Washington STEM Summit 2020: Recap
For a quick recap on the first-ever virtual Washington STEM Summit, dig into our latest blog.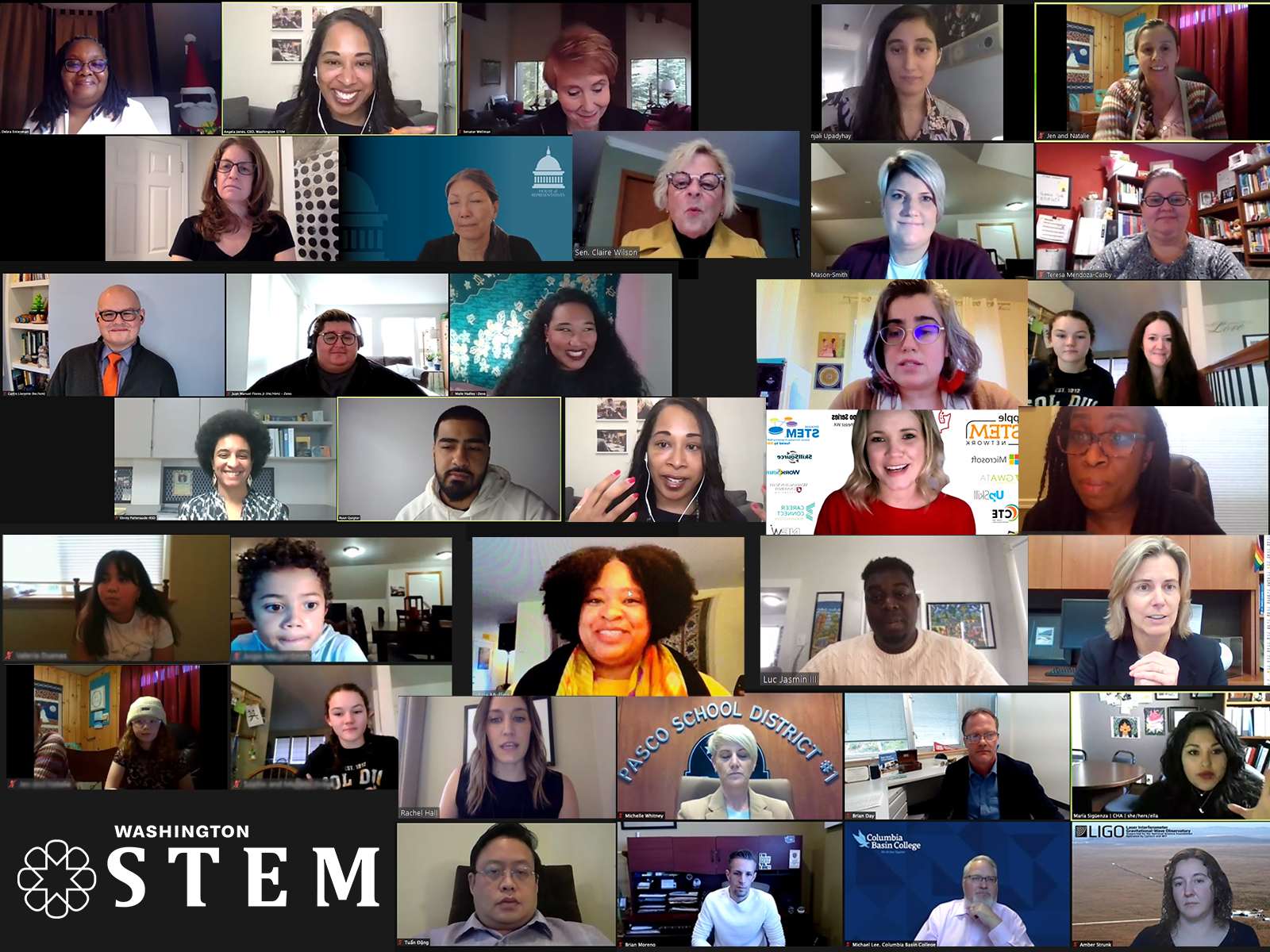 On November 18th and 19th, Washington STEM hosted our ninth annual, but first-ever virtual, STEM Summit. We were joined by 280+ advocates, business leaders, elected officials, educators, and some amazing students to discuss and workshop some of the most pressing issues in STEM career pathways and early learning.
This year's Summit covered a host of topics including:
Opening remarks from Washington STEM CEO, Angela Jones; Washington STEM Board Chair, Liz Tinkham; and Kaiser Permanente Washington President, Susan Mullaney
Striving Towards Equity in Education: A Conversation with State Policymakers
Knowledge is Power (and Money): Closing Financial Aid Gaps in Washington
Early Math During COVID-19: A Community Approach
Connecting Priority Populations with STEM Pathways
Centering Children and Families in South King County: Collaboration and Partnership
Adapting in a Crisis: Effective Strategies from STEM Education Leaders and Students
If you'd like to go a bit deeper into resources and materials we touched on in the 2020 Washington STEM Summit, we encourage to explore these tools and materials:
With the 2020 Washington STEM Summit behind us, we want to take the opportunity to thank all of the partners who helped make this event possible—from our STEM Network partners, our sponsors, elected officials, student leaders, community advocates, and of course, our staff. Now, with our eyes firmly set on 2021, we look forward to another year of impact, partnership, and collaboration in service of Washington students.