We Set the Vision

+ Drive Impact
We are an independent nonprofit comprised of knowledgeable and well-respected education and STEM experts committed to removing barriers to STEM education and postsecondary credentials.
We Set the Vision

+ Drive Impact
We are an independent nonprofit comprised of knowledgeable and well-respected education and STEM experts committed to removing barriers to STEM education and postsecondary credentials.
Headquartered in Seattle, WA, and launched in 2011, Washington STEM is a statewide, education nonprofit leveraging STEM for social change, removing barriers to credential attainment, and creating pathways to long-term economic security for systemically underserved students. Founded on the principles of equity, partnership, and sustainability, we seek smart, scalable solutions that lead to removing barriers and creating equitable access for historically excluded students—students who will become the leaders, critical thinkers, and creators that will tackle the biggest challenges facing our state, nation, and the world.
We envision a state where skin color, zip code, income, and gender do not predict educational and career outcomes. And that's what our team of passionate and knowledgeable experts work toward each and every day.
OUR APPROACH
At Washington STEM, our work revolves around three main strategies: partnership, direct support, and advocacy.
PARTNERSHIP
We collaborate with 10 STEM Networks across the state to identify, scale, and spread effective local solutions and convene cross sector partners in business, education, and the community to solve big problems.
DIRECT SUPPORT
We provide direct support through targeted community investments, open-source access to data and measurement tools, and technical assistance.
ADVOCACY
We champion transformative solutions through educating decision makers, storytelling, and collaboration to create the foundation for lasting, equitable change in Washington.
WHY WE DO THIS WORK
Washington state ranks among the top states in the nation in the concentration of STEM jobs, and opportunities are increasing rapidly. By 2030, 70% of high-demand, family-wage jobs available in our state will require postsecondary degree credentials; 67% of those will require postsecondary STEM credentials.
But Washington students are not equitably or adequately prepared to take advantage of these opportunities. Today, only 40% of all students are on track to attain postsecondary credential. Worse yet, students of color, rural students, students experiencing poverty, and girls and young women still lack access to these pathways—they face disparities early on and fall further behind as they move through the education system.
In our state STEM is at the forefront of discovery, on the frontlines of creative 21st century problem-solving, and serves as one of the largest pathways to family- wage careers and long-term economic security. STEM pathways have promise like few others in Washington and it is imperative that Black, Brown, and Indigenous students, rural and low-income students, and girls have access. Washington STEM is working to ensure that all students have equal opportunity to benefit from the transformational possibilities that STEM has to offer.
VALUES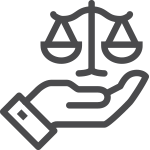 JUSTICE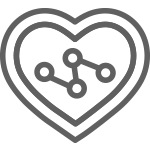 INTEGRITY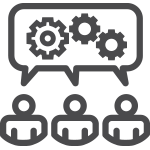 COLLABORATION
PEOPLE OF WASHINGTON STEM
Our team brings together a group of passionate and dedicated individuals committed to creating equity and economic opportunity in STEM education. Head over to our team page to meet the staff of Washington STEM.
Our board of directors champion our mission and provide strategic leadership and fiduciary and legal oversight. Our Executive team helps drive decision making at the highest levels, as well as develop strategies that ensure our mission is successful.
For more information regarding Washington STEM's finances, visit our financials page.