Creating Student Pathways Through Partnership: Career Connect Tech Academy
Washington ranks among the top states in the nation for STEM jobs. From healthcare and information technology to agriculture and advanced manufacturing, there is opportunity  in every region of our state that students should be able to tap into, all while earning a family-wage.
When it comes to ensuring underrepresented students have the access and support to pursue a STEM education and career, we often look at our existing systems and find ways to bolster those to support Washington students' goals and ambitions equitably. And at other times, we must consider taking a new approach that can connect students to STEM.
Career Pathways is one of Washington STEM's core program areas. We're working to build and strengthen our education systems so that students have clear through lines from the classroom to career. This positions them to access jobs that provide the economic security needed to contribute to the vitality of their families, communities, and local economies. This work happens in partnership with organizations and community members across the state – partners like the Washington State Commission on Hispanic Affairs (CHA).
In late 2019, Washington STEM began working with CHA to reimagine what it might look like to create an educational opportunity where students could integrate high school and higher education learning, focus on a career they want to pursue, and leave with the skills and knowledge linked to real-world industries.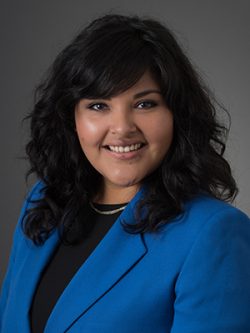 What resulted was the creation of Career Connect Tech Academy (CCTA), a program whose inspiration was in part based on IBM's highly successful P-TECH program. The development of the CCTA model focuses on the needs and assets of the Hispanic/Latinx communities and other student groups that are furthest from opportunity. Through this Career Connect Tech Academy, once students complete their coursework, they receive their high school diploma and a post-high school credential that can be used to access family-wage jobs or continue their higher education journey to obtain additional credentials.
"So much of what the Career Connect Tech Academy will provide are essential to student success, especially for those students who may not have the resources to pursue additional training and education after high school," said María Sigüenza, Executive Director at CHA. "I know well the struggles that communities of color face. I was fortunate when it came to additional classes like Advanced Placement or Running Start. But so many of my peers lacked essential resources such as transportation, money for books and fees, and access to food. These barriers kept them from accessing opportunities for economic self-sufficiency. That's one of the many reasons we are so excited to be leading the Career Connect Tech Academy project which will holistically support students through industry career pathways."
Following the P-TECH model, these are the key tenets of the Career Connect Tech Academy that we believe are essential to student success and will help drive positive programmatic outcomes:
Partnership – A strong partnership between public instruction, higher education, and industry.
Six (6) year program, featuring integrated high school and college coursework linked to an Industry Skills Map; leading to an industry-recognized, post-secondary degree for all students. Students can graduate in less than six (6) years, but the model ensures that students have the time and seamless support necessary to earn their degree.
Workplace learning strand, including mentoring, worksite visits, speakers, project days, skills-based, and paid internships.
Open enrollment with a focus on historically underserved students.
A post-high school degree is provided at zero cost to students, including tuition and materials.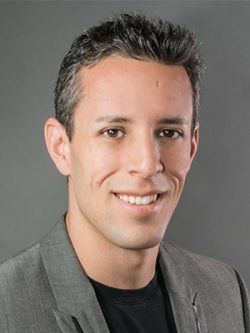 Washington STEM and CHA came together in what Brian Moreno, CHA Commissioner, describes as a series of fortunate coincidences. "We first met the Washington STEM team in Boston at the  Pathways to Prosperity summit, where we learned more about the work of Washington STEM and the STEM Networks they support across the state. We knew that for the Career Connect Tech Academy model to work, we would have to partner with an organization that sits at the intersection of industry and education, and that's Washington STEM."
However, resources were needed to bring CCTA to life. Through the Career Connect Washington (CCW) initiative, and with the help of Washington STEM, CHA was able to apply for a grant that allowed this work to get fully underway. By adapting and aligning the P-TECH model to CCW's Career Launch endorsement, CHA was able to ensure that the Career Connect Tech Academy would meet the requirements of state partners, while meeting the needs of the students we're working to serve.
"Adapting the PTECH model to align with the CCW Career Launch Endorsement was the perfect marriage to help youth access these STEM career opportunities in our state" said Gilda Wheeler, Senior Program Officer and lead of Washington STEM's Career Pathway initiative.
As we continue to lay the foundation for the CCTA model alongside our partners, we're incredibly excited to announce that the first three CCTA pilot partners are:
Lake Washington Institute of Technology (LWTech), with a focus on I.T. and technology careers like Network System Analysts
Pasco School District – with a focus on I.T. and technology careers such as Cyber Security Specialists
Everett School District, with a focus on healthcare careers like Medical Assistants
These Career Connect Tech Academies are slated to open in the 2021-22 school year and will have open enrollment with a special focus on underrepresented students, like Black, Hispanic/Latinx, rural students, and students from low-income families.
We want to extend our thanks to the following partners who continue to help shape this work and put Washington students first:
Career Connect Washington
Columbia Basin College
Commission on Hispanic Affairs
Education Service District 123
Everett Community College
Everett School District
IBM
Lake Washington Institute of Technology (LWTech)
LIGO Hanford
Mid-Columbia STEM Network
Mission Support Alliance
Pacific Northwest National Laboratory (PNNL)
Pasco School District
Snohomish STEM Network
WSU Tri-Cities
**The Commission on Hispanic Affairs is a state agency that has been in service to Washington residents for 50 years. Their mission focuses on improving public policy development and the delivery of government services to the Hispanic community through 1) identifying and defining issues concerning the rights and needs of Washington State's Hispanic Community; 2) Advising the Governor and state agencies on the development of relevant policies, plans and programs that affect Hispanics; 3) Advising the legislature on issues of concern to the state's Hispanic community; 4) Establishing relationships with state agencies, local governments, and members of the private sector.