Three Key Strategies for Systems-Level Impact
Our education systems involve a wide range of stakeholders, and systems change can't happen without teamwork and coordinated efforts between these stakeholders. To support these efforts, Washington STEM focuses on three primary strategies to drive change: Partnership, Direct Support, and Advocacy. With that in mind, let's take a look at how we're building Partnerships and relationships that can create lasting collective impact.
Our Work
Washington state ranks among the top states in the nation in the concentration of STEM jobs, and opportunities are increasing rapidly. By 2030, more than 70% of high-demand, family-wage jobs available in our state will require postsecondary credentials, or education beyond high school, in the form of a two- or four-year degree or certificate. Of those desirable jobs, 68% will require STEM credentials or STEM literacy.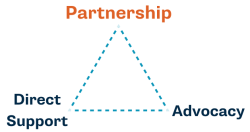 But our systems have not equitably or adequately prepared Washington students to take advantage of these opportunities. Today, only about 40% of all students are on track to obtain a postsecondary credential. Furthermore, students of color, rural students, girls and young women, and students experiencing poverty still lack access to these career pathways—they face disparities early on and fall further behind as they move through the education system.
In our state, STEM is at the forefront of discovery, has made its way into nearly every employment sector, and serves as one of the largest pathways to family-wage careers and economic mobility and stability. STEM pathways have promise like few others in Washington and it's imperative that students who have historically faced barriers, or been excluded, have equal opportunity to benefit from the transformational possibilities that STEM has to offer.
Three Key Strategies:
Partnership + Direct Support + Advocacy
To support this, Washington STEM is focused on making systems fair and just, equitable all along the educational continuum. On the younger side of the spectrum, these systems help Washington's littlest learners access early math skills and high-quality early learning and care. On the other end of the continuum, these systems inform and engage students around college-bound pathways, financial aid, and postsecondary prep. We look at things like processes that decide who has access, how resources are allocated, and how information and knowledge is shared, and we identify and work to remove barriers that underserved and historically excluded populations face. By making systems level change, we're able to support current students as well as future generations of students.
"Generally speaking, our work revolves around three core strategies: partnership, direct support, and advocacy."
To do this kind of work, there are often a multitude of components and elements necessary for a particular project or effort to be successful; but, generally speaking, our work revolves around three core strategies: partnership, direct support, and advocacy. This blog is the first in a series that aims to pull back the curtain on how and what we do, giving you a closer look at what systems change means for Washington STEM. This piece will focus on the first core strategy: Partnership.
Partnership is Critical
Working in partnership with others is critical to engaging in effective, community-centered, equitable systems change. For Washington STEM, we forge partnerships that focus on addressing systemic issues first and foremost—issues that go beyond programming—and aim to address the barriers that limit and skew participation. These mutually beneficial partnerships focus on driving outcomes for priority populations: rural students, students of color, girls and young women, and those experiencing poverty. It is through building these relationships that we are collectively able to identify what's working, as well as barriers in the system, opportunities for creating and scaling effective local solutions, and effective ways to measure our collective impact.
Identifying Opportunities: Good data is key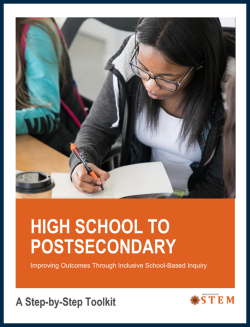 In order to go anywhere or design anything, we need a baseline. Are there opportunities to increase participation? Who's being served? Who's not being served? What are the issues we're aiming to solve? What are we trying to improve? This is where quantitative and qualitative data come into play. Quantitative data helps provide a high-level picture of what's going on—things like the number of students served, demographics, graduation rates, labor sector needs, and the current pipeline of those pursuing degrees across a variety of sectors. Washington STEM partners with state agencies like the Office of Superintendent of Public Instruction (OSPI), Washington State Department of Children, Youth, and Families (DCYF), and the Washington Employment Security Department on obtaining and using statewide data. Data sharing agreements with agencies and institutions help provide Washington STEM with information that we can use to translate into publicly available, free resources for the community. You can explore one of our data tools here. Data can help identify systemic barriers in the system, indicate solutions, and measure progress and change over time. Yet, these data alone do not provide the whole picture.
In order to make improvements to part of a system, qualitative data is also key—it helps provide the more complex and nuanced contours to the numeric data by informing the numbers with lived experience through engaging with a community. When numbers are ground-truthed in the communities we're seeking to serve, effective solutions can be identified. A good example of this approach is a collaborative project in Yakima in which we partnered with Eisenhower High School, OSPI, students, and their families to assess student access to college and career readiness opportunities. Quantitative data told us that there were disparities in which students were earning college credit in high school. Further exploration using both quantitative and qualitative data helped us understand that one underlying challenge was that students and teachers had different ideas about what students aspired to and who they relied on for guidance. You can read more about this dual credit focused project here.
Creating and Scaling Effective Local Solutions: Engaging local communities
Key to making the data actionable is looking at it through the eyes of people living in the community the data intends to reflect. One of Washington STEM's most significant community engagement partnerships is our relationship with our 10 regional STEM Network partners. STEM Networks work to inform and lead local work. They operate independently across Washington state, collectively serving 1M+ students and working in very close coordination and alignment with Washington STEM. Washington STEM serves in a leadership capacity, convening Network leaders several times each year to surface opportunities and systemic issues or challenges. We also work collectively to identify shared goals and strategies, build internal capacity, co-create scalable solutions, and share and spread best practices and creative approaches.
"Key to making the data actionable is looking at it through the eyes of people living in the community the data intends to reflect."

It is in partnership with these critical Networks that we are able to design and implement effective strategies that help create greater access to things like STEM skills, college and career readiness opportunities and pathways, and financial aid. Our Network Partners have their fingers on the pulse in their communities and work to engage local business and education leaders, elected officials, other nonprofit organizations, and community members.
In addition to the 10 regional STEM Networks, we also work in close partnership with Career Connect Washington, a Governor-appointed collective creating work-based and academic programs for young people to explore, learn, and earn money or college level credit. And, when there are strategically- aligned opportunities, we also engage in partnerships with educational institutions like the University of Washington and Washington State University, the community college system, and central Puget Sound-based organizations working in education and STEM.
Measuring Impact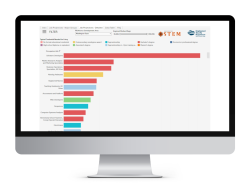 Monitoring change over time helps inform how a strategy is working and whether and how it may need to be adjusted. To do this, we partner with some of the same groups mentioned earlier to design projects and efforts in ways that have measurable and co-created goals. Over the years, we have designed and re-designed regionalized tools that help track progress and change over time.
We have interactive dashboards that help local institutions, employers, organizations, and individuals to make informed decisions. Our CORI tool helps 2-year and 4-year colleges, apprenticeship providers, employers, and K-12 schools understand the career pathways and in-demand jobs available in their region, so they can plan and scale programs that will support student access to those opportunities. Our Labor Market and Credential Data Dashboard indicates in-demand jobs that offer a family-sustaining wage, and what credentials are needed to obtain those jobs, so students and families can find the best pathways to their career goals.
The STEM by the Numbers reports help our STEM Network partners know if regional systems are supporting more students, especially rural students, students of color, girls and young women, and those experiencing poverty. And we produce reports. We work with early learning leaders and organizations to develop a collection of resources, called State of the Children, which illustrate the economic impacts of childcare on Washington families, the state of the early learning workforce in Washington, data on affordability, access and quality, the impacts of COVID-19 on our early systems, and more.
From the beginning to end, partnership is a critical strategy for our work and one that enables the collective to authentically engage communities, identify effective localized solutions, and see them through in order to make lasting, equitable change for generations of students in the state of Washington.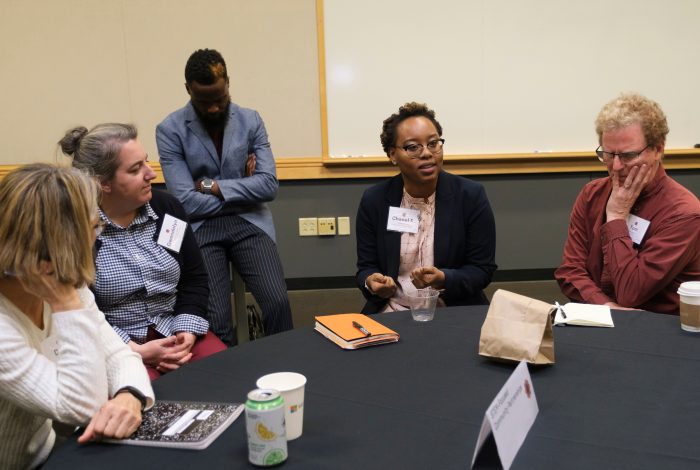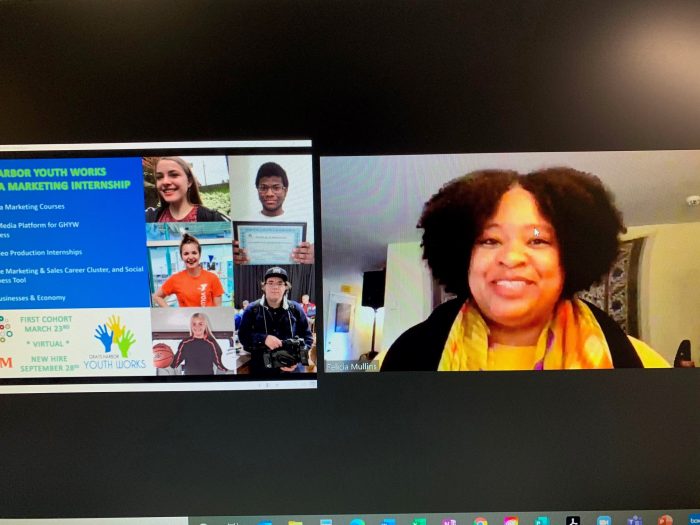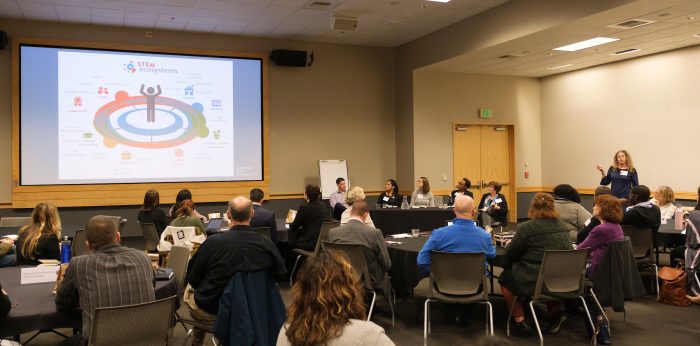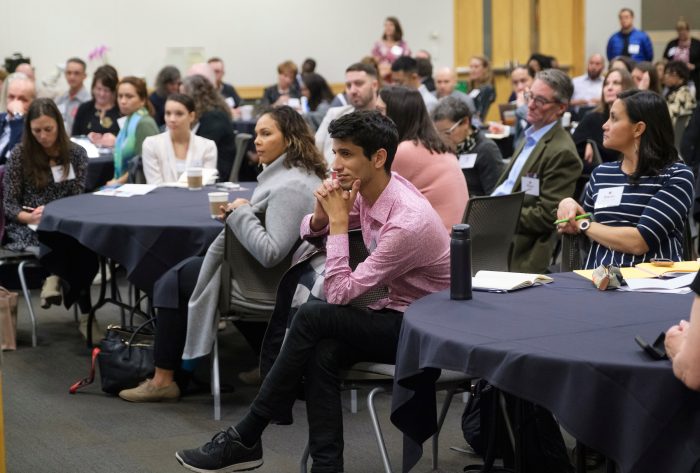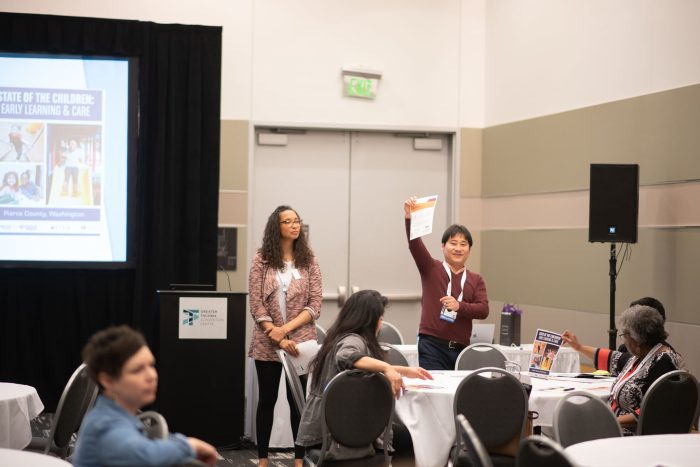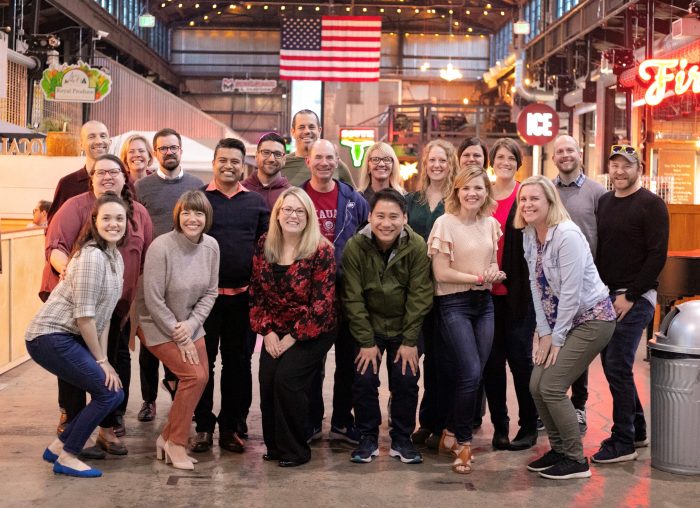 Through collaboration with our STEM Network partners, state agencies, business leaders, legislative advocates, education institutions, and local communities, we're creating lasting change.