Meet Joyce Elauria, Security Engineer and Notable Woman in STEM
Joyce Elauria is a Security Engineer for Okta, where she monitors software for security vulnerabilities and corrects problems when they're found. Her work helps to keep our digital environments safe and secure.
Recently, we had the opportunity to interview Joyce Elauria, a Security Engineer at Okta, to learn more about her career path and work. Read on to learn more.
Can you explain to us what you do?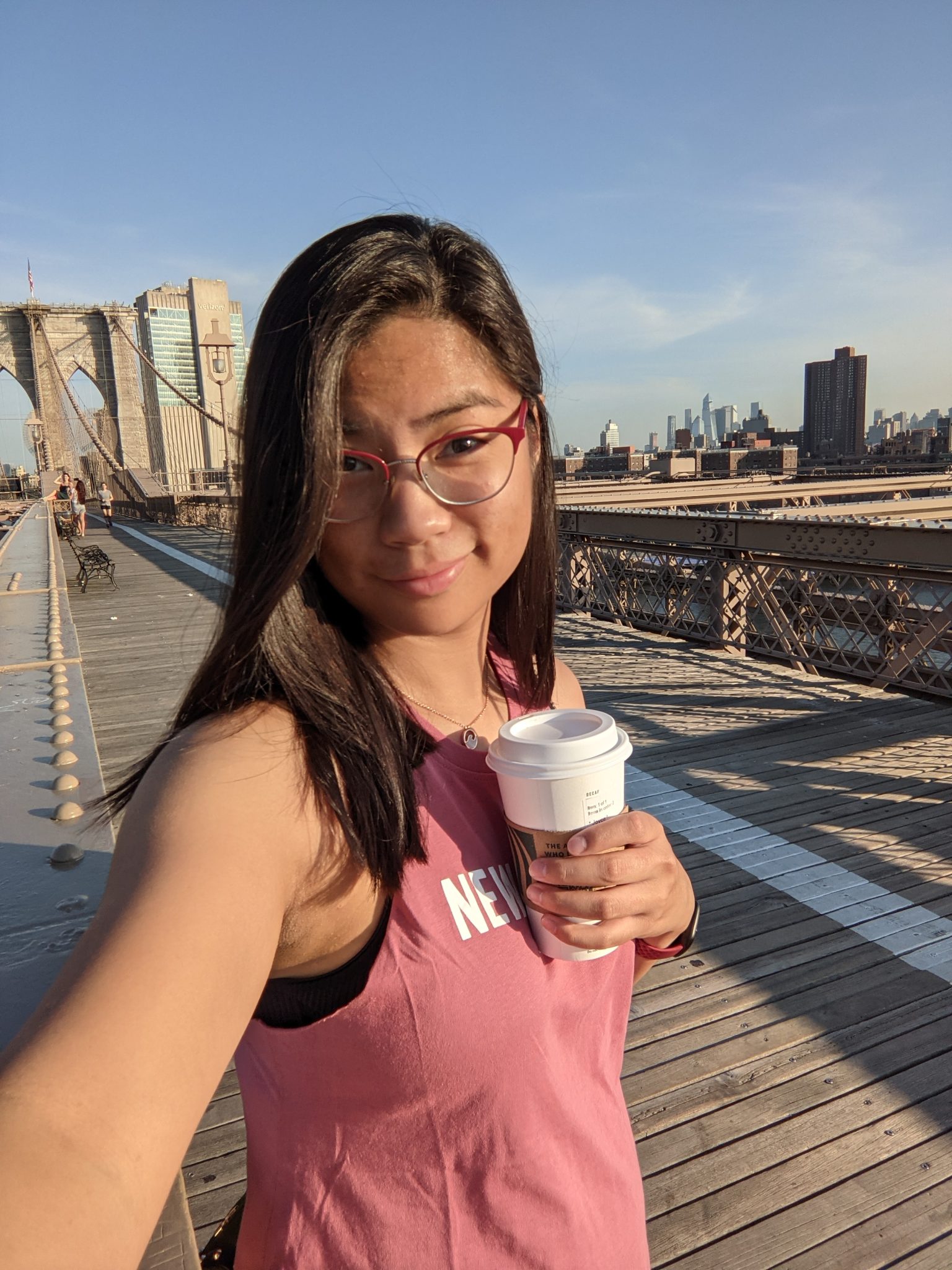 My job is not an easy job to explain, even to my friends with college degrees.
So, the best way I've found to explain my job is to imagine a movie theater. Every movie theater has security guards. The security guards make sure that the movie theater attendants are following the right rules. They ensure that the security cameras are up, running, and functioning. And they also make sure that, whenever we have guests watching movies in the theater, they are following the rules as well. The security guards make sure everyone knows where the emergency exits are in case anything goes wrong. And they ensure the overall safety and best business practices of the movie theater.
These days, everyone has a "movie theater" in their house. That movie theater might be Netflix, or Amazon Prime Video, or Hulu, or many different streaming services. My job is much the same as a traditional movie theater security guard, except the theaters are run on computers. But the way we do it isn't with security rules posted on the wall or security cameras. Instead, we use logging and software.
That's my job as a Security Engineer. I can act as the security guard of your online movie theater (though I don't work for Netflix or any other theater chain). I could also work to secure online forums or lounges, like Facebook, Twitter, etc. My job is transferable to any sort of online space, ensuring the safety in that direction.
We can also monitor the code to ensure any new spaces are built right and comply with safety concerns. We make sure things are installed properly. It's like ensuring a new room in the theater complies with safety codes. Is it up to the fire code? Was the plumbing done correctly? It's the same thing, but we ensure the safety of the software. We make sure that there are no leaks in the data pipes like a plumber does. No software engineer is perfect and sometimes mistakes happen. When they do, I'm there to help.
What was your education and/or career path? How did you get where you are now?
My education and career path were very twisty. When I started off in high school, I knew that I was good at math and science because I had high test scores (and teachers told me I was good at math and science). There's a bias that women tend to go into positions of care, and that medicine is the path smart women take towards those positions, so people saw my strengths and expected me to become a doctor. But I really liked my computer science and calculus classes in high school.
Initially, I ignored my personal interests in math and computers, and I studied biochemistry in college. I served as a lifeguard as well. I really enjoyed the adrenaline rush of being a lifeguard and shadowing ER doctors, so I thought I would become an ER practitioner. But my inner voice said that I really enjoyed technology. I also noticed that the work–life balance of ER doctors would not be particularly healthy for me. So, I decided that's not what I want to do with my life. I spent a little bit of time in research labs doing research on proteins and biomedical remedies for a myriad of things, but I realized that research wasn't really "doing it" for me either.
I really liked writing the code that analyzed my data in my research lab. So, on a whim, I applied to the Informatics Department at the University of Washington, and I (by some miracle) got in with very little coding experience in comparison to a lot of others. From there, I knew that I loved technology, but I also knew that I liked the idea of helping people. The idea of forgiving mistakes and being there when people need help was appealing. The tech version of that is cyber security, so that's what I decided to specialize in.
I applied for an internship at the end of my senior year. Most people finished college in four years (some even tried to finish in three years), but it took me five years because it took me a while to figure out exactly what I wanted to do (and not what society wanted me to do). I graduated with a double degree in biochemistry and informatics. That's how I got where I am today. I aced my internship and I ended up as a full-time security engineer.
Everyone can benefit from trying different paths out on their way to a final career. If you don't know a lot about what's out there, then you have to try things out to really see if it's a good fit for you. Not a lot of people have such an extreme pivot from squishy flesh and liquids-in-tubes to absolute computer madness. It was hard to feel like I was doing the right thing with my career path.
But I had to take that risk. You have to risk it if you know that it might be something you want! You should try things not because you're supposed to do them, but because you WANT to do them.
What/who were some of your most important influences that guided you to STEM?
My mom was a biology professor at a community college, which really sparked my interest in the life sciences. I was surrounded by science from the get-go. My favorite book as a kid was about poison dart frogs. I would read it all the time. I also watched a lot of Mythbusters growing up and I was especially influenced by Grant Imahara and Kari Byron (not even Adam Savage or Jamie Hyneman, the main characters of the show). The side characters were having fun on TV and learning to ask the right questions to explore science. From there, I just knew that's what I wanted to do—ask the right questions and be there to spread information.
What is your favorite part of your job?
My favorite thing is meeting other passionate builders and other people who share the same interests. It's not the technically innovative stuff, publishing groundbreaking documentation, nor working for the hottest company on the market. It's really having thoughtful conversations with other likeminded folks and understanding why they ask the questions that they do. I like playing the game of "why?" professionally and I like being able to solve problems, because nothing bonds two people more than solving the same problem together.
There is a stereotype that technology professionals work alone, and in some ways that is true because a lot of the work is solo. But in order to get the most out of any position, you have to talk to people, and you have to put in the effort to understand them. Business is not just the production that you work, it's the relationships you form as well.
Teachers know it best – the job is not about test scores. At the end of the day, what matters most is your relationship with your students and it's very much the same here in industry.
What do you consider your biggest achievement in STEM?
In reality, taking the risk to try tech even though I was already so invested in Biochemistry is what I see as my biggest achievement. I was in my junior year of college when I made the switch—that is 75% of the way done.
But I took that risk because I wanted to do it. I invested my time in technology and I made it work. And that was probably one of the hardest things I've ever done – making the switch. Taking that risk and having it turn out to be for the better… and having the confidence in myself to know that I was making a good decision, and that I would follow through with it. And having the confidence that I could change direction again if needed.
Are there any stereotypes about women in STEM that you'd personally like to dispel?
The biggest stereotype I see is the misconception that only girls who are able to do better than boys can go into STEM—that women need to have a "natural aptitude" for STEM to excel. I find it's a big false stereotype that you need to be as good as Marie Curie, Ada Lovelace, or even Simone Giertz to do STEM.
Even if you don't do well in some STEM subjects (in whatever way you may perceive your success or failure), you should know that there are novices and there are experts. And you don't have to be an expert in order to do STEM! This applies to everyone—women, men, non-binary, or whatever you may identify as! As long as you want to do it, and you put your time and effort into it, that's all that should matter. Your "natural aptitude" for it is not your true aptitude. It's not all-natural. It is also nurtured. You don't have to be good at STEM in order to try STEM.
I feel sad because I know friends of mine who didn't excel at STEM in elementary school, and they didn't feel capable enough to continue in STEM. Then they just decided to go with the flow. But if you really want something, fight for it and it'll work out.
What unique qualities do you think girls and women bring to STEM?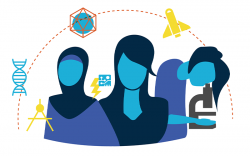 As a cyber security engineer, my job is to play the bad guy and to correct problems. Sometimes, when it comes to evaluating code, I notice there are some mistakes and I ping someone on my messaging platform to say, "hey, you need to fix this". What I bring as a woman—and this might just be a reflection of the society I was brought up in—is that I lead with an "empathy first" mindset. My first instinct is not to immediately correct what the engineer has done, but to instead put myself in the engineer's shoes (the one writing this code) to understand why they did it. Then I provide more constructive feedback instead of being blunt about things.
To be honest, that's made things get done so much faster in my industry and my work, leading with that empathy first mindset. It's important. And I think many people who grew up with womanhood as part of their upbringing were taught to begin with empathy. For women, there is so much emphasis on empathy and less so with people who were not raised with womanhood. I like understanding this trait, bringing it to the table, and recognizing it as a skill. Yes, it might take more time on your end. But, overall, the company is better for it, and you'll build better connections with other engineers when you lead with empathy. Those engineers will learn new techniques and new ways to approach what they're doing, too. So, you're actually helping them grow. It's a nurturing mindset, and that's so important. It really pays it forward to be nurturing from the beginning.
How do you see science, technology, engineering, and/or math working together in your current job?
The most common thing that always comes up in STEM is the scientific method—that "if, then, because" statement we think through when something goes wrong in software. It's the first thing that you think about because if you can't make predictions, and you don't know how things are supposed to go, then how do you know what needs to be fixed? "If, then, because" is always used in industry and we use it to make predictions and test our technology to see if it can handle what we expect it to. Based on that, we make decisions from our observations—engineering decisions to make sure that the company runs smoothly.
And all of that is powered by math. We wouldn't be able to measure our expectations and measure the results without numbers. All of it works together.
What would you like to say to young women thinking about beginning a career in STEM?
Try new things. Listen to your gut and try new things.
To be honest, I second guessed my gut when I decided I enjoyed technology and wanted to try it. I second guessed my instincts immediately out of high school and I made the mistake of forcing myself into biochemistry. I wasted three years of my life in a field that I didn't actually care about (I still think biochem is a great field though! It just wasn't for me). Listen to that gut. Don't second guess it. And go for it! Because if you're enthusiastic, you will invest time into something – and that's the biggest driving factor. Find the motivation within yourself, not from anyone else.
Find what you want to do and research it. You are living in the age of information. Google is fun and that is how I've learned the majority of things. I like to say that my third parent is Google because it taught me so many things. And everyone in college will say that Google was their first teacher.
In my honest opinion, Google was not their teacher, they were teaching themselves! It's the searching and the questions that they asked that got them where they are. Nothing bad will happen if you Google something about STEM, so go ahead and google electrical diagrams (or whatever topic that interests you). At the end of the day, it's still learning and as long as you don't use your knowledge with malicious intent, then there's no shame in exploring STEM topics.
What do you think is unique about Washington and the STEM careers in our state?
We literally have the best sample platter of STEM careers in the nation. I may be biased because I grew up here, but if you want to go into biochemical stuff, we have the Institute of Protein Design. We have UW medicine. We have the Fred Hutch Cancer Center. We have Seattle Children's Research Institute here as well. We have so many big-name hospitals and so many big-name research institutions where you can study and work. We also have great opportunities for oceanography and marine biology, or mountain ecosystems, or anything that you want in when it comes to Environmental Sciences. We have it here when it comes to engineering projects and things that involve steel, metal, material science, all of that stuff. The Washington State Department of Transportation, and the Light Rail project is huge and it will still exist for years to come. The industry is still growing and there are so many opportunities for civil engineering here.
For aviation and aerospace, we have Boeing and other companies. If you want to do technology, we have so many opportunities, like Valve (makers of the Steam video game platform), Microsoft, Google, and more. We have every tech company under the sun here. You cannot find this variety of STEM opportunities anywhere else; it's so broad.
There are even military options here. We have plenty of military bases in Washington if you want to contribute in that direction. Those are still STEM careers, and they're still thriving.
Washington is a unique state of opportunity.
Can you share a fact about yourself that some people might not know?
I thought a lot about this, and I care a lot about the community, so I feel like this is important.
I figured out that I was bisexual in the 10th grade. It took me a long time to realize it. I didn't know from the get-go. I didn't really formally come out until my junior year of college. It took me three years to come out. And I feel like that's important to put out there.