Bethany Carter – 2023 Northwest Region Rising Star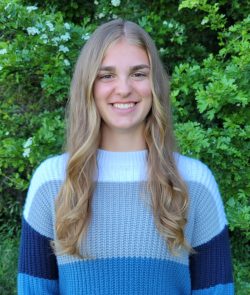 Bethany Carter
12th grade
Orcas Island High School
Orcas Island, WA

Bethany Carter is a licensed pilot and an involved member of the San Juan Islands' Airhawks Flying Club. On the ground, she is a dedicated athlete and a mentor to younger students.




Get to know Bethany
When you were five years old, what did you want to be when you grew up? What do you want to do now?
When I was five years old, my highest aspiration was to be a waitress at Zippy's or a veterinarian taking care of pandas. My focus has changed a little since then – I now want to do something in aviation, like being a professional pilot or an aerospace engineer.
What's your favorite STEM subject?
My favorite subjects within STEM are calculus and physics. I really enjoy physics specifically because it gives us a way to describe and explain everyday things that we take for granted. I use a lot of basic principles from physics in sports, when trying to figure out more efficient ways to move or transfer power.
Who is your STEM role model?
Someone I have always looked up to is former Thunderbird pilot Michelle Curran. She flew F-16s in the Air Force for 13 years, became the second woman ever to fly for the elite Thunderbird demonstration team, and is also a public speaker and author. She has demonstrated what pursuing excellence within STEM in a high-performance and competitive environment can look like, and I find it very inspiring.

STEM Learning takes flight
Sometimes, finding inspiration is as simple as looking up! For Bethany, some casual plane spotting led to a deep interest in aerodynamics — and a pilot's license.
From Bethany's Nomination Statement
"In our small island community, students must be proactive about finding robust educational opportunities, and at every turn Bethany has selected STEM activities in and outside the classroom to challenge herself, grow as an analytical thinker, and encourage others to do the same.
"Bethany's drive is unparalleled. She is an innovator, a risk-taker, and a team player and she goes above and beyond to find ways to pursue her passion for STEM."
Bethany has excelled in the most rigorous math, science, and computer science courses offered at our school, and is currently the only female in her AP physics class. She served as a TA for our Technology Department […] and is also a Teen Tutor, dedicating time each week to mentor a younger student, offer help with homework, and serve as a friendly upperclassmen 'buddy' at a time when making positive connections is so very important.
While Bethany's list of STEM related coursework and extracurriculars are impressive on their own, I am most inspired (awed, really) by Bethany's participation with the Airhawks Flying Club. Through this organization, Bethany has passed her private pilot written exam, solo-ed in an airplane on her 16th birthday, and earned her pilot's license just one year later (the youngest permitted by the FAA). She is passionate about a career in aviation; she absolutely lights up when you ask her about it." —Meagan Gable, Counselor & Teacher, Orcas Island High School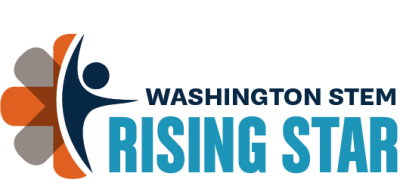 The Washington STEM Rising Star Awards encourage girls to embrace STEM education and to explore the use of STEM in ways that will support their education, career, and personal development and the development and needs of others.
Meet all of the 2023 Washington STEM Rising Stars!