Adrianna Jones – 2023 Tacoma Region Rising Star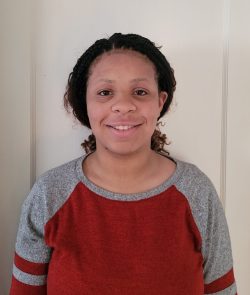 Adrianna Jones
12th grade
Mount Tahoma High School
Tahoma, WA

Adrianna Jones is a skilled CAD modeler with a growing portfolio of industry certifications. She brings a love of learning to all that she does, including her pre-engineering program and conservation work.




Get to know Adrianna
When you were five years old, what did you want to be when you grew up? What do you want to do now?
I wanted to be a police officer or an adventurer that rode dragons and fought crime on the side. Now I just want to be an aerospace engineer. Flying has always been pretty cool to me.
What's your favorite STEM subject?
Definitely engineering. It has to be one of the coolest things to create something – draw it first, then build it, and see it come to life.
Who is your STEM role model?
My mom, because she is always there when I need her, and she might not do any cool STEM stuff, but she always helps me to keep going and always pushes me to do my best.
Discovering her STEM passion
Adrianna discusses how she became interested in engineering.
From Adrianna's Nomination Statement
"Adrianna is a first-year pre-engineering student who has clearly demonstrated her love for science but also an overarching love for learning! […] In her pre-engineering class, she consistently excels in every project, so much so that she is able to take on additional advanced projects and help her peers. Her enthusiasm shines when it comes to problem-solving, hands-on activities, and opportunities to explore new learning.
"Adrianna is such a refreshing beacon of light, hope, and brilliance. Her love for learning, creating innovative solutions through design, and compassionately serving others through STEM makes her a rising star and very promising future leader."
The bridge design project she is currently working on has given her the opportunity to familiarize herself with SketchUp CAD (computer-aided design) software as she builds on her engineering design process fluency. This has opened a whole world of possibilities for her as she learns 3D printing and modeling. She has also received an OSHA industry-recognized certification and will continue to build her portfolio of certifications as she continues to the second year of pre-engineering. With the level of enthusiasm and passion shown in this class, I am excited to see what the future holds for her as she dives further into this field.
Outside of the classroom, Adrianna worked with Northwest Youth Corps to clear out invasive plant species from a specified area. While not the most exciting work, Adrianna displayed all the characteristics that make her so amazing. She was curious, respectful, responsible, detail-oriented in her work, and a great team player. I believe Adrianna has what it takes to be considered a STEM Rising Star and with continued support and access to opportunities she is going to do ground-breaking work in the future." —Angela Phillips, Career Counselor, Tacoma Public Schools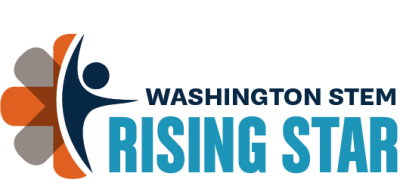 The Washington STEM Rising Star Awards encourage girls to embrace STEM education and to explore the use of STEM in ways that will support their education, career, and personal development and the development and needs of others.
Meet all of the 2023 Washington STEM Rising Stars!