Lulu Day – 2023 West Sound Rising Star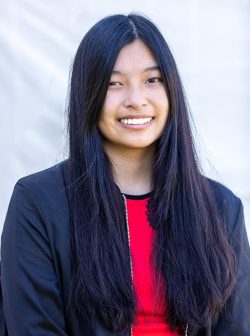 Lulu Day
10th grade
Klahowya Secondary School
Bremerton, WA

Lulu Day brings enthusiasm to everything she does — including robotics and digital art. As the captain of her school's eSports team, she encourages others to find the fun in STEM.





Get to know Lulu
When you were five years old, what did you want to be when you grew up? What do you want to do now?
When I was five, I wanted to be a chemist or a veterinarian. Now I want to be an artist or a game designer. I'm a digital artist. I draw manga-style characters and explore makeup, costume design, and prop-making techniques. All these things are interesting to me because they help me conceptualize a character and a story.
What was a fun or inspiring early learning experience you had?
My family told me that when I was little, I used to stay outside and learn about animals. Before I started school, they got me a lot of books that listed different types of birds in the area so I could recognize them. I would look at the birds wherever I went.
What was the coolest in-class STEM experience you've had?
One of my proudest moments was when I programmed an entire website with my friends for a class project. Learning how to code websites was pretty hard. I overcame this by asking friends and others for help and working hard to fix some bad habits, like repeating the same typos.
Who is your STEM role model?
You know the show MythBusters? Those guys were awesome – totally my role models growing up. I've seen every one of their episodes. I loved watching them problem-solve, engineer all their experiments from scratch, and then learning so many scientific facts through the testing process.
Finding STEM outside of the classroom
Lulu discusses how her love of nature inspires her exploration of technology and other STEM fields.
From Lulu's Nomination Statement
"Lulu Day is an exceptional artist who enjoys the fierce competition of eSports. Lulu has demonstrated exceptional leadership and technical skills as the captain of the Klahowya Secondary School eSports team and actively encourages others to play or join the afterschool club. She has also excelled academically, achieving a top position in her robotics class last year! Lulu's passion for STEM and her drive to succeed make her an excellent candidate for recognition in the STEM field."
—Susan Day, Career & Technical Education Teacher, Klahowya Secondary School (no relation)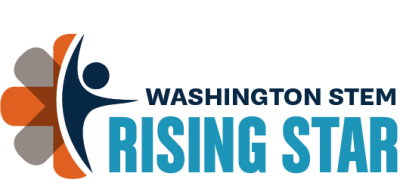 The Washington STEM Rising Star Awards encourage girls to embrace STEM education and to explore the use of STEM in ways that will support their education, career, and personal development and the development and needs of others.
Meet all of the 2023 Washington STEM Rising Stars!