Washington STEM: Advocacy Season 2022
As the 2022 Washington legislative season gets underway, Washington STEM, alongside our STEM Network partners, will continue to advance our policy priorities with Washington students of color, rural students, students experiencing poverty, and girls at the center of those efforts.
This year, we are supporting proposals, bills, and initiatives that strengthen and create educational opportunities for historically excluded students in our state through systems improvements in early STEM, increased access to computer science supports, more robust reporting on dual credit, and expansion of career connected learning opportunities.
WASHINGTON STEM POLICY PRIORITIES FOR THE 2022 LEGISLATIVE SESSION: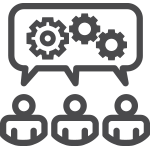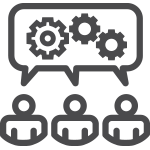 Systems Improvements in Early STEM: Support the ongoing creation and usage of the State of the Children reports which provide an in-depth look at the health of our early learning and childcare systems.
Equitable access to Computer Science: Increase access to Computer Science by supporting regional implementation, community partnerships & strategic planning through the Educational Service District regional structure.
Annual Reporting on equitable Access to Dual Credit: Enable evidence based, systems-change discussions on Dual Credit in Washington state through data disaggregation and accountability metrics.
Expansion of Career Connected Learning Opportunities (Career Connect WA)
Learn More
Learn more about our 2022 Legislative Priorities in this 5 min presentation from the 2021 Washington STEM Summit.
Special thanks to our 2022 Policy Committee for their support in the development of these legislative priorities: Chanel Hall, Director, Tacoma STEM Network; Lorie Thompson, Director, Capital Region STEM Network; Jolenta Coleman-Bush, Senior Program Manager, Education & Workforce, Microsoft Philanthropies; Lindsay Lovlien, Senior Program Officer, Policy & Advocacy, Gates Foundation; Brian Jeffries, Policy Director, Washington Roundtable; Kristin Wiggins, Policy Consultant & Lobbyist, ELAA, ECEAP & Moms Rising; Jessica Dempsey, Career Connected Learning Coordinator, CTE Director, Educational Service District 101; Molly Jones, Vice President of Public Policy, Washington Technology Industry Association (WTIA); Shirline Wilson, Executive Director, Education Reform Now; Fernando Mejia-Ledesma, Washington State Lead Organizer, Communities for Our Colleges; Kairie Pierce, Lead Workforce Development Director, Washington State Labor Council, AFL-CIO.
The Washington STEM Advocacy Coalition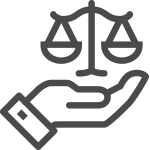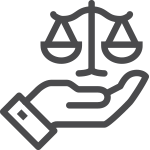 The Washington STEM Advocacy Coalition exists to collect and distribute information focused on statewide education policy and to provide feedback and evidence-based recommendations to the Washington Legislature.
Members of this advocacy coalition will:
Receive weekly email updates and action alerts during the 2022 legislative session.
Be invited to weekly 30 minutes session update calls on Friday at 12:00pm during the 2022 legislative session.
Join the STEM Advocacy Coalition
If you would like to join this advocacy coalition, fill out this sign-up form. Please note that your acceptance to be a part of the Washington STEM Advocacy Coalition will be based on the alignment of your priorities and interests with Washington STEM's mission and legislative goals.
Regional Network Impact Reports
Washington STEM partners with 10 regional Networks to develop programs and goals specific to local communities. Learn more about the impact of our STEM Networks, partnerships, and initiatives in these regional reports:
UPDATES COMING SOON

Apple STEM Network
Capital STEM Alliance
Mid-Columbia STEM Network
Central Puget Sound STEM Partners
Northwest Washington STEM Network
Snohomish STEM Network
Career Connect Southwest
Spokane STEM Network
Tacoma STEAM Network
West Sound STEM Network
South Central Washington STEM Network
2021 Legislator of the Year Awards
Washington STEM is pleased to announce Senator Clair Wilson (LD30) and Representative Tana Senn (LD41) are the recipients of the 2021 Legislator of Year awards. Rep. Senn and Sen. Wilson were selected in a statewide nomination process for their leadership and efforts to pass the Fair Start for Kids Act in the 2021 legislative session.
Visit our Legislator of the Year page to learn more about the awards and hear directly from the legislators in video messages from the awardees.
Washington STEM's Legislator of the Year Award is presented annually to members of the State Legislature who have demonstrated extraordinary leadership in advancing legislation and policies that promote excellence, innovation, and equity in science, technology, engineering, and math education for all Washington students, especially those furthest from opportunity.
You can learn more about the 2020 awardees here.

Resources
Below, we've included links to some resources relevant to the 2022 legislative priorities. We will continue to add to this list as new resources become available.
Early Learning: Regional Reports
Washington STEM's partnerships with state and local programs and organizations continue to support systems-level change in Early Learning. Some of the resources created for this work are included below.
Regional State of the Children Reports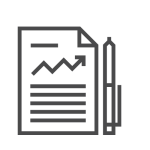 Washington STEM and Washington Communities for Family and Children (WCFC) have developed a series of reports titled State of the Children: Early Learning & Care. The reports shine a light on the precarious position of Washington's early learning systems. In these reports, you'll find data and stories that touch on the economic impacts of childcare on Washington families, the state of the early learning workforce in Washington, data on affordability, access, and quality, the impacts of COVID-19 on our early systems, and more.
For more information on sources and citations for the report series, please refer to our sources PDF.
Early Learning: Story Time STEM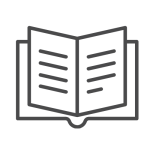 In 2017, Washington STEM partnered with Story Time STEM (STS) to grow their footprint of essential, meaningful resources focused on mathematical thinking during a child's reading experiences. That partnership has continued to flourish in the years since and we're thrilled to announce a suite of new, free resources produced by STS and hosted on the Washington STEM website.

Story Time STEM Modules
Access the new, interactive guide designed for caregivers, educators, and librarians here. Additional modules will be added to this webpage as they are developed.
Dual Credit
In 2021, Washington STEM partnered with Eisenhower High School and OSPI to create a scalable approach to improving equity in dual credit programs. You can read more about this work and the tools developed during the study in the links below.
Dual Credit Toolkit and Related Articles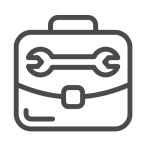 In The News
Voices across Washington are discussing the 2022 legislative priorities in the media. For more context on each of the priorities, please read some of the articles below. We will continue to update this list as new articles are published.
Legislative Priorities in the news