Washington STEM Summit 2019
The 8th annual Washington STEM Summit brings together education, business, and community leaders to tackle some of the biggest STEM education issues in our state.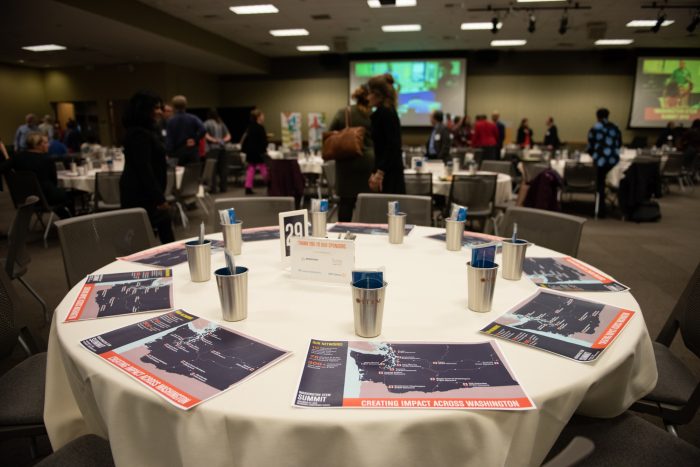 The 2019 STEM Summit will bring together 300+ passionate education, business, and community leaders in STEM education who are motivated and equipped to advance STEM education systems so that equity, opportunity, and access are front and center for students in Washington.
Our annual Summit brings together state and national STEM thought-leaders, innovators, and champions who are united by a passion to advance equity, excellence, and innovation in STEM education.
Attendees will join local excursions to see STEM education in action, participate in workshops, and hear from engaging speakers. The Summit will increase awareness, deepen engagement with stakeholders, and share best practices. Our focus will be on Washington STEM's two initiatives: Early STEM and Career Pathways.
This year's Washington STEM Summit will be by invitation only.
For more information, please contact Megan Nadan.