Q&A with Dr. Andy Shouse, Chief Program Officer
Andy Shouse is Washington STEM's Chief Program Officer and he has spent his career in research and development to eliminate inequities in education. In this Q&A, he discusses the sense of purpose that propelled him to Washington STEM, and why young people still inspire him.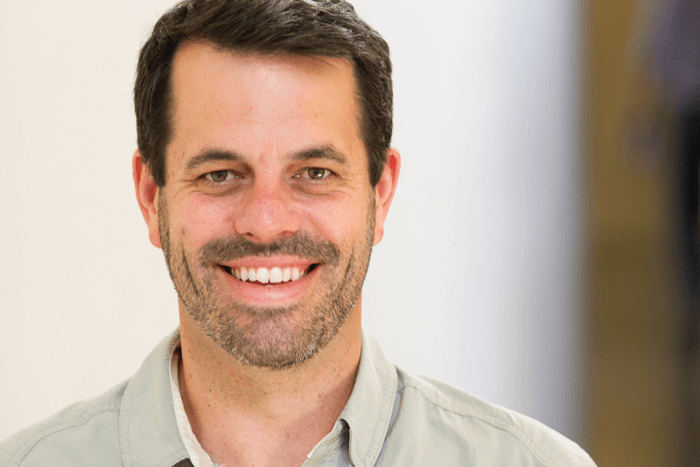 Q: Why did you decide to join Washington STEM?
When I joined Washington STEM I came from a research job where I was doing studies about optimal learning environments. Meanwhile, I saw that my own kids didn't even have science classes and were starting to be stratified into courses, often without their peers. All the things I knew about inequity in education were right in my face and I wanted to do something more immediate about it. Washington STEM was a better fit for that feeling, which I still have.
Q: What does equity in STEM education and career mean to you?
It means that people have a fair shake, that you have an equal chance to succeed in careers, irrespective of your background, your race, your gender, your sexual identity, where you come from. We need to create environments that overrepresent people who have historically been underserved.
I was an elementary school teacher, and my dad was a preschool teacher. I have always been fascinated with children and learning and development. My hobbies and early jobs all had to do with working with children and I still find a font of inspiration and an opportunity to learn from young people – they are amazing.
Q: Can you tell us more about your education and career path?
My career path has been mostly through research and development. I have bachelor's degrees in education and environmental science, and I have a PhD in education focused on teacher development and policy. I spent seven years at the National Academy of Sciences in Washington, DC, where we synthesized research to inform the investment priorities of the federal agencies, which then created research and development opportunities at universities and other places. Then I was a professor at University of Washington College of Education's Learning Sciences & Human Development, before coming to Washington STEM. I have always been in this educational space, whether it's an applied classroom setting, or research, or Washington STEM, where it's more about building the political enterprise and the system-level resources to do the work.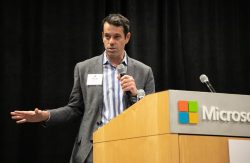 Q: What inspires you?
Kiddos, and my own kiddos in particular. I work to create systems that are responsive to young people, and nothing is more instructive in that than interacting with kids. My son is off being a young adult and my daughter is in the thick of it in high school. She and all her peers are amazing, they come with such interesting qualities and ideas and ambitions – all that just inspires me. It makes me want to get up and do something for their good.
Q: What are some of your favorite things about Washington state?
The diversity and beauty of the state. I grew up in the Midwest where it's just flat. At least once a week – rain or shine – I wake up, I go outside, I take a deep breath of fresh air, I look around, and I think to myself, I can't believe I live in this beautiful place. That's in Seattle proper, where I live, but around the state, you can be in the desert. You can be in the mountains. You can be at the ocean or a mountain lake. It's crazy! Like, yeah, hands down the coolest part of living here.
Q: What's one thing about you people can't find out through the Internet?
I'm a fitness nut – I work out at least once every single day. It keeps me from going nuts. I run, cycle, swim, and lift weights.