Q&A with Yoko Shimomura, Chief Operating Officer
From designing her own ethnic studies major to building a career from a temp job, Yoko Shimomura has always forged her own path. In this Q&A, Yoko discusses growing up during Seattle Public School's busing era, her background in DEI work, and her TV obsessions.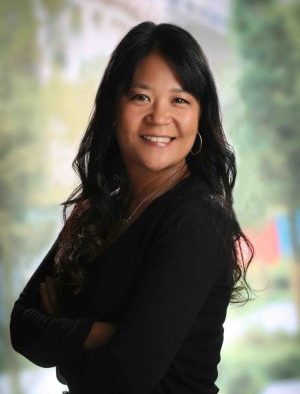 Q: Why did you decide to join Washington STEM?
I joined Washington STEM for the mission, the people, and the challenge.
Mission: I love that we work at the systems level and that we explicitly call out the communities we aim to serve.
People: By working here, I get to be amongst the most talented, smart, and passionate colleagues.
Challenge: I was hired to mature the operations of the organization and I loved the challenge to make us more efficient so that we can focus our efforts towards the programmatic impact.
Q: What does equity in STEM education and careers mean to you?
Equity in STEM education and careers means more than just having access. It means critically upending everything from curriculum content and assessing methods that reflect a singular cultural norm, to providing financial support and education-to-career pipelines for historically excluded populations.
Q: Why did you choose your career?
I am not sure I'd say that I've chosen a specific career. I have chosen several different jobs based on their mission, their people, and if my skillset can add value to the work. I also recognize that the jobs I've chosen have been based on what my family and home life required at the time.
Q: Can you tell us more about your education/career path?
I attended Seattle public schools from K-12 (Kimball, Whitman, Franklin) during the bussing program, a time when students were bused across town to ensure ethnically diverse schools. Thanks to bussing I thought all schools were racially diverse. So, when I headed to college at Western Washington University (WWU) in Bellingham, I was surprised to find myself the only person of color (POC) in most spaces. As a survival and comfort technique I threw myself into studying the history, language and art of POC. Because there was no such thing as an "Ethnic Studies" major in the early nineties, I attended Fairhaven College, an interdisciplinary studies college within WWU, where you can design your own major. I graduated from Fairhaven with a self-designed major in "20th century Ethnic American Studies, resistance to racism."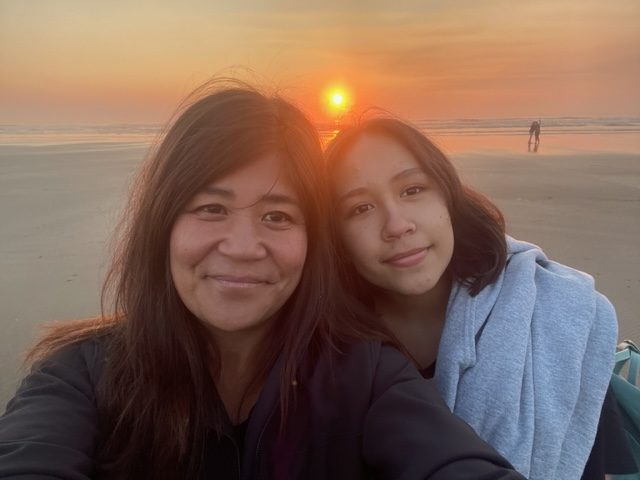 I accidently tripped into a 12-year career at Washington Mutual Bank (WaMu) shortly after college. It was supposed to be a two-week temp job opening mail. I left WaMu as a Vice President of Corporate Property Services. I spent the next eight years at the Bill & Melinda Gates Foundation in various operations jobs. After being the Chief of Staff to the COO at the Gates Foundation I realized that I had a knack for systems thinking across functional areas and I was good at streamlining processes on behalf of organization goals. These competencies combined with my diversity, equity and inclusion (DEI) education led me straight to Washington STEM.
Q: What inspires you?
Poets of Color: Langston. Ocean. Audre. Maya. Pablo.
Q: What are some of your favorite things about Washington state?
I love the diversity of this state. The diversity of the people, land, food, weather, recreation, seasons, and art. In one (long) day you can go from the ocean to the basin desert. You can explore the city's museums, live music, award winning restaurants or adventure in the rural farms, wineries and camp under the shadow of a volcano.
Q: What's one thing about you that people can't find through the internet?
I am a super fan of British crime drama series.