NEXT GENERATION: STAR TREK AND SCIENCE STANDARDS
West Sound STEM Network Director Dr. Kareen Borders may be the only person (on this planet, anyway) who can get me excited about working late.

 That's because Kareen called me with news that she had the fortune of working with Kim Mays (General Manager, Galaxy Theatres Uptown Gig Harbor) who worked with Paramount Pictures to secure a pre-release screening of Star Trek Beyond for a group of hard working West Sound STEM education professionals. Galaxy Theatres is well known for their innovative use of theatre to serve the community.
So, in mid-July, I pointed my starship (okay, my 2007 Honda Fit) down to Gig Harbor for the West Sound STEM Network gathering "Imagine, Inspire, Innovate: Equipping the Next Generation of Explorers." We heard from amazing STEM professionals, elected officials, educators, and researchers exploring the "final frontier" of STEM education. We even learned that Congressman Derek Kilmer considers himself the biggest sci-fi geek in Congress. And it turns out there's some parallels between the West Sound STEM Network and Star Trek.
We Boldly Go Where No One Has Gone Before
Star Trek is all about exploration. Strange new worlds, new life, and new civilization. Similar to outer space, the most vast and unexplored area we have in our world is the ocean. West Sound STEM Network closely partners with Dr. John Delaney, Dr. Danny Grunbaum, and Dr. Deb Kelley of the University of Washington's School of Oceanography to develop ways educators can bring authentic STEM research and ocean sciences into their classrooms. Over the past year, teachers developed questions about puzzling phenomena in their own locale and built sensors that they shared with their students to track what happens in the unexplored areas right in our backyard. This project-based program closely aligns with the Next Generation Science Standards and has elevated students closer to the "Final Frontier."
We Do Well with the Resources We Have, But Work for More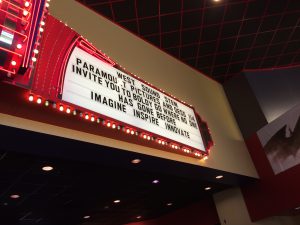 No spoilers, promise – but once you see Star Trek Beyond you'll understand – sometimes the crew of the Enterprise has to work with some very old, dated equipment in less than ideal circumstances. Certainly if this is true for students, then exploration is less than ideal. That's why, in addition to a deep understanding of top-notch instruction, the West Sound STEM Network brings together education, community, business, and policy leaders to strategize how best to increase access to high quality STEM education to all learners in the area. That way we'll all work together to equip "The Next Generation."
Resistance is Futile
As the Borg say – Resistance (to the need to become STEM literate in our society) is futile. STEM is involved in everything we do – from checking our text messages to driving our cars to eating apples to catching salmon. And thankfully, Next Generation Science Standards, as implemented by our educators, make STEM education "interactive, project-oriented, and fun. And fun wins the battle of engaging kids." Randy Dorn, our state superintendent, said that during the event, and we think he's right.
Mind Melds are Invaluable
During the event, we heard from classroom teachers Candace Barich and Al Gonzalez about their experience teaching STEM education in the classroom. They shared what worked, what didn't, and what they were excited to do next. This mind meld might not have been quite the way Spock would have done it, but sharing ideas, classroom best practices, and teaching strategies are an invaluable part of bringing teachers together.
It Takes the Whole Crew
Maybe what makes West Sound STEM Network a bit different than Star Trek is that there's no "red shirts" – no expendable members of the team. The West Sound STEM Network works across Networks to get high-quality STEM education and opportunities to students, and everyone plays a role. That's why when OESD 114 Superintendent Greg Lynch spoke, he had over 39 partner organizations displayed behind him – it truly takes all these partners to create a next level education.
A high-quality STEM education is our pathway to "live long and prosper."  Want to know more about the West Sound STEM Network? Check out their website – http://www.westsoundstem.org/! And special thanks to Galaxy Theatres and CEO Frank Rimkus for their partnership and hospitality.