Meet Andrea Frost, Senior Software Security Engineer and Notable Woman in STEM
After a life-changing trip to India in her twenties, and an injury to her leg, Andrea Frost decided to pursue a career in computer science. Now, as a Senior Software Security Engineer at Dell Technologies, she is carving out a space of belonging for other women in tech. Andrea recently spoke with us about overcoming self-doubt, health challenges, and the judgements of others — and as a result, coming into her own.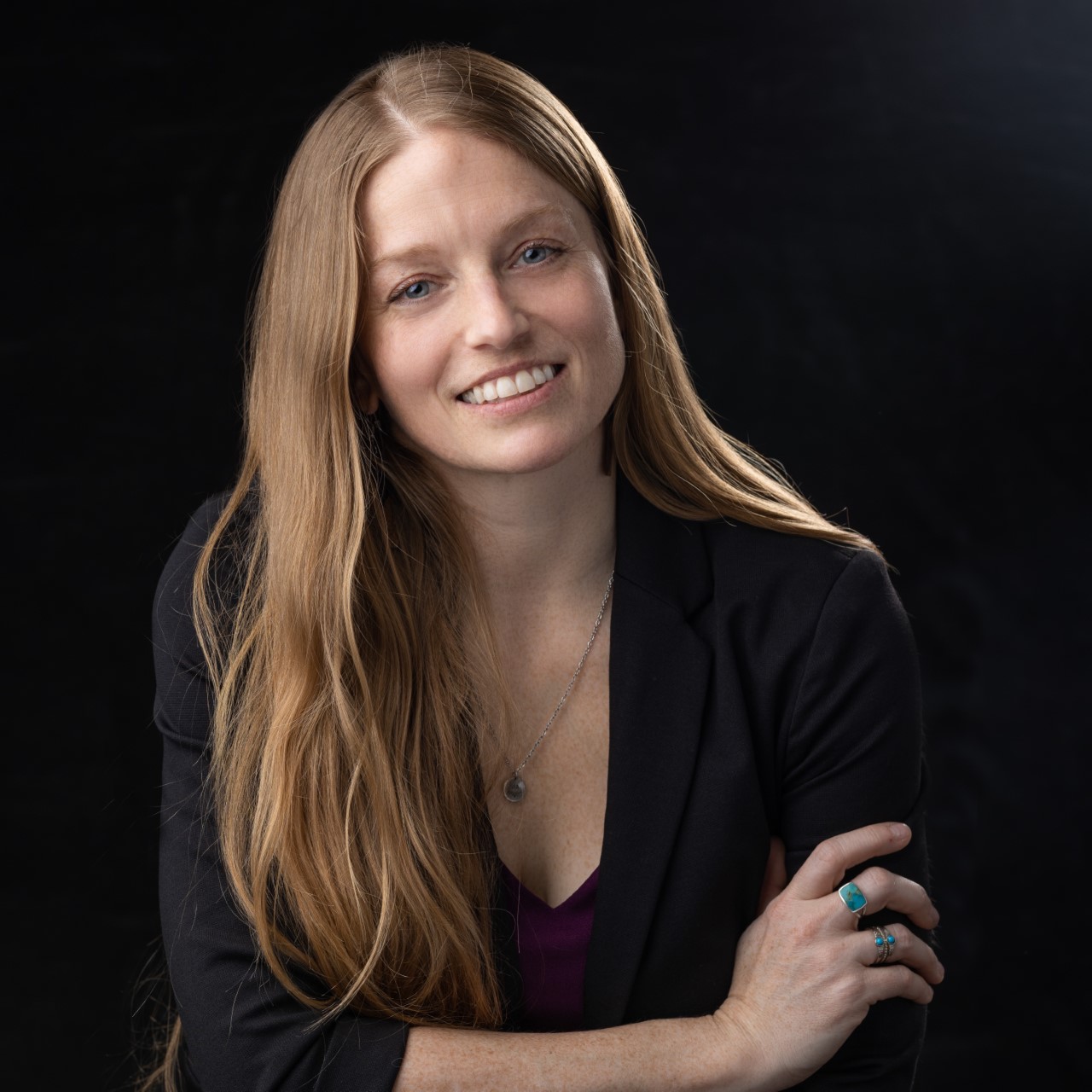 Can you explain to us what you do?
I'm a Senior Software Security Engineer at Dell Technologies. Dell is a really big company; we have somewhere between 140-150 thousand employees. The product I work on is an operating system for big data. My team is responsible for the security of that operating system. We make sure that our product is stable and resilient against any potential cybersecurity threats. My job includes making sure that my team is organized and on track. I also am a "Test Lead," which means I oversee the security testing whenever we have a new release. I occasionally still write computer code.
What was your education and/or career path? How did you get to where you are now?
My twenties were spent mostly working in restaurants so that I had time for travel and outdoor adventures. But then when I was in India, I injured my leg, and in Nepal I contracted cholera, so I was forced to slow down. I found that I couldn't really do those extreme jobs where you are always on your feet (I was also a wildland firefighter for a couple of years in Alaska). Once I became injured and ill, I had a real identity crisis about 'who am I in the world? What do I do with myself now?'
"I wanted to never be bored, because I have a very active mind and boredom is the death of me."
I knew I wanted to go back to school. At the time I didn't have health insurance and I was working so little that I was struggling to pay rent. I suddenly found myself in extreme hardship. When I went back to school, I was highly motivated to find a job where I made good money so I wouldn't be financially struggling anymore. I wanted health insurance. I wanted to never be bored, because I have a very active mind and boredom is the death of me.
I landed in computer science, and I'm so happy I did. It was the hardest thing I've ever done in my life. I got a master's degree in computer science, and I used my student loans to pay off my medical debt. It took me 5 years to finish school, and I've had an amazing career so far with a lot of years ahead of me as well.
What/who were some of your most important influences that guided you to STEM?
It's such a tough question! It's like when someone gives a speech at the Grammys – you want to thank everyone. If I had to boil it down to just a couple of people, I really look to my family. My dad died when I was young, so I was raised by a single mom. She definitely taught me that we can do anything we want to do, regardless of what the world looks like. Put your mind to something – you're smart, you're capable.
Fear of math seems to be a reason some people avoid going into STEM fields. But in my family, we love math. My mom was an accountant, so I didn't have that fear of math that you see in some people today. I was excited to use that part of my brain in school again.
I'll also mention my brother. My brother is a software developer. We both went to Western Washington University for a bachelor's degree, but neither of us studied computers. When I was looking for what to study in my thirties, my brother said, "We love math and puzzles and solving problems. You would probably love computer science, so you should take some classes on that."
I was 32 when I went back to school and took a computer science class. It blew my mind. I don't think I would have done that if my brother hadn't said, 'I think you would like this. You should give it a try.'
What is your favorite part of your job?
My favorite part of my job is that I get to work remotely, because it allows me to have the life that I want. I've worked from a lot of different places. I work sometimes from Alaska. Sometimes I go visit my family in another part of the country, and I can do that by just taking my laptop with me. But as far as my job goes, my favorite part is using my intellect every day, and that I work with people who have a high level of integrity because that matches my values.
What do you consider your biggest achievement in STEM?
Definitely finishing my master's degree. If I'm being honest, I wanted to quit every day of those five years. It was so hard, the hardest thing I've ever done in my life. There were lots of people who didn't think I belonged there, or at least I had the impression they thought I didn't belong. It was not an easy road. But I surrounded myself with people who believed in me, people who wanted to see me succeed. That helped me to not give up and not quit, and so I finished my degree. Now I have a great career and I'm so glad I did it.
Are there any stereotypes about women in STEM you'd like to personally dispel?
"Women belong wherever we want to be."
I want to talk about belonging because a sense of belonging seems to be important to all of us. I think a big reason why people give up on their dreams is because they feel like they don't belong. But I think that women belong wherever we want to be. Whatever you're curious about, whatever you care about – we can build the world we want to live in, but it has to start with believing in yourself and knowing that you belong just because you want to be there. It often feels like other people dictate to us where we belong, but we get to decide for ourselves where we belong.
What unique qualities do you think you bring to STEM?
I am really good at organization and collaboration, so those are definitely skills I bring to my team every single day. I'm also really good at seeing the big picture. With software engineering, you can often get tunnel vision on one thing, but you really need to make sure you can see the big picture and don't lose sight of the end goal. I'm particularly good at those things, and it seems to serve me well in my career.
How do you see science, technology, engineering, and/or math working together in your current job?
All of those things coexist to create this tech ecosystem that we live in. It's immense and it's complicated and there are so many moving pieces, but all of them work together. Every piece is important, and so is the diversity of thought behind it.
That is another thing I like about my job today: there's a real emphasis on diversity. Not just in people but in diversity of thought. We need this diversity so we can solve big problems together and create new tools for the future.
What would you like to say to young women thinking about beginning a career in STEM?
Do it! Join me! We need you here; there's room for everyone. There are so many unfilled jobs and so many people like me who want you to come work with us. You belong!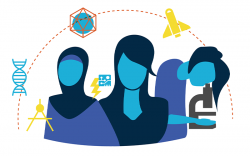 What do you think is unique about Washington and the STEM careers in our state?
I think that there is a lot of tech happening in Washington that people aren't aware of. There are many big companies, there are small startups, and everything in between. There's so much more than you can see in your one town or region.
In addition to tech companies and jobs, there are a lot of educational opportunities. I went to school twice at Western Washington University and have taken classes at Whatcom Community College and Bellingham Technical College. There are tons of other universities in Washington where you can learn about STEM. There are community colleges, technical colleges, boot camps, online resources, nonprofits – there are so many different opportunities.
I think that a strength in Washington is that there doesn't need to be just one way to get there. There are many ways to get involved, and there are a lot of jobs waiting for you. There's an immense amount of opportunity here.
Can you share a fun fact about yourself, something that we couldn't find through the internet?
The fun fact I want to share is that I was in a 7.1 earthquake in Alaska a few years ago, and that existential check-in inspired me to learn to play the ukulele and the guitar, because life is short and what are we waiting for? I have a lot of friends who play music around a campfire, and I want to be able to join in.
When you're not good at something, it's hard to get going. It's hard to believe in yourself, but I think that earthquake literally shook me up and said, "What are you waiting for? Just try it." And it's been really fun.
—
Andrea hosts monthly meetups on Zoom for women and nonbinary people in tech. Learn more here: NW Tech Women (Bellingham, WA) | Meetup

Read more Notable Women in STEM profiles