Q&A with Josh Apata, Policy Manager
As a college freshman studying U.S. History, Josh Apata was curious about the past. Today, as Washington STEM's Policy Manager, he is focused on an equitable future for all Washington students. Read on to learn about Josh's education journey, the skill he picked up during the pandemic, and the moments in American history that inspire him.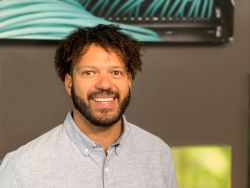 Q: Why did you decide to join Washington STEM?
I chose to join Washington STEM for many reasons, but most importantly I joined the team because the organization's goals align well with my personal interests and core values. When learning more about the organization, one of the things that really caught my attention was the Legislative Priorities Evaluation Framework, a system to analyze and support equity focused legislation especially for students of color, low-income and rural students, and girls. I am so excited to be part of an organization and team that centers DEI in everything it does.
Q: What does equity in STEM education and career mean to you?
To me, equity in STEM education means that students from every community across the state have access to high quality education that prepares them for STEM-related careers while recognizing that different communities may require different resources. Careers in STEM not only leverage rewarding, family-sustaining wage jobs, but are also vital in addressing our most pressing issues. This is why it's so important that organizations, especially in STEM, utilize a diverse set of skills, perspectives, and life experiences to genuinely serve all communities.
Q: Why did you choose your career?
In college, I really became interested in learning about policy and government relations. I was fortunate enough to intern at the Washington State Legislature, where my interest in policy really took off. I was able to learn about the legislative process and see firsthand how lawmakers, advocates, organizations, and communities work together to enact meaningful change in our state.
Q: Can you tell us more about your education/career path?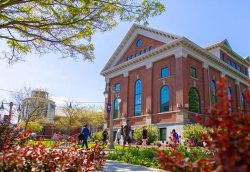 I attended the University of Washington Tacoma Campus and majored in American Studies. Before attending UWT, I went to Green River College in Auburn where I planned to major in US History, but wanted to understand more about the lives of individuals and communities in conjunction with the systems that outline their experiences. In my junior year, I switched my major to American studies to focus more on aspects of American culture, identity, and experiences. At the same time my consciousness was growing. It was personally enriching and transformative to learn about intersectionality, the living legacy of marginalization and discrimination, and income inequality, amongst others. I knew that it was going to be immensely important to utilize that interest and excitement in my future career and personal goals.
Q: What inspires you?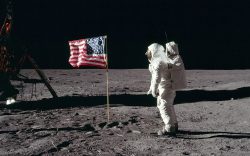 The power of collective efforts inspires me. One of my favorite lessons in history is from the cold war and space race. The US was able to create a space agency and put humans on the moon in a little over a decade. While the reason isn't quite as inspiring, it illustrates that when our communities recognize shared issues, organize, and agree on a strategy, we can truly accomplish unprecedented tasks and tackle massive issues. As cheesy as it might sound, I truly believe that there are no problems we cannot solve together.
Q: What are some of your favorite things about Washington state?
I love that there is so much to do outside! I really enjoy cycling, snowboarding, kayaking, or even just taking a long walk. I am so lucky to live in a state where we can do all these activities so close to our homes. Also, we have the best tap water in the world!
Q: What's one thing about you people can't find through the internet?
I love to cook! During the pandemic me and my partner really began to miss our favorite restaurants, so I decided it was time to try making more challenging dishes. Now that the pandemic is "over" we have returned to our favorite restaurants and even found a few new great spots in the area, but I continue to cook new dishes and recreate some of our favorites whenever possible.