Notes from the Road: Story Time STEAM in Action!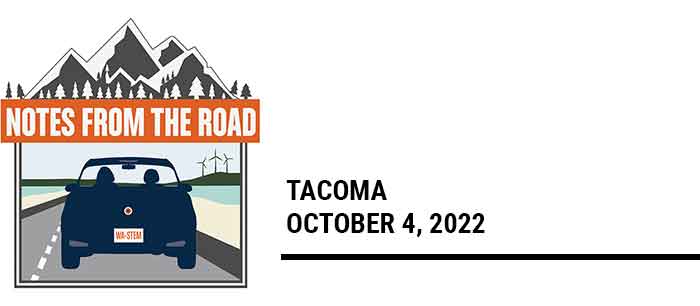 "What are you going to fill it with?" I asked as the finishing touches were added to a colorful, and very wet, piñata. The child immediately shouted, "Candy!" His mother looked at me and whispered, "I'm not sure it's going to make it home in one piece."
Around the room, groups of children and families continued to build their own masterpieces. Everyone was thoroughly engrossed in the piñata art activity, a feature at the Storytime STEAM Night: Piñatas event hosted in October at the Tacoma Public Library's Moore branch in October. The Science, Technology, Engineering, Arts, and Math (STEAM) night was a celebration of Latine/x Heritage Month.
Before the piñata-making session, JC (the librarian leading the event) encouraged everyone to think about numbers and shapes as they read stories together, pointing to the piñatas in the illustrations and asking, "What shape is this red piñata? Can you count the piñatas with me? Let's count them. One…Uno, two…dos, three… tres."
Soon, the children were counting with JC in both English and Spanish. We even learned a Spanish language counting song, Los Elefantes. Then, with basic materials and instructions at hand, the families dived into making their own piñatas to take home.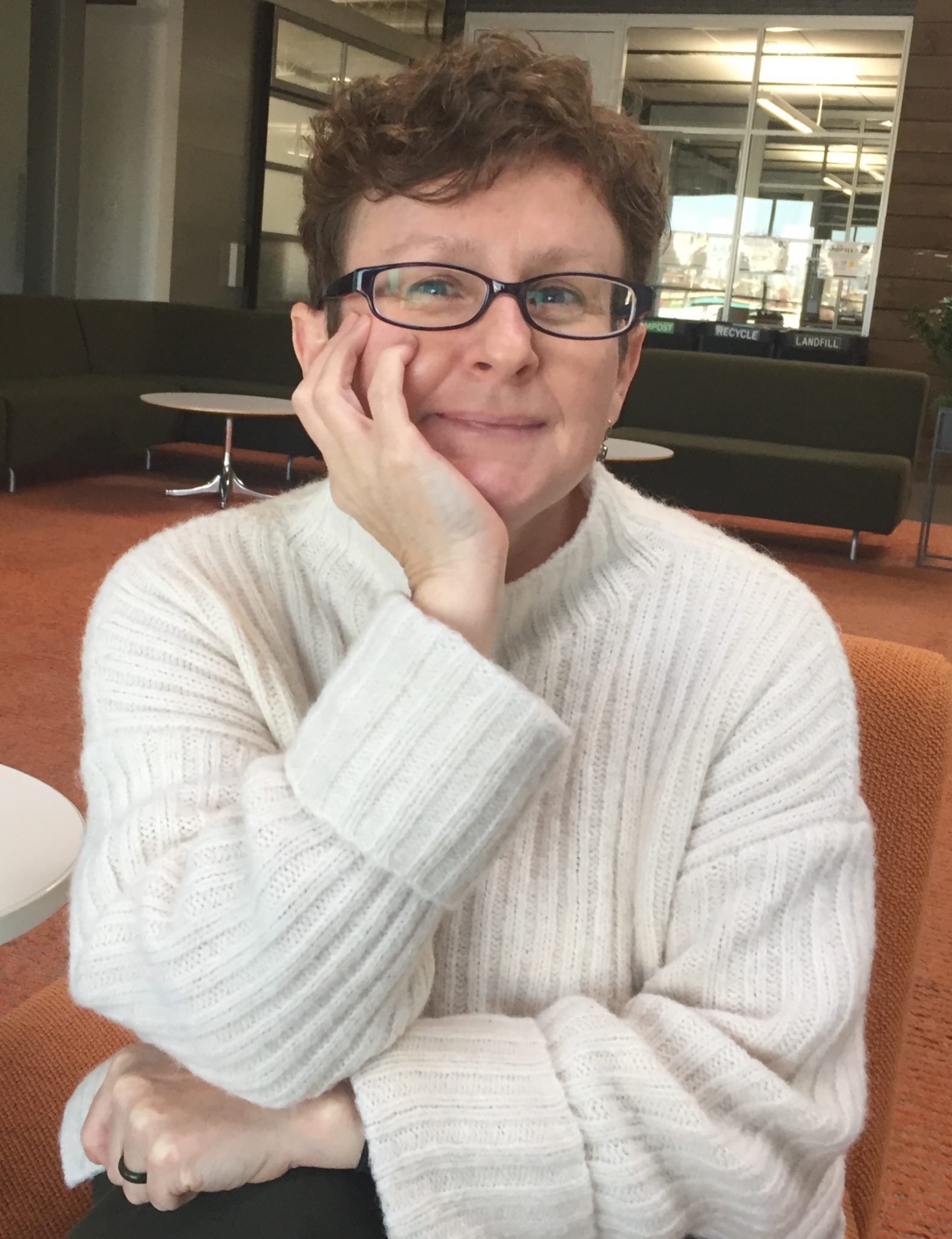 Author:
Laura Peckyno
Laura is Washington STEM's Development Manager.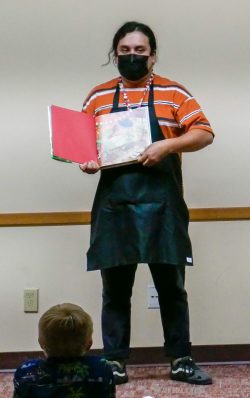 Tacoma librarians, including JC, were inspired by the Story Time STEM approach to create videos and guides to help other librarians, educators, and families put those concepts into practice while centering the interests, needs, and languages of the local community. The addition of other interactive elements, like craft activities, songs, and felt boards, has expanded their opportunities to point out early math concepts to children during their events. And the focus on Spanish language materials has helped the librarians keep the local community front and center.
This event was part of a co-developed project called Story Time STEAM in Action / en Acción, which was designed to foster authentic, community-centered, shared reading experiences that encourage young readers to explore STEAM concepts during story time. This community-led project was inspired by the Story Time STEM program, a research partnership between Washington STEM, the University of Washington Bothell School of Educational Studies, and a broad range of partners.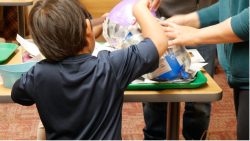 Washington STEM has led both co-designed projects as part of our work to ensure that every child in Washington has consistent access to opportunities for joyful and engaging STEM learning. Research shows that early mathematics is especially important for our young learners. Early math skills point to later learning outcomes. Children who start strong in math, stay strong in math, and outperform their peers in literacy too. It's through efforts like Story Time STEAM in Action / en Acción that we can help create the rich, culturally relevant, and engaging learning opportunities that children need to succeed.
I was encouraged to see that every child left the Tacoma event with their very own Spanish/English bilingual Storytime STEAM backpack, including books and activities to continue the Storytime STEAM fun at home. The children left the Tacoma library, wet and squishy piñatas in hand, wearing their new backpacks filled with STEAM storybooks and supplies for their next learning adventure.