Integrating Indigenous Learning: Partnering with the Office of Native Education
Washington STEM and the Office of Native Education are working together to integrate indigenous learning into career-connected and early learning programs.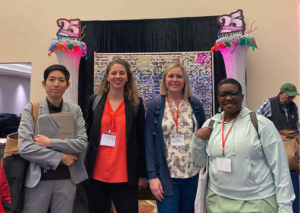 Early this month at the Washington State Indian Education Association Conference in Yakima, Washington STEM was invited to share about a new partnership and activities with the Office of Native Education (ONE). Washington STEM's Chief Impact & Policy Officer, Jenée Myers Twitchell, and Senior Program Officer, Tana Peterman, shared and learned together with conference participants regarding career-connected learning pathways and funding opportunities via the Career Connect Washington initiative. They—along with Washington STEM colleagues Susan Hou and Dr. Sabine Thomas, Director of the Central Puget Sound STEAM Network, who are also working with Duwamish and Coast Salish communities in early learning—shared their experiences developing this partnership with ONE over the past 18 months and how this partnership is expanding into early learning programs and career-connected learning in high school and postsecondary education.
Washington STEM has also been learning from ONE staff and key tribal leaders about issues related to how American Indian and Alaskan Native students are identified in school, state, and federal education and outcomes data. To that end, Washington STEM and ONE staff have agreed to collaborate on a technical paper to share more widely about how tribal nations, especially those located within Washington State and the Pacific Northwest, have led and advocated for new ways of treating student demographic data. This issue of "Maximum Representation," explores how data processes respond to the historical misidentification and un-identification of tribally-affiliated students who are multi-racial or multi-ethnic.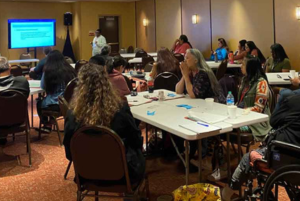 Susan Hou, graduate student from the University of Washington and Community Partner Fellow with Washington STEM, said, "While tribal nations have been calling for and working on Maximum Representation for years, non-tribal partners have not taken up this issue. We hope that by amplifying the voices of tribal nations and the application of Maximum Representation, state leads and agencies, researchers, practitioners, education leaders, and intermediaries of data supporters will be able to utilize student data in ways that best serve students and communities, that honor tribal sovereignty, and that attend to equity."