Bailey Lowry – 2023 South Central Region Rising Star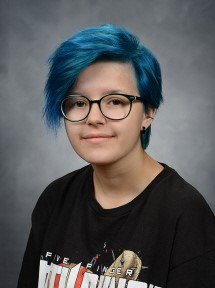 Bailey Lowry
11th grade
West Valley Innovation Center
Yakima, WA

Bailey Lowry is a computer science powerhouse with a flair for 3D modeling. Through a company founded with friends, they are pursuing video game design.



Get to know Bailey
When you were five years old, what did you want to be when you grew up? What do you want to do now?
When I was young, I wanted nothing more than to be an astronaut, to touch the stars and float around in space. As I've grown up, I discovered a love for astronomy and the amount of technology it took to achieve such extraordinary milestones.
If you could teach a class on anything STEM-related, what would it be?
I would want to teach the history of technology for astronomy and aeronautics. Although I may be an IT student, I still have a profound love for space and astronomy.
Who is your STEM role model?
If I had to choose one STEM role model, I would choose Stephen Hawking. He was a theoretical physicist, cosmologist, author, and director. I have read many of his books about the things that he taught at the University of Cambridge, along with the other things he studied as a cosmologist.
Starting their own company
Bailey discusses how they overcame setbacks as they launched a company with friends.
From Bailey's Nomination Statement
"This is Bailey's second year in the program and in these two years they have been an outstanding student completing their 9th and 10th grade learning standards and growing their skills in IT and Computer Science. Last year, during the summer of 2022, they were able to attend a Game Design and Technology course at George Mason University. […] While at the University, they and their team were able to design, create and publish a video game.
"[Bailey] is a constant positive leader in the classroom."
They have founded their company in partnership with some of their good friends named Obelisk Mythos Studios (OMS). OMS has recently been working with other companies like Epic Games, Oculus, and potentially Blizzard Entertainment. That creation led to a new connection and opportunity to be a part of the special effects team for the new Five Nights at Freddie's movie being produced by Blumhouse and Scott Cawthon. In this project Bailey will have their own voice lines in the movie for their own character as well.
Additionally, they are a constant positive leader in the classroom, helping their peers and older classmates complete the many skills, tasks and certifications within their pathway. During some of their current projects, they have been using information that they have learned in their Astronomy class and their knowledge of 3D modeling software to model objects, such as a black hole. They are always willing to teach others how to use these skills/tools." —Eric Curnutt, CTE Instructor, West Valley School District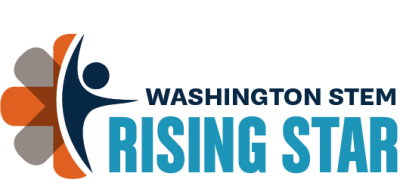 The Washington STEM Rising Star Awards encourage girls to embrace STEM education and to explore the use of STEM in ways that will support their education, career, and personal development and the development and needs of others.
Meet all of the 2023 Washington STEM Rising Stars!