A Message from the CEO, Fall 2020
At the heart of what's driving us forward in these tough times are Washington students. Our work will continue, regardless of the circumstances, and we will move forward in re-imagining our education systems with equity as the driving force.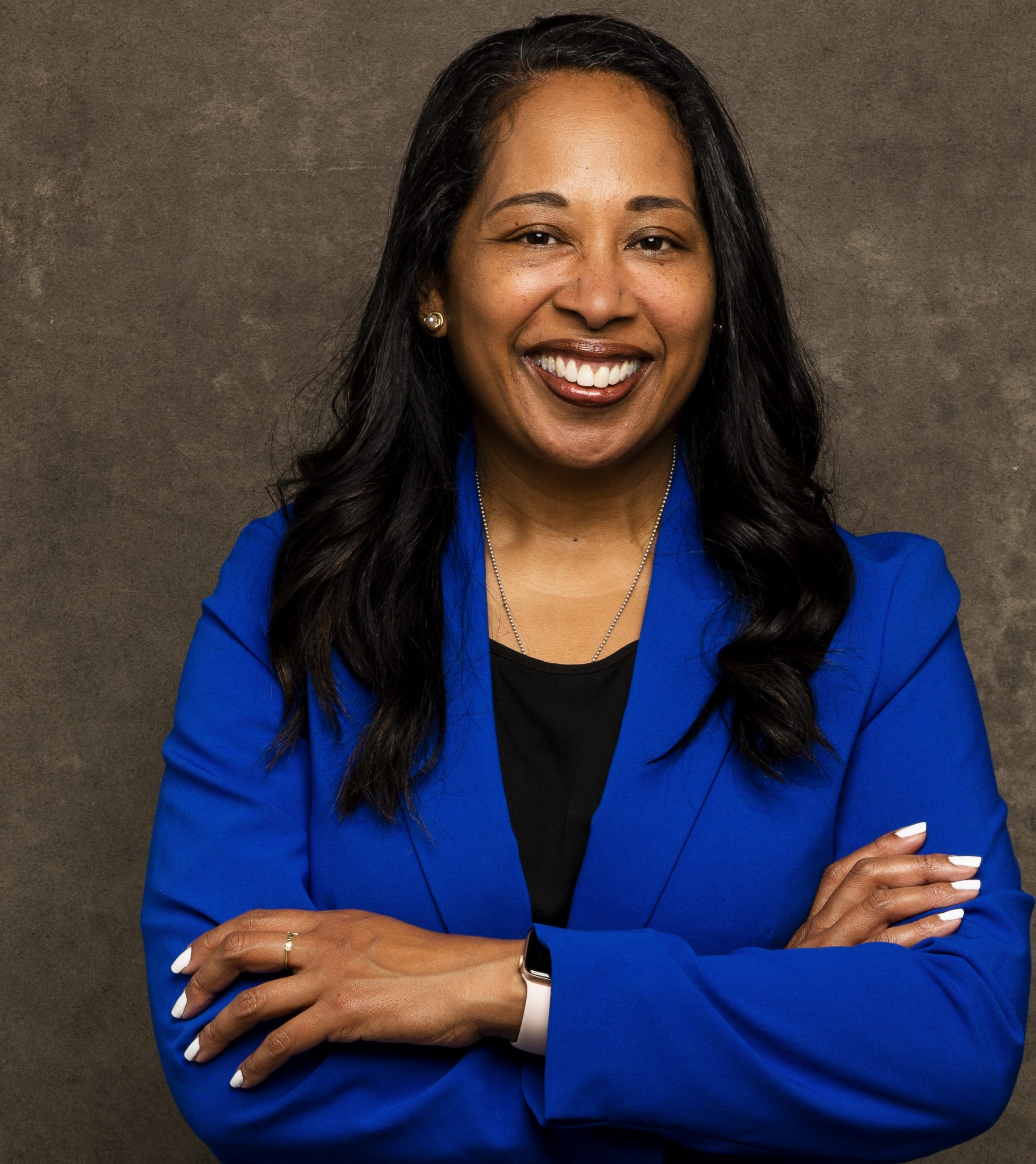 In my wildest dreams, I'm not sure that I could have imagined the year we're all living through right now. A global pandemic still plagues our communities as we head into the fall along with record unemployment, a movement for racial justice across our country, remote school for most of our state's students, and wildfires raging along our coast. Our ability to navigate uncertainty, change, and loss is being strained. We are all being tested, but there is no study guide and the results are showing continued gaps in educational opportunities and experiences for many.
These gaps existed pre-COVID and we remain committed to helping equip Washington students for post-secondary pursuits and promising careers. We remain steadfast in this commitment while navigating multiple, concurrent and ongoing crises. And navigate we must, as the future of our state depends upon it. So, like many of my nonprofit colleagues, we have tightened our belts and reduced operational expenses. We've streamlined our work and partnered in creative ways. We've identified the elements most critical to advancing our objectives and developed plans to ensure we remain on track to fortify the future of our students and our state.
Washington state ranks among the highest in the nation in the concentration of STEM jobs, and opportunities are increasing rapidly. By 2030, 70% of high-demand, family-sustaining wage jobs available in our state will require postsecondary credentials; 67% of those will require postsecondary STEM credentials. But Washington students are still not equitably or adequately prepared to take advantage of these opportunities. Today, only 40% of all students are on track to attain a postsecondary credential. Worse yet, students of color, rural students, girls and young women, and students living in poverty still lack access to these pathways—they face disparities early on and fall further behind as they move through the education system.
When people ask me "why STEM?" I tell them what I'm about to tell you.
In our state, STEM is at the forefront of discovery, on the frontlines of creative 21st century problem-solving, and serves as one of the largest pathways to family-sustaining wage careers and long-term economic security. We have witnessed this in real time as our first responders, nurses, medical technicians, doctors, and researchers have helped care for our community during the COVID-19 pandemic. STEM pathways have promise like few others in Washington and it is imperative that Black, Brown, and indigenous students, rural and low-income students, and young women have access. Washington STEM is working to ensure that all students have equal opportunity to benefit from the transformational possibilities that STEM has to offer, regardless of skin color, zip code, or gender.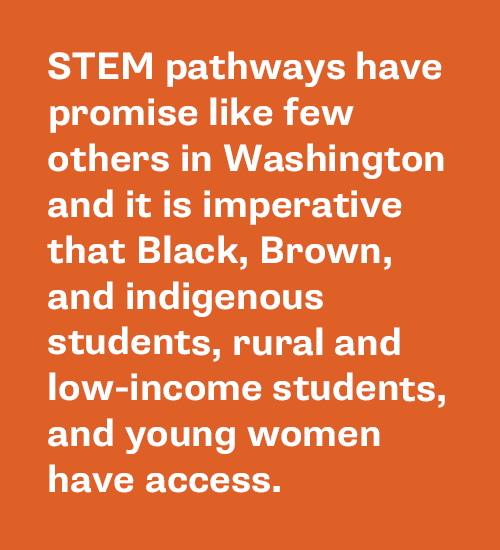 While we have been navigating the crises in our community, this year has also given us the opportunity to bear witness to the strength and resilience of our friends, colleagues, and neighbors. I've watched as our STEM Network partners quickly adapted to engaging students virtually, providing continuity and opportunities for populations furthest from educational justice to engage in STEM. I see the hardworking teachers navigating new technology and doing their level best to connect with their classes, oftentimes while they work to support their own children's daily schedules. I see our community coming together in authentic cross-sector collaboration between education, business, philanthropy, the trades, and state agencies, working toward urgent and durable solutions. This is where I draw inspiration. This is what helps us forge ahead and keep working to move ever closer to closing gaps for our students. We have much work to do to ensure that our state's littlest learners are getting the best starts and that our students are able to equitably access the pathways that hold some of the greatest promise in our state. And I can say with great pride that we remain as committed as we ever were to our mission, even if we're all doing so from our homes.
With dedication and resolve,
Angela Jones, J.D.
CEO, Washington STEM