2018 ANNUAL REPORT
Washington STEM fills systems-level gaps-from preschool through postsecondary-specifically focused on students of color, students from low-income backgrounds, students living in rural areas, and girls and young women.
Our Goal:

Big Change
By 2021, we will ensure that 10,000 more students earn credentials and are ready to thrive in STEM careers by age 26. And, we will equip 10,000 early educators and families with the tools needed to engage children in Early STEM.
Liz Tinkham, Board Chair of Washington STEM
Read the Full Letter
STEM Success
by the numbers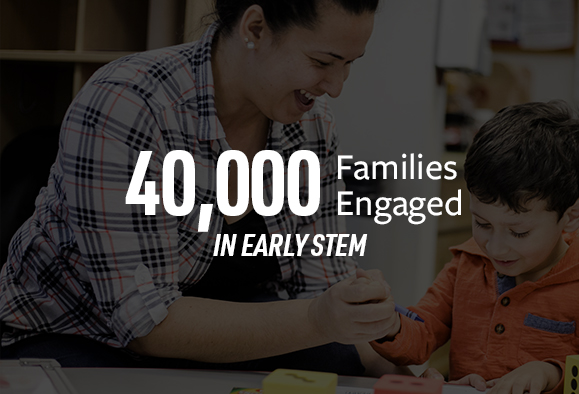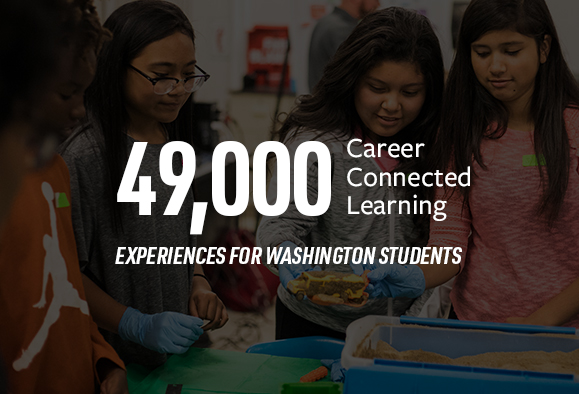 What WASHINGTON STEM
Means to Students
"I'm on the career path I want, in the industry and the community I want to be a part of. I'm an example of what's possible through STEM education and career connected learning."
Jesus Rodriguez, Washington STEM Super Youth Advocate
STEM Networks
Spark Change
Washington STEM invests in and supports our network of STEM partners that harness and employ STEM education best practices within their communities. Our ten regional STEM Networks and King County STEM Partners are made up of education, business, and community leaders and provide access to the best STEM education, opportunities, and careers in their regions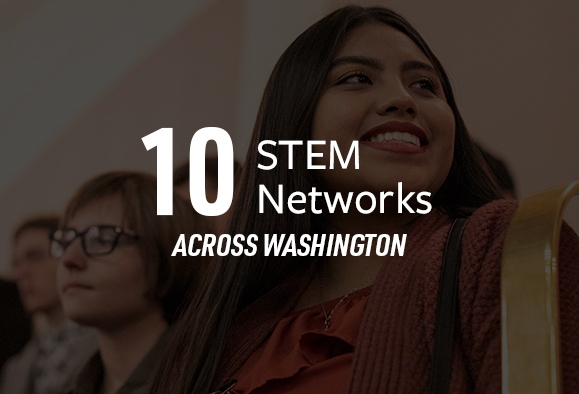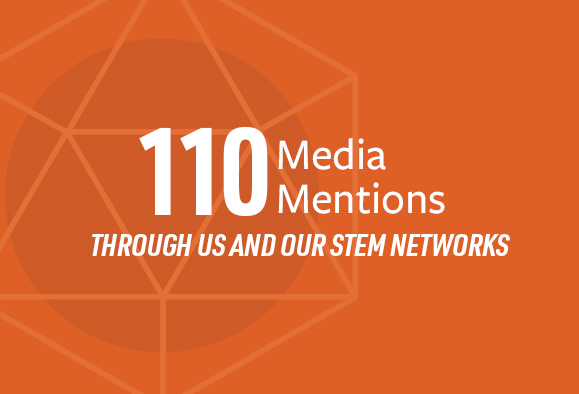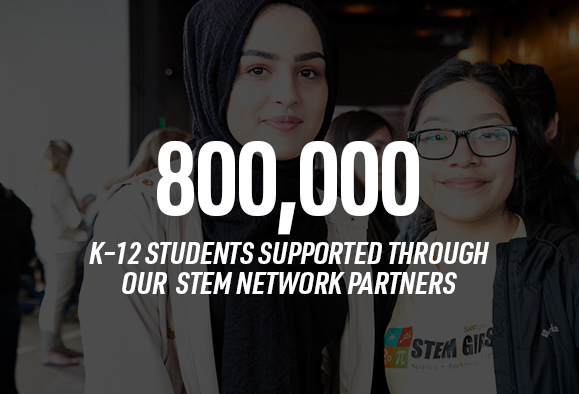 Funding STEM in WASHINGTON
DONORS : THE KEY TO GROWING
A FUTURE-READY WASHINGTON
DONORS : THE KEY TO GROWING
A FUTURE-READY WASHINGTON
With investments from our supporters, we are working to build a more equitable system. We are grateful for your partnership.