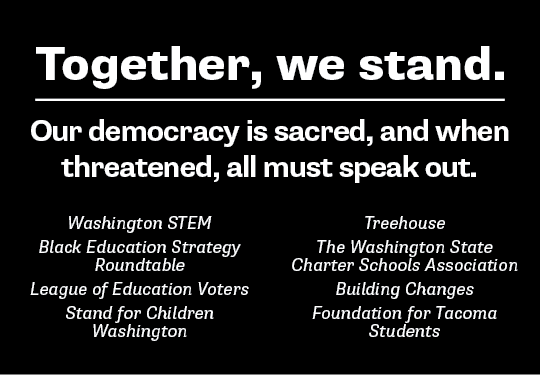 At the urging of President Trump on January 6, violent insurrectionists stormed the Capitol to disrupt the certification of our duly elected 46th President. This was a clear attempt to undermine our country's democracy and the will of its citizens.
Election officials in both parties, as well as state and federal courts in more than 60 cases, have determined that the outcome is not in doubt. Joe Biden is our next President, and Congress must heed the voice of the American people.
Millions are suffering at the hands of COVID with many witnessing family members die, loved ones lose jobs, and children go hungry. President Trump and those who have supported him in the stoking of hate and division, bear the burden of this ongoing tragedy and need to stop the violence now and take responsibility for their actions.
At times like this, we must stand together, regardless of party or preference, united as a community in the rejection of violence, hatred, and any attempt to undermine our democracy.
We stand in solidarity condemning this action, acknowledge Joe Biden as our next President, and are prepared to do the hard work of healing our communities and our country.
Together,
Washington STEM
Black Education Strategy Roundtable
League of Education Voters
Treehouse
The Washington State Charter Schools Association
Stand for Children Washington
Foundation for Tacoma Students
Building Changes
College Success Foundation
Rainier Scholars
OneAmerica