Washington STEM: Advocacy Season 2021
With the 2021 Washington legislative underway, Washington STEM, alongside our STEM Network partners, will continue to advance our policy priorities with Washington students of color, students from low-income backgrounds, and rural students at the center of those efforts.
This year, we are supporting proposals, bills, and initiatives that strengthen and create educational opportunities for historically underserved students in our state, investments that are sorely needed in Washington's early learning systems, and increasing access to the critical technology that every student needs to support their education.
SKIP TO:   Legislative Priorities   Advocacy Coalition   Regional Impact Reports
WASHINGTON STEM POLICY PRIORITIES FOR THE 2021 LEGISLATIVE SESSION: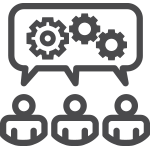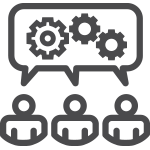 Early Learning: Comprehensive Early learning and childcare reform with high quality, accessible and affordable options for families.
Career Pathways: Maintenance of funding for Workforce Investment Education Account which funds student aid & career connected learning.
Statewide Office of Equity
Broadband expansion & Digital equity
Equitable access to Dual Credit programs
For a printable version of our 2021 legislative agenda, please click here.
For a description of how we review bills and decide which ones to support, check our Washington STEM Legislative Priorities Evaluation Framework.
The Washington STEM Advocacy Coalition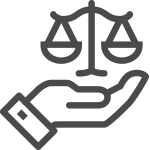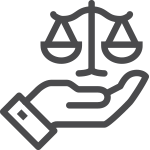 The Washington STEM Advocacy Coalition exists to collect and distribute information focused on statewide education policy and to provide feedback and evidence-based recommendations to the Washington Legislature.
Members of this advocacy coalition will:
Receive weekly email updates and action alerts during the 2021 legislative session.
Be invited to weekly 30 minutes session update calls on Friday at 12:30pm during the 2021 legislative session.
Join the STEM Advocacy Coalition
If you would like to join this advocacy coalition, fill out this sign-up form. Please note that your acceptance to be a part of the Washington STEM Advocacy Coalition will be based on the alignment of your priorities and interests with Washington STEM's mission and legislative goals.
Regional Network Impact Reports
Washington STEM partners with 10 regional Networks to develop programs and goals specific to local communities. Learn more about the impact of our STEM Networks, partnerships, and initiatives in these regional reports: