2022 Washington STEM Summit Luncheon
The 11th annual Washington STEM Summit Luncheon is planned for November 18, 2022, when we'll collaborate, network, share goals and priorities, and celebrate the 2021 Rising Star Awardees.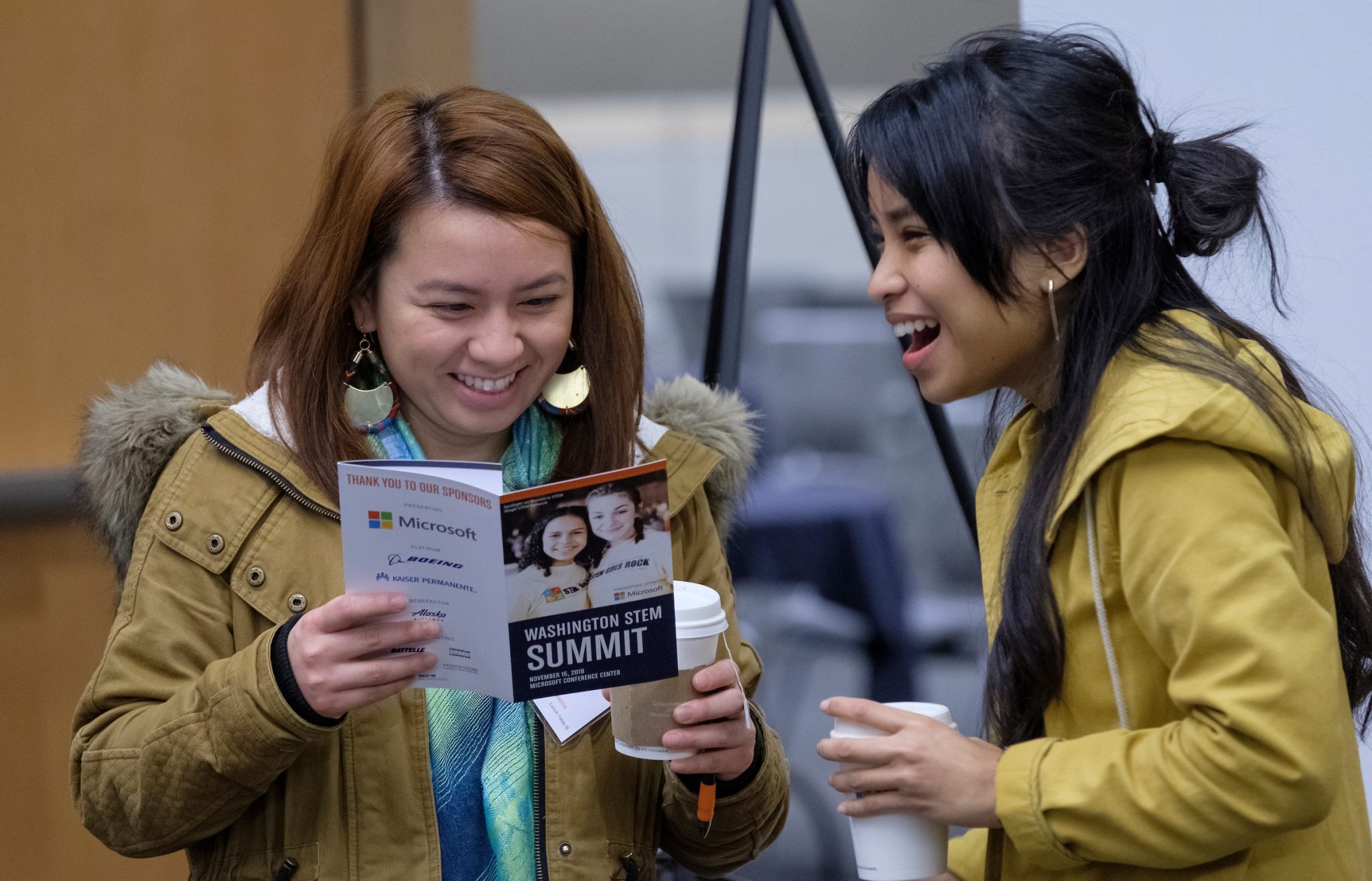 WHEN: FRIDAY, NOVEMBER 18, 2022
We look forward to seeing you in-person at the Microsoft Conference Center in Redmond, WA on Friday, November 18, 2022 at our Summit Luncheon. This year our annual STEM Summit will look and feel a little different than it has in the past.
We have shifted our program from an all-day Summit to an extended lunch program and networking opportunity where you will get a chance to meet and hear directly from our Executive Team. We plan to share our goals and policy priorities for the 2023 legislative session. We are also excited to honor Washington STEM's Rising Star Awardees, where we will be acknowledging 11 high school-aged young women who have used STEM to explore career pathways, support their education, and engage their community.
We are grateful for Microsoft's longstanding partnership and the ability to bring key stakeholders together to meet in-person. We will meet with our regional STEM Networks, community and education leaders, and agency partners prior to coming together for the Summit Luncheon (11:30am – 1:30pm, Friday, November 18, 2022).

Attendance at the Summit Luncheon is by invitation only. For more information, please contact Megan Nadan.
Please contact Matt Cronin for Sponsorship opportunities.