Washington STEM Rising Star Awards
The Washington STEM Rising Star Awards highlight girls who will become the next generation of STEM leaders. Their accomplishments are inspirational for the people who nominated them, and we hope they will inspire all girls to reach for the stars and embrace STEM!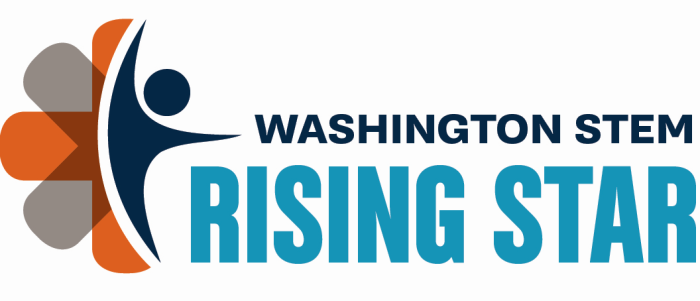 Coming Soon! 2022 Award Winners
We will announce the 2022 Washington STEM Rising Star award winners soon. Check back to meet some amazing young women who are leveraging STEM to help themselves and their communities!
For a complete list of last year's awardees, visit the 2021 Rising Star landing page.
About the Awards
Washington STEM believes every girl should have access to, and feel empowered to take advantage of, the transformational opportunities STEM has to offer. The Washington STEM Rising Star Awards highlight young women doing just that!
The awards honor girls who embrace STEM education and who explore STEM in ways that will support their education, career, personal development, and the development and needs of others. This annual statewide effort acknowledges one student, nominated by a wide array of education, community, and business leaders, from each of the 11 Washington STEM Network partners/regions.
In addition to being honored as their regional Washington STEM Rising Star, online and in the media, awardees receive a $500 stipend, some cool STEM goodies, and personal development/mentorship opportunities.
We are not accepting nominations at this time. For future awards, please contact your local Washington STEM Network partner for information about the nomination process in your area.
Rising Star Awardees:
Participate in STEM activities in or outside of the classroom (robotics, 4-H/ag science club, computer science group, etc.)
Develop or create STEM projects in or outside of the classroom (website development, business ventures, STEM related art, etc.)
Use STEM as a means of service to their community and/or family (tutoring, volunteering with a STEM-based community program, etc.)
Have a general passion for learning and exploring topics in STEM (exhibits infectious enthusiasm for STEM activities and/or topics)
Excel academically, particularly in STEM-focused subjects (exceptional grades or evaluations in a STEM course/class or overall)