Meet Tiah Thompson – Associate Director at Accenture's Technology Consulting Business and Notable Woman in STEM
Tiah Thompson is an Associate Director for Accenture's Technology Consulting business. Working with teams across the globe, Tiah helps companies transform the way they do business by using new IT frameworks, processes, tools, operating models, and business models.
This month, we were fortunate to (virtually) interview Tiah Thompson, Associate Director at Accenture's Technology Consulting Business, to learn more about her career path and work as a corporate technology consultant. Read on to learn more about her career path.
Would you please introduce yourself and explain to us what you do?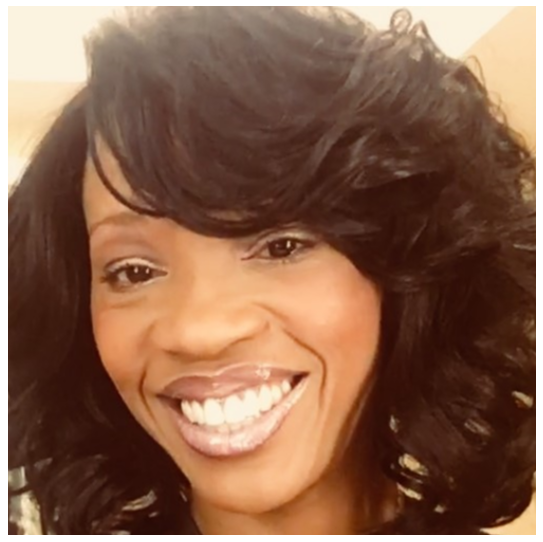 My name is Tiah Thompson. I am an Associate Director in Accenture's Technology Consulting business. My focus is helping companies use new Information Technology Solutions, including business strategies, operating models, processes, frameworks, and tools.
I am a passionate collaborator who helps clients find the places where business and technology can work together to increase productivity, provide better customer service, and use data to create better ways to do business. Most importantly, I enjoy working with people and helping them realize the "ART OF THE POSSIBLE".
What was your education and/or career path? How did you get where you are now?
I earned my BS at Fisk University and my MBA at Ohio University. Fisk is a private historically black university (HBCU) founded in 1866 in Nashville, Tennessee. In 1930, Fisk was the first African American institution to gain accreditation by the Southern Association of Colleges and Schools (SACS). Attending an HBCU was one of the best experiences of my life —the people, culture, history and seeing for the first time an abundance of highly educated individuals who look like me and want to make a difference.
I have four simple rules that have brought me to where I am today:
For me, Family and Faith come first.
Hard Work & Determination are necessary – there is no other way.
Build relationships and network with everyone. Life can take a village and we need to network on all levels, whether as mentee, mentor, or sponsor.
Believe in YOURSELF and don't let your fear of what could happen make nothing happen.
What/who were some of your most important influences that guided you to STEM?
I was deeply inspired and influenced by Erica Thompson, who happens to be my one and only sibling, a friend, a visionary, a physicist, and a supporter for my entire life. She has earned over 30 patents and her research (which involves fiber optics, lasers, and the physics of light) at both Hampton University and California institute of Technology got me interested in STEM.
What is your favorite part of your job?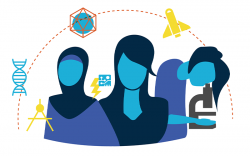 MY TEAM(s) are my favorite part of my job! – Our people are our #1 assets. Hands DOWN. I believe that at least 1 of your top 3 leadership essentials should be to showcase a truly human trait. I care deeply for all our people and try to help them achieve their aspirations professionally and personally.
I do this by being open, honest, direct, and timely – without being intimidating. I deal with people, problems, and situations head-on. I have an open-door policy offering a safe environment. I make my area a learning environment rather than a disciplinary one. I coach rather than boss. Most importantly, I focus on healthy behaviors. This has increased trust, respect, and engagement within my team. I really try to recognize their work and to express my personal thanks.
What do you consider your biggest achievement in STEM?
My biggest achievement is that I just successfully completed my 23rd year at one of the world's best companies. We work with clients, people, and communities across the globe to make a world of difference. We get to use technology and human ingenuity to help our clients. With this achievement I have developed an approach to leadership, management, and execution that enables me to do my job, be a part of a continuous learning culture, and create an inclusive and diverse work environment that helps others develop into the best leaders they can be.
What unique qualities do you think girls and women bring to STEM?
A belief in oneself
A willingness to take the path less traveled, which many times leads to innovation
An armor of resilience to help in achieving one's goals
An entrepreneurial spirit—building future opportunities and possibilities for a greater world
A willingness to question the status quo
Not being afraid to ask for help (there is power in networking!)
How do you see science, technology, engineering, and/or math working together in your current job?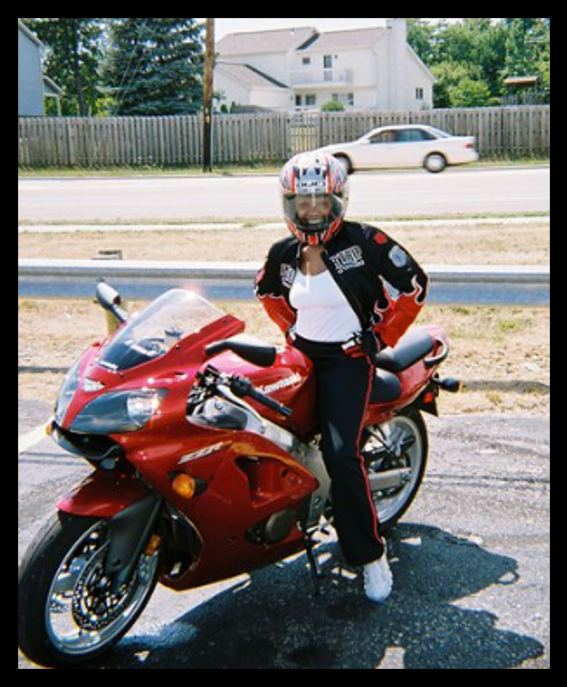 It's the moment of truth: technology has sustained us through the pandemic and now continues to redefine how we work, live, and interact. Technology allows my teams to combine tools, processes, and people to enable clients to solve difficult problems.
What would you like to say to young women thinking about beginning a career in STEM?
DO IT! Recognize and embrace your uniqueness…Being a Black woman, being a woman in general, on a team of all men, means that you are going to have a unique voice. It's important to embrace that and use your power. This is your opportunity to break the rules; to breathe and provide the world with your gift of the possible. Let no one stand in your way. Believe in yourself and your path forward. You will run into challenges and obstacles, and others may say "you have no idea of what you're doing" – Just remember this is your journey and you own the design and rewards.
Can you share a fun fact about yourself?
I love to ride motorcycles. There is something very peaceful about taking full power of the road ahead of you.