Katie Larios – 2023 Snohomish Region Rising Star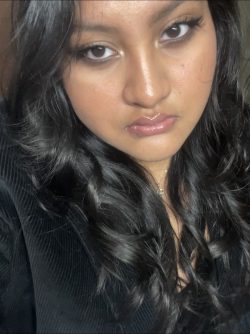 Katie Larios
12th grade
Mountlake Terrace High School
Lynwood, WA

Katie Larios brings spirit and perseverance to her computer science courses as well as her school's Feminism Club and Latino Student Union. She is a champion for other young women of color in STEM.





All about Katie
When you were five years old, what did you want to be when you grew up?
Honestly, I barely remember anything from when I was five years old, but I was really interested in sea life, so I probably wanted to be a marine biologist. Specifically, I was really interested in sharks.
What was the coolest in-class STEM experience you've had in middle school or high school?
Back in middle school, I got to make a car that runs on carbon dioxide – I got to design it, carve it, and paint it all by myself. It actually did pretty good, distance-wise.
Who is your STEM role model?
One of my favorite movies of all time is Hidden Figures, which is actually about Katherine Johnson, Dorothy Vaughan, and Mary Jackson, three amazing, talented, insanely smart women who worked behind the scenes at NASA when we launched the first American to space. Just seeing those three women work so hard despite having so many odds against them is just super inspiring.
Finding her place in STEM
Like many students, Katie didn't always feel welcome or supported in her STEM classes. In this video, she talks how changing schools helped her find confidence and support other students in STEM.
From Katie's Nomination Statement
"Katie works hard to achieve in STEM and looks back to see who she can pull up with her."
"I came to know Katie when she signed up for AP Computer Science Principles. When she started the class, she had never tried programming. She never gave up, and her perseverance led to success in my class as well as the AP exam. Now I have her in AP Computer Science A, and as officer in the feminism club and the Latino Student Union. She is one of the greatest advocates for new women of color in STEM […] I have heard anecdotally from many young women who have signed up for my computer science classes." —Brandon Owings, AP Computer Science Teacher, Mountlake Terrace High School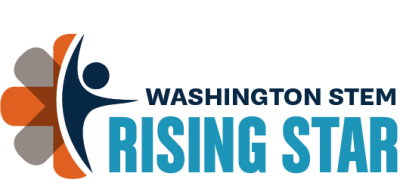 The Washington STEM Rising Star Awards encourage girls to embrace STEM education and to explore the use of STEM in ways that will support their education, career, and personal development and the development and needs of others.
Meet all of the 2023 Washington STEM Rising Stars!