Harmony Grace – 2022 King County Region Rising Star
WASHINGTON STEM RISING STAR AWARDS: PRESENTED BY KAISER PERMANENTE
Celebrating Washington's Next Generation of STEM Leaders
Harmony, a student at Tyee High School in SeaTac, WA, was selected for her participation in Techbridge Girls and her initiative in creating new STEM opportunities for her peers.
Harmony Grace
Grade 12, Tyee High School
SeaTac, WA
King County Region
2022 Washington STEM Rising Star
Meet Harmony
What are your plans after high school?
After high school, I plan to study engineering. More specifically, I want to major in human-centered design and engineering. I've been curious about people and how they interact with technology. I want to learn about how technology can help people and what makes tech a great resource for people and our world. After receiving my bachelor's degree, I want to make my way into becoming a UX designer.
What do you like best about STEM?
STEM, for me, is all about creativity and using that creativity to come up with a new or enhanced way to solve a problem in our world. Innovators and STEM leaders are needed so that we can come up with a new way to solve a problem, so that we can create a better environment one step at a time.
What advice would you give your 5-year-old self?
The advice I would give my 5-year-old self is to explore your curiosities. Ever since I was young, I was always curious about why people think the way they do and why things worked the way they did. My younger self was filled with many questions, but even so, I didn't raise my hand to ask those questions – I was scared of asking them. Which is why I would give myself another piece of advice: be courageous.
Videos
To learn a little more about this year's Rising Stars, we asked our awardees some fun questions. Check out these videos to hear Harmony's responses.
What's my STEM superpower?
Why is STEM important to me?
Nominated by her teacher
"[Harmony] seeks out STEM opportunities outside of school…She also seeks to uplift and inspire others around her."
"I was her 9th grade biology teacher. I was also the advisor for an afterschool club that Harmony participated in called Techbridge Girls which was run in conjunction with a local non-profit. She would have continued to participate in the program if Techbridge had not closed their Seattle offices.
Harmony has a passion and aptitude for STEM. She seeks out STEM opportunities outside of school, evidenced by her participation in Techbridge Girls for several years throughout middle and high school (when they were operating in our district). She also seeks to uplift and inspire others around her. For example, 2 weeks ago she approached me to ask for support with creating a Girls Who Code afterschool program at our school since we no longer offer any STEM programming. She was interested in supporting other students in doing this program and helping to ensure that there are opportunities to engage in STEM beyond school hours." -Satprit Kaur, teacher at Tyee High School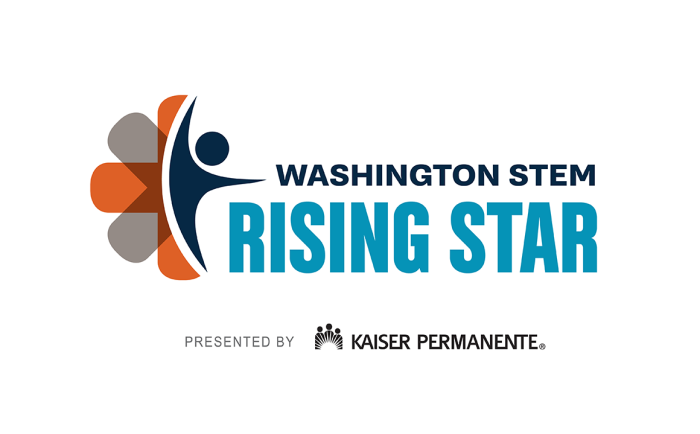 The Washington STEM Rising Star Awards, presented by Kaiser Permanente, encourage girls to embrace STEM education and to explore the use of STEM in ways that will support their education, career, and personal development and the development and needs of others.
Meet all of the 2022 Washington STEM Rising Stars on our website!