A Tribute to Martha Feldman
Martha Feldman (February 20, 1945 ~ June 10, 2020) was a shining example of "Notable Women in STEM." As a businesswoman, educator, and engineer, she forged new STEM pathways for women across the state.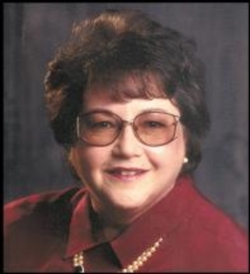 The Notable Women in STEM Project showcases the wide variety of STEM careers and pathways in Washington. As part of this project, Washington STEM regularly interviews women working in STEM careers, telling their stories, and highlighting the diverse range of talent, creativity, and possibility in STEM. Their profiles and stories serve as inspiration for students across the state and remind us all that women are a vital part of STEM.
One of Redmond, Washington's shining examples of "Notable Women in STEM" was Martha Feldman. She was the Founder and President of Drug & Device Development Corporation, a consulting business which specialized in medical research and support. She was also an Affiliated Associate Professor of Bioengineering in the Masters of Medical Engineering Program at the University of Washington and helped found the Organization of Regulatory and Clinical Associates (ORCA), a regional group for regulatory, quality, and clinical professionals.
Martha was an early advocate for women in technology, particularly in her consulting work, which helped small companies navigate the FDA approval process for new drugs and medical devices. In her work at the University of Washington, she enjoyed teaching and mentoring women in biomedical engineering and STEM specialties. In the words of her family, Martha was "a pioneering woman who owned her own company and worked in sectors not traditionally hospitable to women… a STEM leader."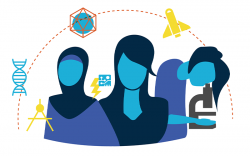 In her spare time, Martha was an aviator, a self-proclaimed "Trekkie," and an avid traveler. Her adventurous spirit helped her to embrace all that the world had to offer, including the tremendous opportunities of her chosen field, biomedical engineering—a STEM path not widely taken by women when Martha began her career. Through her mentorship and leadership, many other women also pursued that career path, opening new STEM opportunities to the thousands of other women following in her footsteps.
Martha Feldman passed away in 2020 after a fight with COVID-19 and we never had the pleasure of interviewing her. But even after her death, Martha continued to empower women to pursue STEM education through her estate's loving contribution to Washington STEM. Her generosity and kindness will continue to make a big difference for students across the state.
Washington STEM is honored to be part of Martha's legacy.