PRESS RELEASE: WASHINGTON STEM ANNOUNCES LEGISLATORS OF THE YEAR
After a statewide nomination process, Washington STEM is pleased to announce that the 2019 Legislator of Year award will be given to Representative Vandana Slatter (LD 48) and Representative Mike Steele (LD 12).
Contact:
Danny Gross
Communications and Digital Media Manager, Washington STEM
danny@washingtonstem.org
206-658-4335
FOR IMMEDIATE RELEASE
January 27, 2020– After a statewide nomination process, Washington STEM is pleased to announce that the 2019 Legislator of Year award is being given to Representative Vandana Slatter (LD 48) and Representative Mike Steele (LD 12).
Washington STEM's Legislator of the Year Award is presented annually to members of the State Legislature who have demonstrated extraordinary leadership in advancing legislation and policies that promote excellence, innovation, and equity in science, technology, engineering, and math education for all Washington students, especially those furthest from opportunity. To be considered for the award, legislators must demonstrate an awareness and interest of equity in STEM education in their respective communities, actively engage in Washington STEM's two focus areas- Career Pathways and Early STEM, and advocate for improved policies and practices as they relate to STEM education.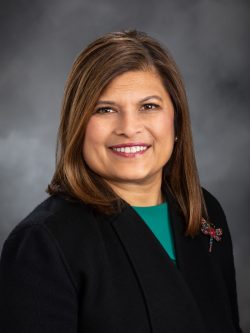 Representative Vandana Slatter represents the 48th Legislative District, which includes parts of Bellevue, Redmond, Kirkland and all of Clyde Hill, Medina, Yarrow Point, and Hunts Point. She currently serves on three House committees: College & Workforce Development; Innovation, Technology & Economic Development; and Transportation. She is also the founder and Co-chair of the Science, Technology and Innovation Caucus, and serves on the Future of Work Task Force, the Electric Airplane Working Group, and the Sustainable Aviation Biofuels Work Group. Rep. Slatter was a primary sponsor of the Career Connect Washington legislation during the 2019 session, which has the goal of 100% of Washington students participating in Career Exploration and Career Preparation activities, and 60% of all students participating in a Career Launch program by 2030. Rep. Slatter is also a leader within the Members of Color Caucus.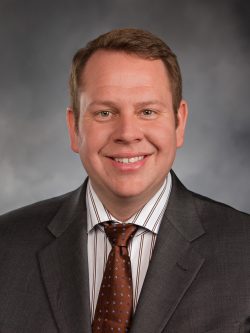 Representative Mike Steele represents the 12th District, which includes all of Chelan and Douglas counties and parts of Grant and Okanogan counties. He has been a committed legislative partner with the Apple STEM Network for the last five years. Rep. Steele is passionate about education, early childhood learning, career connected learning and STEM, and family-wage career pathways. Last year, he was the primary sponsor for house bill 2SHB 1424, which empowers students to use career and technical education courses, and career preparation work, to fulfill high school graduation requirements. Rep. Steele currently serves on three House committees: Education, Appropriations, and Capital Budget. He is deeply committed to making responsible policy that serves students in rural areas as well as those in more metropolitan areas of the state.
Washington STEM will be hosting a Legislative Reception on January 28 from 5:30 pm-7:00 pm at the WET Science Center in Olympia to thank these two legislators for their partnership in the 2019 Legislative session. The reception will include business, education, and community members from across the state.
***
About Washington STEM
Washington STEM is a statewide, independent nonprofit organization headquartered in Seattle, WA. Launched in 2011 and founded on the principles of equity, partnership, and sustainability, we seek smart, scalable solutions that lead to opportunities for those students most underserved and underrepresented in STEM fields.  We believe that through a high-quality STEM education, Washington students will become the leaders, critical thinkers, and creators that will tackle the biggest challenges facing our state, nation, and the world.
The organization's statewide STEM Networks  bring educators, business leaders, STEM professionals, and community leaders together to connect students with STEM career opportunities in their communities. STEM Networks bring real-world STEM learning experiences to students where they live so every student has the skills that are increasing in demand in the state.