Washington STEM Summit 2021
The 10th annual Washington STEM Summit will again be a virtual affair! We're digitally bringing together education, business, and community leaders to tackle some of the biggest STEM education issues in our state.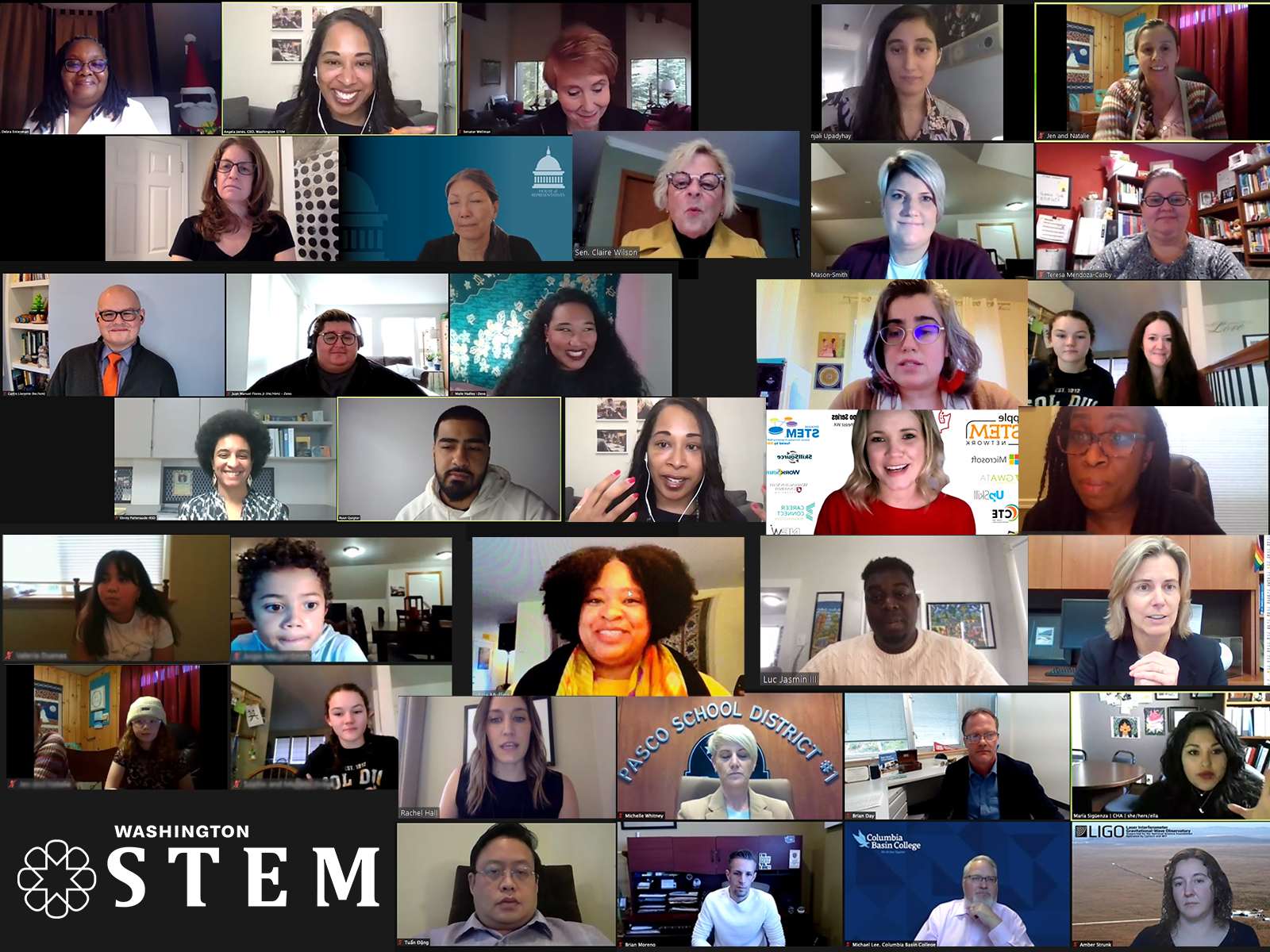 WHEN: November 17-18, 2021
WHERE: Online
The 1oth annual Washington STEM Summit will digitally bring together 250+ business, education, and community leaders who are motivated and equipped to support our mission to leverage STEM for social change, remove barriers to credential attainment, and create pathways to long-term economic security for systemically underserved students.
Our STEM Summit is a two-day, invite-only event that will include remarks from our CEO, Angela Jones, J.D., and include engaging breakout sessions focused on our two program areas: Early Learning and Career Pathways.
Attendance at the Washington STEM Summit is by invitation only.
For more information, please contact Megan Nadan.

Please contact Matt Cronin for Sponsorship opportunities.