Sparking Inspiration for Future Success – Career Connect Washington Initiative Creates STEM Career Pathways
Susan Mullaney, President of Kaiser Permanente Washington and Washington STEM board member, shares her thoughts on what it takes to make sure that every student in Washington has the STEM skills and knowledge to take advantage of the economic opportunity in our state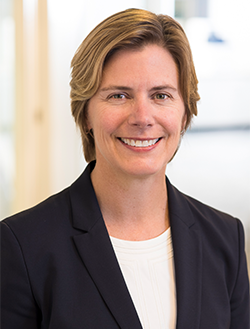 Imagine an infrastructure in our state that creates sustainable pathways between education and workforce development, especially in the fields of Science, Technology, Engineering, and Math (STEM). As part of the Career Connect Washington Task Force, I joined other leaders on a learning trip to Switzerland where we saw the great potential this approach has in increasing access to STEM learning and equity in preparing students for the jobs of tomorrow.  We saw what's possible with an investment and a systemic shift; it's time to invest now in making improvements here.
Our communities depend on STEM-related fields. Ensuring a consistent pipeline of students interested in pursuing STEM jobs is critical. We believe that early exposure to STEM is impactful for school-aged children. At a time when our state needs more than 94,000health care professionals over the next 3 years, we need more students to pursue health care related careers. We need a sustainable plan to inspire and excite young people. And, we must ensure an equitable pathway into these high-demand, high-impact jobs.
Currently, thousands of Washington students are on track to graduate high school unprepared for these jobs and are often unaware STEM jobs even exist. In the next five years, an estimated 225,465 jobs that earn a family-sustaining wage will require credentials that many of our Washingtonian students are not on track to earn.
In health care, we need lab technicians and medical assistants who can earn certification in a year or two, nurses who need four-year degrees, doctors who need to complete medical school and years of specialized training. Yet, we are educating fewer than 18,000 Washington students every year to meet the medical needs of our quickly growing population. The gap is wide and must be addressed.
That's why Kaiser Permanente, SEIU Healthcare 1199NW, and other union partners collaborated to create the Medical Assistant Apprenticeship Program. The program will launch this fall and is the first major outcome of the Career Connect Washington initiative in 2019. The model will make the pathway more accessible to students from underrepresented communities and will guide apprentices straight into high-demand jobs.
The apprenticeship connects to a new regional Health and Medical Services Pathway, spearheaded by King County employers, Seattle Public Schools, and Seattle colleges. Students will start learning about health care careers in middle school, earn college credit in high school, and more quickly complete a health care apprenticeship or other credential. Most importantly, it will increase access to equitable health care by increasing access to these professional, living wage jobs. But right now, this program is only in one county — we need students in every county across Washington to have similar opportunities.
Kaiser Permanente and Washington STEM are backing the Career Connected Learning legislation (Senate Bill 5327), which would bring students life-changing career exposure and preparation statewide. The bill includes pivotal funding for regional networks to develop data-driven and scalable STEM programs that expose youth to careers and provide equitable pathways to jobs and economic opportunity.
Regional STEM networks are already launching new technology apprenticeships in Bremerton, exposing every 7thgrader in Skagit County to local STEM careers, integrating computer science curriculum into Eastern Washington's agriculture industry, providing virtual manufacturing internships to rural students in Southwest Washington, and more.
The careers and innovations of tomorrow will serve as inspiration for the students of today. State lawmakers should build the workforce we need by passing and funding the Career Connect Washington initiative.
Nothing is more meaningful than careers born of out of a youthful spark of inspiration. When we engage more students from our diverse communities and share the deep impact of science and medical jobs, we support their future and ensure sustainability within the communities we serve.