Natalie Vazquez – 2023 Apple Region Rising Star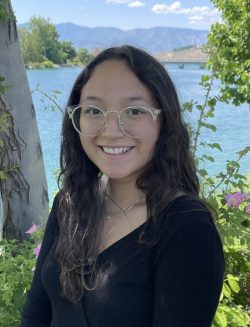 Natalie Vazquez
12th grade
Chelan High School
Chelan, WA

Natalie Vazquez brings strong leadership skills and a passion for public health to all that she does — whether she's running her school's Med Club or shadowing local doctors and dentists.





Get to know Natalie
What was a fun or inspiring early learning experience you had?
The summer before kindergarten, I was able to go on a life-changing trip to southern Mexico to visit some of my family. I was able to learn a lot about the nature around southern Mexico. Visiting small pueblos really showed me how small communities live together – they live off the land. That still sits with me today.
If you could teach a class on anything STEM-related, what would it be?
I would teach a class in public health. I think it's important for any community to know about health hazards and anything in the community that can provide a more healthy lifestyle – I think it's a basic right that everyone should understand and have access to.
If you had unlimited money, time, and resources, what STEM-related project would you take on?
I would focus on the Latino community, specifically small pueblos in Mexico. I would set up these small clinics where I would provide checkups for residents so they can receive vaccines, procedures, and medications.
Passion for public health
Natalie talks career aspirations, shadowing doctors and dentists, and what sparked her interest in public health.
From Natalie's Nomination Statement
"Natalie has been excited about STEM classes since grade 9. She's taken all of our most difficult offerings from AP Physics to Geology 101 to Calculus, as well as seeking all kinds of opportunities to engage with STEM in and out of the classroom. In classes, she is a leader and a top performer, mastering the material through perseverance and hard work.
"She's kind, thoughtful, calm, and smart as a whip!"
She is the current Vice President of the Chelan Med Club, as well as already being elected leader and president of next year's Med Club. In this role, she helps to plan and direct activities for the more than 50 active Med Club members at the school. As part of the club, Natalie leads a group of students from the high school to engage in a monthly STEM training with our elementary grade 5 classrooms in partnership with Columbia Valley Community Health resident physicians. Their activities include dissections; learning about the eye, […] heart, and blood flow, and engaging activities for the students to practice what they have learned. Additionally, she has secured a job shadowing opportunity twice weekly with Columbia Valley Community Health where she goes to the facility and works directly with physicians there. […] She is also lining up Lifeline Ambulance shadowing to better understand the healthcare needs and services in our community.
Natalie is one of 10 children in her family. She works hard to make money in the summer to make things easier on her immigrant parents. She holds herself accountable for her involvement, achievement, and positive leadership capabilities. She's kind, thoughtful, calm, and smart as a whip!" —April Slagle, Science Teacher, Chelan High School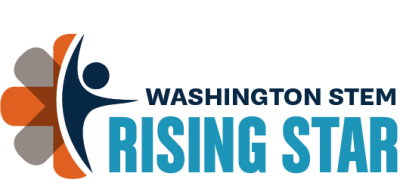 The Washington STEM Rising Star Awards encourage girls to embrace STEM education and to explore the use of STEM in ways that will support their education, career, and personal development and the development and needs of others.
Meet all of the 2023 Washington STEM Rising Stars!