Meet Jennifer Daquiz Hare – Banker, Corporate Executive, and Notable Woman in STEM
Jennifer Daquiz Hare is Head of Corporate & Institutional Banking for Washington at PNC Bank. Leading a team of bankers, Jennifer works with a wide range of companies to lend capital and provide financial guidance to businesses across the state.
We recently sat down (virtually) with Jennifer Daquiz Hare, Head of Corporate & Institutional Banking for Washington at PNC Bank, to learn more about her career path and work as a banker and corporate executive. Read on to learn more about her career path.
Can you explain to us what you do?
Today, I am the Head of Corporate & Institutional Banking for Washington at PNC Bank. I work with a team of bankers and together we lend capital to local companies to help them build the next plant or to fund day-to-day operations. We also get to go behind the scenes and help them think about how to operate their business so that they can get paid quickly and pay their employees and business partners timely. As these companies grow, we can play a small part in helping them do amazing things.
We often hear that banking is boring and no one goes to school aspiring to be a banker. I've never had that experience – it's an interesting, challenging profession that offers exciting opportunities to grow professionally and personally. Chances are the coffee you enjoyed this morning, the software your computer is running, the video game you played last night, or even the last airline you flew on (when we once could fly so freely) and the last place you bought something online – those fundamental necessities that make your day – all originated in our great state. Washington is a place steeped in a long tradition of innovation and entrepreneurship. It's a place where new ideas become global icons. Companies like Starbucks, Boeing, Microsoft, Nordstrom, Costco and Amazon have not only become highly revered brands, but they have changed the very face of the traditional industries they are serving. I have the privilege of working with these companies and helping them grow and achieve the next best innovation. That excites me.
What was your education and/or career path? How did you get where you are now?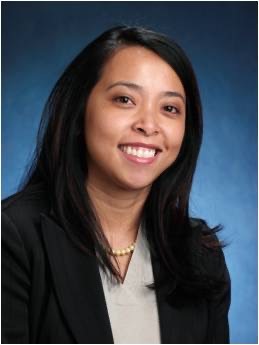 I grew up traveling all over the world but when my father asked the family where we would like to eventually settle, all four kids and mom unanimously voted to come back to Seattle. I went to Denny Middle School and Rainier Beach High School in Seattle. I attended the University of Washington and finished with a degree in Political Science. I thought I would go to law school and work for a judge. I also worked part-time at a local bank while I was in college and found that I really liked working with people and helping them with their finances. So, instead of attending law school after I graduated, I accepted a full-time role to work in Corporate Banking at that very bank. I learned a lot! In that role, I learned how wireless telephone companies are created, how reliant they are on a good banker who can help them think about what's around the corner and how to get their company to the next stage of growth.
Around that time, I had been in banking for almost 10 years. I began to consider that perhaps it was time to learn about other industries. I also realized that, in order to help them think about how best to fund their businesses for today and the future, I could be more helpful if I went back to school and took finance classes. The bank supported me by allowing me to go back to school for my MBA while I worked full time. It was certainly challenging to balance homework, tests and a full-time career but I learned so much! I also met several classmates that worked in different industries outside banking, which allowed me to expand my appreciation for other types of businesses.
After I finished my MBA, I was offered an opportunity to use my unique finance background in banking and experience working with wireless telecommunication companies to help a growing telecom provider expand. I left banking for the next few years and served in growing leadership positions within the telecom and technology industries working for wonderful Washington companies like AT&T Wireless and Microsoft.
Ultimately, I found that I really enjoyed working with entrepreneurs and business leaders because every day presents a whole new conversation. I found my way back to where I started my career – Banking! In my role, I get to work with all kinds of companies and leaders. We discuss exciting ways to grow their businesses and I can be a part of how they change the way consumers live their day-to-day lives.
What/who were some of your most important influences that guided you to STEM?
My mother is the most important influence that guided me to STEM. Growing up, I didn't really like math because I didn't think I could do it. I used to try to get her to do my math homework because I didn't feel confident in my answers. She was on to me! She would find creative ways to incorporate math into our daily chores and activities and later say, "Look at that! For someone that doesn't like math, you sure have it figured out." Through her creativity, I picked up math with more confidence and found that I actually enjoyed applying math to daily life without knowing it was Math!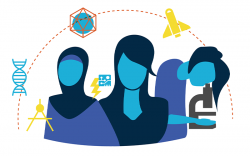 What is your favorite part of your job?
I love watching entrepreneurs and business leaders take their companies to the next level and achieve big things. It's amazing to witness an idea flourish into something that changes the way people live. Knowing that I had a hand in a small way (behind the scenes) is the best part of my job.
What do you consider your biggest achievement in STEM?
Besides having the privilege of serving on the board as director and finance committee chair of Washington STEM, I am really pleased to work for an organization like PNC Bank that values diversity, equity and inclusion. As the Corporate Banking market leader for Washington, I have the unique opportunity to create an environment that fosters various leadership styles. We cultivate a culture that endeavors to create platforms and partnerships that thoughtfully address equity in all forms. I get to incorporate diversity into standard business practices. Like many modern businesses, we still have much work to do but am inspired by the steps toward progress.
Are there any stereotypes about women in STEM you'd like to personally dispel?
There are certainly many stereotypes about women in STEM. Growing up, I was encouraged to follow all my interests – most times it included classes or activities that only the boys took. I was often the only girl in class. Later in my career, there weren't a lot of women in management, so I often found myself as the lone female (and person of color) in the room. Today, I am still sometimes the only female in the meeting, but STEM is really for everyone! I learned that if you do the work and know the material, it doesn't matter what gender you are, you bring value in sharing your ideas. Everyone benefits from diversity of thought and the best solutions are achieved when we bring everyone into the conversation.
What unique qualities do you think girls and women bring to STEM?
Girls/Women are collaborative by nature. They gravitate to finding a common thread and tend to be open to exploring new concepts for the good of the group. They tend to welcome diversity of thought and that brings solid conversation when we are trying to problem solve. Studies continue to show that having girls/women on the team brings the best success to organizations.
How do you see science, technology, engineering, and/or math working together in your current job?
I work with companies that sit squarely in science, technology, engineering and math. Washington is steeped in world class innovative companies that use STEM. I use my background in math to help advise these companies on how to grow and achieve their best. I manage a team of bankers that also rely on STEM, and they have told me that, like me, there were a lot of different pathways that presented them with options as they grew their careers.
What would you like to say to young women thinking about beginning a career in STEM?
Don't let anyone discourage you from your interests! It can be daunting to be the only girl or woman in class or the boardroom, but your ideas can be brilliant and sharing them only makes everyone around you better! If we welcome young women into STEM careers, there will come a day when we have a balanced representation in STEM. Seek organizations that encourage diversity of thought and support your personal growth and interest. Use your voice! Be confident about your ideas and share them.
What do you think is unique about Washington and the STEM careers in our state?
In a constantly changing world, Washington's long traditions of inventiveness and ingenuity illuminate what it means to be a place of innovation. Washington is steeped in STEM careers by virtue of our industrial landscape. It's the perfect place to pursue this work because Washington companies are thoughtfully creating career pathways for students to start their STEM careers.
Can you share a fun fact about yourself?
I am a huge foodie. Having traveled so much throughout my life, I love to try new cuisines from around the world. After trying a new dish, you will often find me trying to replicate something I just tried in the kitchen. My husband will tell you this is both a blessing and a curse!