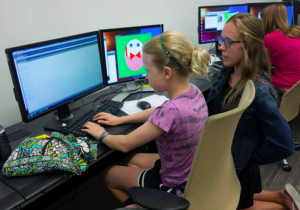 "Do you consider computer science more of an art or a science?" Seventeen-year-old me was taken aback by this question asked by one of my interviewers at Microsoft. My internal reaction was 'of course it's a science! I'm not an artsy person, I'm an engineer – my mind only thinks in numbers and patterns.' It wasn't until I gained experience working in industry that I finally understood what he meant. What makes computer science especially exciting to me now is that it is just as much an art as it is a science. In my experiences working at Microsoft, Google, Facebook, and my own personal projects, I've constantly pushed myself to new creative boundaries. It's not just about coming up with the best algorithm and hashing out the code; it's also about addressing the actual problem, target users, use cases, and making decisions based on trade-offs in code architecture, speed vs quality, and improving existing components vs adding new features. The huge creative outlet is what makes this such an exciting industry and keeps me passionate and tenacious in my work.
Today we have an abundance of information that can help us solve virtually any problem we put our minds to, but there is too much work to do for the amount of people working on the solutions. There are many who have the potential and work ethic to solve these problems, but they simply haven't been exposed to this industry yet or don't have the support to help them achieve their ambitions. This could have been me as well. My family emigrated from Poland when I was little, and my parents started a flooring business in the Seattle area. Growing up I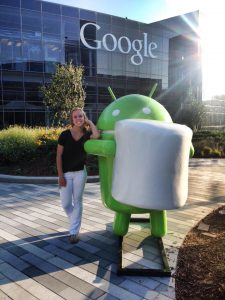 witnessed my parents working long hours in a very laborious job, but as small business owners in an unstable economy they often had trouble making ends meet. When I took my first Java class I knew I wanted to work as hard as my parents, but I didn't know how I was going to meet anyone in the world of tech who would show me the ropes. My AP Computer Science teacher, Sam Procopio, ended up being the best educator I've had because of his constant efforts to get us excited about a potential career in this field. He encouraged us to take advantage of opportunities such as high school internships, programming competitions, conferences for women in STEM, summer computer science programs, and scholarships geared towards engineering-minded students like us. His efforts to get us in touch with professionals and experiences in this industry was what eventually sold me on pursuing a computer science & engineering (CSE) major. I know that if other schools took part in similar programs to introduce students to professionals in this field, there would be many more women and men who would be pursuing a similar career path as they enter university. Today there are a multitude of programs already addressing this issue, but I can't stress enough how important it is for industry professionals to take time to inspire the next generation, because it completely changed my life.
Entering university with a clear vision of what I wanted to work really hard for, I was fortunate enough to have organizations to help get me there, such as the Washington State Opportunity Scholarship, the NASA Space Grant Consortium, and scholarships from Google and the UW CSE program. These have not only been a huge financial blessing, allowing me to focus on my growth in computer science without having to worry about funding my education, but they also introduced me to a wider network of industry professionals who have inspired me to tackle more challenges.
In 2014 I had the privilege of being a student speaker at the Washington STEM Summit at Microsoft, and a couple weeks ago I was invited back to come speak at the Computer Science Celebration at Google Kirkland. It was so inspiring to see how much action people are taking to address many of the issues brought up at the last event I spoke at in 2014. Even though there are so many new programs geared at inspiring, guiding, and supporting students from elementary school through college to apply their talents towards a career in STEM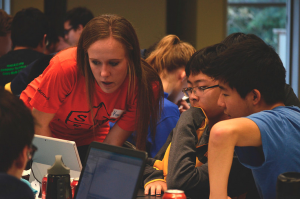 , there is still a lot of work to be done. It was so helpful to meet some new faces and reconnect with individuals in Washington STEM, exchange insights and ideas, and acknowledge how far these programs have already come in just the past few years. However, our job isn't done quite yet, and I have a lot of hope and confidence in all the progress to come.