Career Connect Washington Coalitions Boost Student Career Experiences
For the past year, 12 regional teams of business, education, labor, and workforce development partners have joined together to develop and expand opportunities for Washington youth to take part in career connected learning, including internships, apprenticeships, mentoring, and career planning.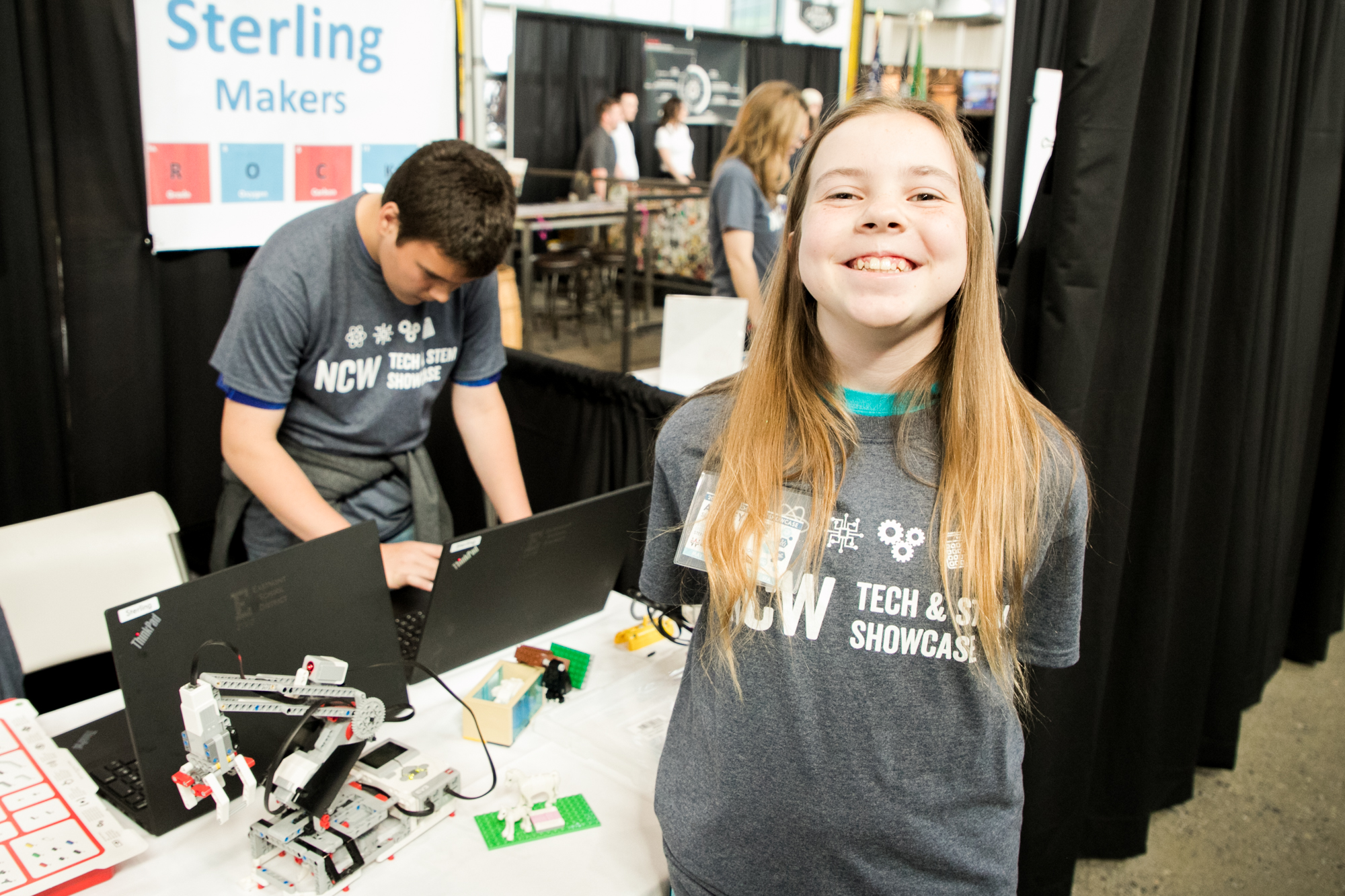 Each team has engaged in strategic conversations and collaborations to incorporate career connected learning into the busy lives of young people and offer support for employer-supported internships and apprenticeships, and these efforts are paying off.
To date, 1,362 youth have created employer internships, combined with career planning and adult mentorship. Additionally, 97 youth and young adults are earning wages and journey-level credentials in apprenticeships in marine manufacturing, healthcare, construction trades, and other industries.
A few highlights from each program:
Career Connect North Central Washington, supported by SkillSource and the Apple STEM Network, is building career opportunities for students to explore careers in advanced manufacturing. Seven youths attended thirty hours of instruction on welding, metalworking, and industrial safety at Columbia Basin Technical Center. They shared their experiences and displayed samples of their metalwork to community business and workforce leaders; one youth was offered an internship with a local manufacturer as a result.
Career Connect South Central Washington, led by South Central Workforce Development Council and the South Central STEM Network, has partnered with the Northwest Community Action Center to support student experiences in career connected learning across the region. They're also meeting with employers across the region to discuss the opportunity apprenticeships can bring for students and business alike.
In the summer, Career Connect SW Washington, supported by Workforce Southwest and SW WA STEM Network, partnered with Boys and Girls Club of SW Washington for a pilot internship program for 11 youth that included job preparation workshops and a 90-hour internship supported by Partners in Careers and Career Academy.
Through Career Connect King County, supported by the Seattle Foundation andWorkforce Development Council of Seattle/King County, the Washington Association for Community Health has enrolled participants in their medical assistant apprenticeship program at Virginia Mason, launching them pathways to careers in health care.
Career Connect Northwest, coordinated by the Northwest Workforce Counciland Skagit STEM Network, held an Apprenticeship Roundtable bringing 60 top business, education, community, and government leaders together to learn about engagement in apprenticeship programs. Northwest Workforce Council sponsored an Ironworker Pre-apprenticeship class with 15 participants, including 4 young adults, 20% female, 27% Minority, 93% completions and 100% Retention from registration into apprenticeship with a starting wage of $24.49.
Career Connect Tacoma, led by WorkForce Centraland Tacoma STEAM Learning Network, worked with United Association Local 26 Plumbers and Pipefitters to hold an intense two-week workshop introducing students to the plumber and pipefitter trades.
Career Connect Eastern Washington, led by the Eastern Washington Partnership Workforce Development Counciland the Spokane STEM Network, engaged deeply in environmental education through FieldSTEM.
Career Connect Spokane and its leaders from the Spokane STEM Networkand the Spokane Workforce Council.
Career Connect Snohomish, led by Workforce Snohomish and Snohomish STEM Network, partnered with Sheet Metal JATC to create a new instructor position for the registered apprenticeship program. Dozens of applicants have entered into the program so far.
Career Connect Pacific Mountain, led by Pacific Mountain Workforce Development Council and Capital Region STEAM Network, continued their partnership with AJAC to prepare youth for entry-level manufacturing jobs.
Career Connect Olympic, led by West Sound STEM Network and the Olympic Consortium, have developed a strong partnership with YouthBuild Kitsap to support youth on their career pathways.
Career Connect Spokane prepared and placed young adults into paid internships in the IT field. Students not only improved technical skills but also demonstrated an increase in social connectivity, independence, and confidence.