BOARD CHAIR
MICHAEL DELANEY
Vice President, Digital Transformation, The Boeing Company
Mike Delaney was named the vice president of Digital Transformation in September 2017. In this newly defined role, Delaney leads the focus on enabling a digital thread across Commercial Airplanes' development and production programs to drive a connected flow of engineering data through the production system and across the in-service fleet of Boeing airplanes. Previously, Delaney served in a variety of leadership roles at Boeing, including vice president and general manager of Airplane Development and vice president of Engineering for Commercial Airplanes. Delaney holds a bachelor's degree in aerospace engineering from Hofstra University and a Master of Business Administration from the Ecole Superior de Commerce de Toulouse.
Board Vice Chair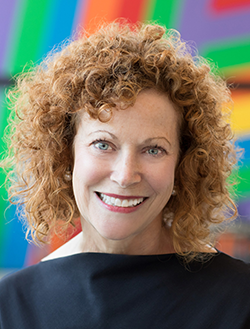 MARY SNAPP
Corporate Vice President, Microsoft Philanthropies
Mary leads the team responsible for Microsoft's philanthropic efforts, which brings to life the company's mission to empower every person and every organization on the planet to achieve more. The team seeks to invest the company's strongest assets – technology, money, employee talent, and the company's voice – to partner with nonprofits and communities to create lasting positive impact. In the most recent fiscal year, Microsoft's total annual giving surpassed $1 billion, with cash donations of nearly $120 million and in kind donations worth nearly $950 million. Mary joined the company in 1988 as Microsoft's first female attorney. She is a leader in diversity and inclusion in the legal profession.
 BOARD SECRETARY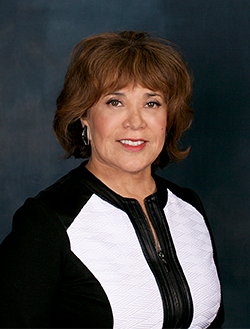 DR. CHRISTINE JOHNSON
Chancellor, Community Colleges of Spokane
As Community Colleges of Spokane (CCS) Chancellor, Dr. Christine Johnson is charged with leading a complex district that spans six counties over a 12,300 square mile area. It includes Spokane Falls Community College and Spokane Community College, as well as rural learning centers, Head Start/Early Learning centers and more than 2,300 employees. Prior to joining CCS in 2010, Christine's career included more than 30 years of teaching, administration, leadership and policy development. Christine earned a doctorate in educational administration and supervision and master's degree in curriculum administration from the University of Colorado Boulder, and bachelor's in secondary education from New Mexico State University, Las Cruces.
BOARD TREASURER
ELIZABETH TINKHAM
Retired, Accenture
Liz Tinkham retired in March of 2017 as a senior executive leader with Accenture. She has a deep background in knowing how to grow clients, markets, practices and new businesses having been part of Accenture's leadership since 1997. She is an industry expert in the areas of telecommunications, media and high technology, and known for her ability to solve ambiguous strategic problems for clients. Liz is also known as a leading people developer who's accelerated both client and Accenture growth by building teams of high performers, and working to advance and retain the best people.
DEAN ALLEN
CEO, McKinstry Co.
Dean has over 30 years experience in the design, construction, and real estate industries in the Pacific Northwest. Under his leadership, McKinstry has grown from its roots as a small mechanical contractor into the premier design/build mechanical and electrical firm in the Puget Sound region, complemented by extensive and growing service, facility management, and energy services operations throughout the Pacific Northwest, Rocky Mountain, Midwest, and Southwest regions.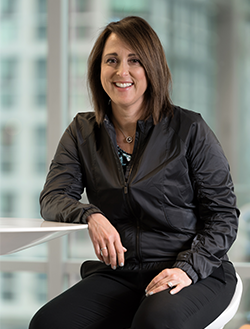 JULIE AVERILL
Chief Technology Officer, lululemon athletica Inc.
Julie Averill is lululemon's Executive Vice President and Chief Technology Officer. Ms. Averill joined lululemon in May 2017, and brings  more than 25 years of experience leveraging innovative technology to transform retail businesses and enhance guest experiences.  Prior to lululemon, Ms. Averill served as the first-ever Chief Information Officer at REI and led the company's technology strategy, overall IT operations, and technology transformation.  Before her role at REI, Ms. Averill spent over a decade at Nordstrom where she held several key positions on the company's IT leadership team.  Ms. Averill received her MBS from the University of Washington, and Bachelor's in computer science from Seattle Pacific University.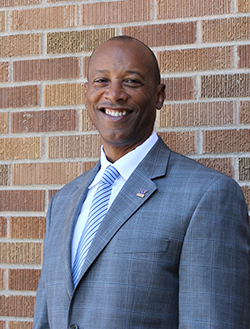 JAMES DORSEY
President & CEO, College Success Foundation
Currently, as the Executive Director for Washington State MESA at the UW College of Engineering, Mr. Dorsey blends nearly thirty years of progressive senior and executive leadership roles within the MESA organization with a distinct expertise in STEM education, with an emphasis on access for underrepresented students.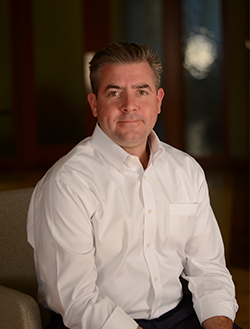 TIMOTHY ENGLE
President, Saltchuk
Tim serves as the President of Saltchuk, a family of transportation and petroleum distribution companies in North America. Tim was formerly Director of Foss Maritime Company in Seattle and held positions in the San Francisco office of Foss. He also spent three years at TOTE Maritime in Alaska. Tim holds a B.A. in Communication Studies from Seattle University, an M.B.A. from University of Washington and completed the Owner/President Management Program of Executive Education at Harvard Business School.
JENNIFER DAQUIZ HARE
Executive Director, Commercial Banking Technology, JPMorgan Chase & Co
Jennifer Daquiz Hare leads J.P. Morgan's Commercial Banking Technology Group in the Pacific Northwest and Western Canada. She oversees the firm's local technology practice in serving disruptive and hyper-growth companies in the software, hardware, semiconductor and internet & digital media sectors to achieve accelerated strategic growth. Prior to this role, Jennifer served in a variety of leadership roles at U.S. Bank, Microsoft and AT&T Wireless. She earned an MBA from the Albers School of Business at Seattle University and a B.A. in Political Science from the University of Washington. She holds Series 79 and Series 63 securities licenses.
KURT KINDER
Vice President, Maintenance & Engineering, Alaska Airlines
Kurt joined Alaska Airlines in 1988 and quickly moved through the technician and management ranks. Prior to Vice President, Kurt served as Managing Director of Line Maintenance and 14 CFR 119.65 Director of Maintenance for 10 years. On top of being a self-proclaimed data junkie and robotic enthusiast, Kurt holds an MBA from the Foster School of Business at the University of Washington, an Airframe and Powerplant license, and the title of Alaska Airlines Legend (the highest internal honor).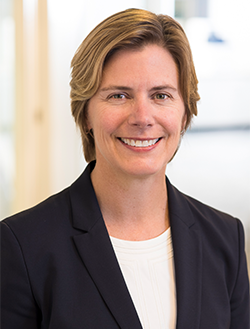 SUSAN MULLANEY
President, Kaiser Permanente Washington
Susan Mullaney is the president of Kaiser Permanente Washington. In her role as president, Mullaney leads the nonprofit health plan, which provides high-quality affordable health care to more than 677,000 members in Washington, and has oversight of $1 billion Kaiser Permanente is investing in the region during the next 10 years. Mullaney has served in leadership roles at Kaiser Permanent for ten years, including COO of the Kaiser Permanente Northwest Region. Mullaney received a master's degree in health care policy and management from the University of Massachusetts, Amherst, and a bachelor's degree from Eastern Connecticut State University.
DR. DAMIEN PATTENAUDE
Superintendent, Renton School District
Dr. Damien Pattenaude is Superintendent of the Renton School District. He is a product of the Renton School District and, after graduated from Renton High School, he went on to obtain three degrees from Washington State University, most recent, a Doctorate of Education in Educational Leadership. Over the past fifteen years he has served the Renton School District as a teacher, assistant principal, principal, chief academic officer, and assistant superintendent of learning and teaching. In July 2017, Dr. Pattenaude assumed the role of Superintendent of the Renton Schools where he continues his focus of improving student achievement for every child, and ensuring each student graduates with options and prepared to fully participate in our democracy.
Click here to read more about Dr. Pattenaude's education, experience and accomplishments
CARLETTA OOTON
VP Health, Safety, Sustainability and Compliance, Amazon
Carletta Ooton is Amazon's Vice President for Health, Safety, Sustainability, Security & Compliance. She oversees the company's EHS, Food Safety, Trade Services, Product Safety & Recalls, Customer Packaging Experience, Social Responsibility, Energy & Environment, Sustainability Science and Global Security teams worldwide. Prior to joining Amazon, Carletta served in leadership roles at The Coca-Cola Company, Cott Beverages, and Bath & Body Works. Carletta has a BS and an MS in Biological Sciences, Chemisty & Microbiology from Southern Illinois University.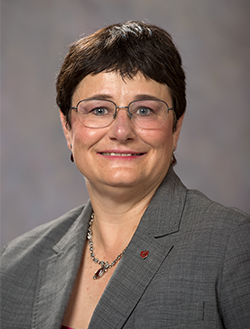 DR. NOEL SCHULZ
Professor in Electrical Engineering and First Lady, Washington State University
Noel N. Schulz is Washington State University's First Lady and a professor in the WSU School of Electrical Engineering and Computer Science, Voiland College of Engineering and Architecture. Dr. Noel Schulz has over 23 years of experience in university-level education as an electrical engineering faculty member and administrator. Dr. Schulz has been an advocate for women and under-represented minorities in STEM during her career and was recognized in 2014 with the IEEE HP Harriet B Rigas Award for her efforts with women in engineering. She earned a Ph.D. in electrical engineering from the University of Minnesota–Twin Cities.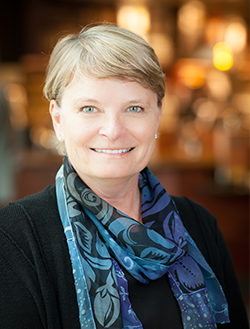 MARY WAGNER
Retired, Starbucks Coffee Company
Mary Wagner is a recognized executive leader and board director with a reputation for creating innovative products, managing risks, handling corporate crises, and managing food quality and safety. She is a strategist, an operational leader, and a team builder who has been an executive in a range of branded global retail and consumer packaged goods (CPG) companies, including Starbucks, Mars, and E. & J. Gallo Winery. Mary holds a Ph.D. in Food Science and Nutrition from University of Minnesota-Twin Cities.