A Year in Review with the Washington STEM Super Youth Advocates
Washington STEM, with the generous support of College Spark, had the tremendous opportunity to support a diverse group of young people across the state as they shared their experiences in STEM education and career within their communities as STEM Super Youth Advocates.
This cohort of extraordinary young people – ages 18-24, who were pursuing a credential in STEM or working in a STEM field – signed on for a one year commitment to share their personal STEM journey. This included presentations at two community events in their area and supporting their local STEM Network in one family engagement night.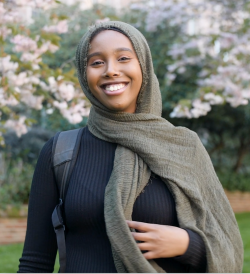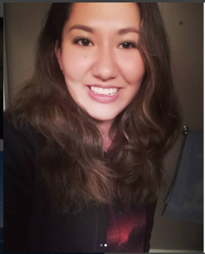 The STEM Super Youth Advocates also attended virtual and in-person trainings from Washington STEM, monthly calls, and writing blogs all while going to school or working full time. We provided some training and mentorship for the community engagement activities, but the design, audience, and implementation were all up to the advocates. Their initiative and leadership in this work was remarkable. Each Super Youth Advocate took ownership and creativity in planning their engagement opportunities deeply rooted in their communities.
For one of her community engagement events, Karla la Torre Alvarez from Spokane, Washington presented to a group of 30 English as a Second Language (ESL) students about her unique experiences as a Hispanic woman pursuing a degree in civil engineering. Karla moved to the United States from Peru less than a decade ago and found support through an ESL club at her high school. She shared how elements of STEM are universal and how she had wished to see someone who looked like her speak about their experiences.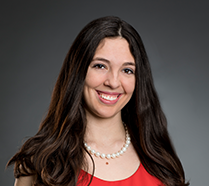 Gaby Tosado, a STEM Super Youth Advocate pursuing a dual Ph.D in chemical engineering and nanotechnology shared her STEM journey to a group of educators, education administrators, policymakers, and students at the Washington State Science Learning Standards anniversary celebration. Gaby highlighted how an engaging teacher inspired her to pursue STEM but also shared the challenges of constantly proving herself as a Hispanic woman in this field. Gaby became a STEM Super Youth Advocate because she believes in empowering all students in their journey and shares her story to impart change in how women, especially women of color are perceived in STEM fields.
Washington STEM advocates for change by informing and educating leaders to create equity within STEM. But we can't do this work alone. We believe it is our responsibility to make sure that voices like those of our STEM Super Youth Advocates need to be amplified. These students all have unique stories but their reasons of becoming a STEM Super Youth Advocate are similar. It's to show others who look like them what we can achieve; to inspire educators in the importance of connecting critical science curriculum to careers; and to support each other through partnership, driving equity, and mentorship.  Congratulations to all the STEM Super Youth Advocates- we can't wait to see what you do next.