CHIEF EXECUTIVE OFFICER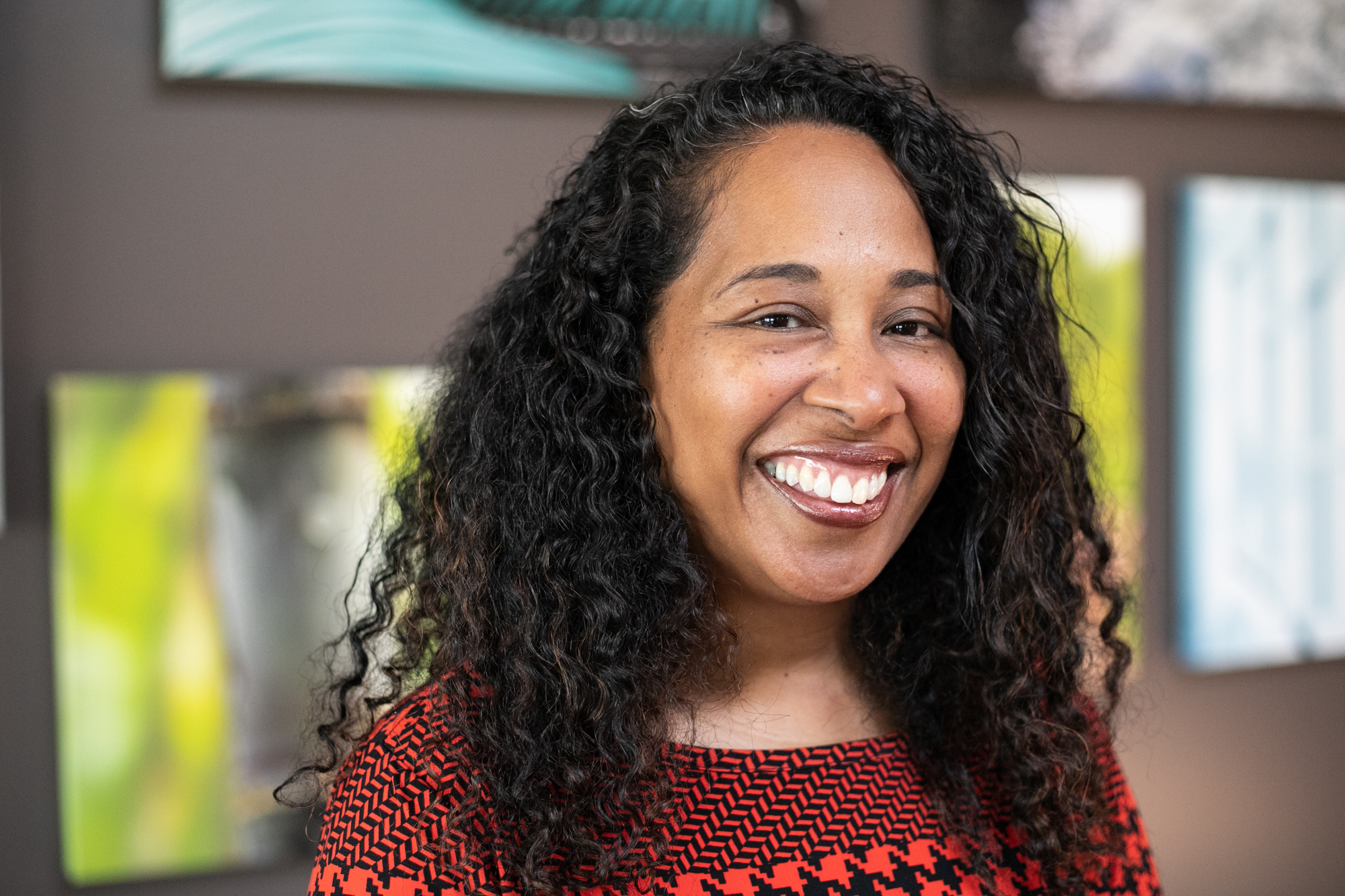 ANGELA JONES, J.D.
Angela Jones is the Chief Executive Officer for Washington STEM. With a strong belief in community sustainability and generational growth through access to education, Angela brings 25+ years of passion, service, and leadership in Washington's P-20 public education systems.
Prior to her role at Washington STEM, Angela served at Washington State University, Eastern Washington University, Spokane Public Schools, and the Wapato School District. Leadership roles included Vice President of Student Affairs, Vice President of University Advancement, Chief of Staff, and Director of Employment and Reconciliation Services. Along with her passion for education and her leadership experience, Angela brings a strong background in community engagement, fundraising, equity, communications, system cohesiveness, and community service.
She received her Juris Doctor from Gonzaga University School of Law, her Master of Science in Communications from Eastern Washington University, and her Bachelor of Arts in English/Language Arts and her initial teaching certificate from Washington State University. She grew up all over the world as a Navy dependent but graduated from Mountlake Terrace High School in the Edmonds School District. In her spare time, she enjoys reading, cycling, spending time with her family and being a doting Glam-ma.
CHIEF DEVELOPMENT AND COMMUNICATIONS OFFICER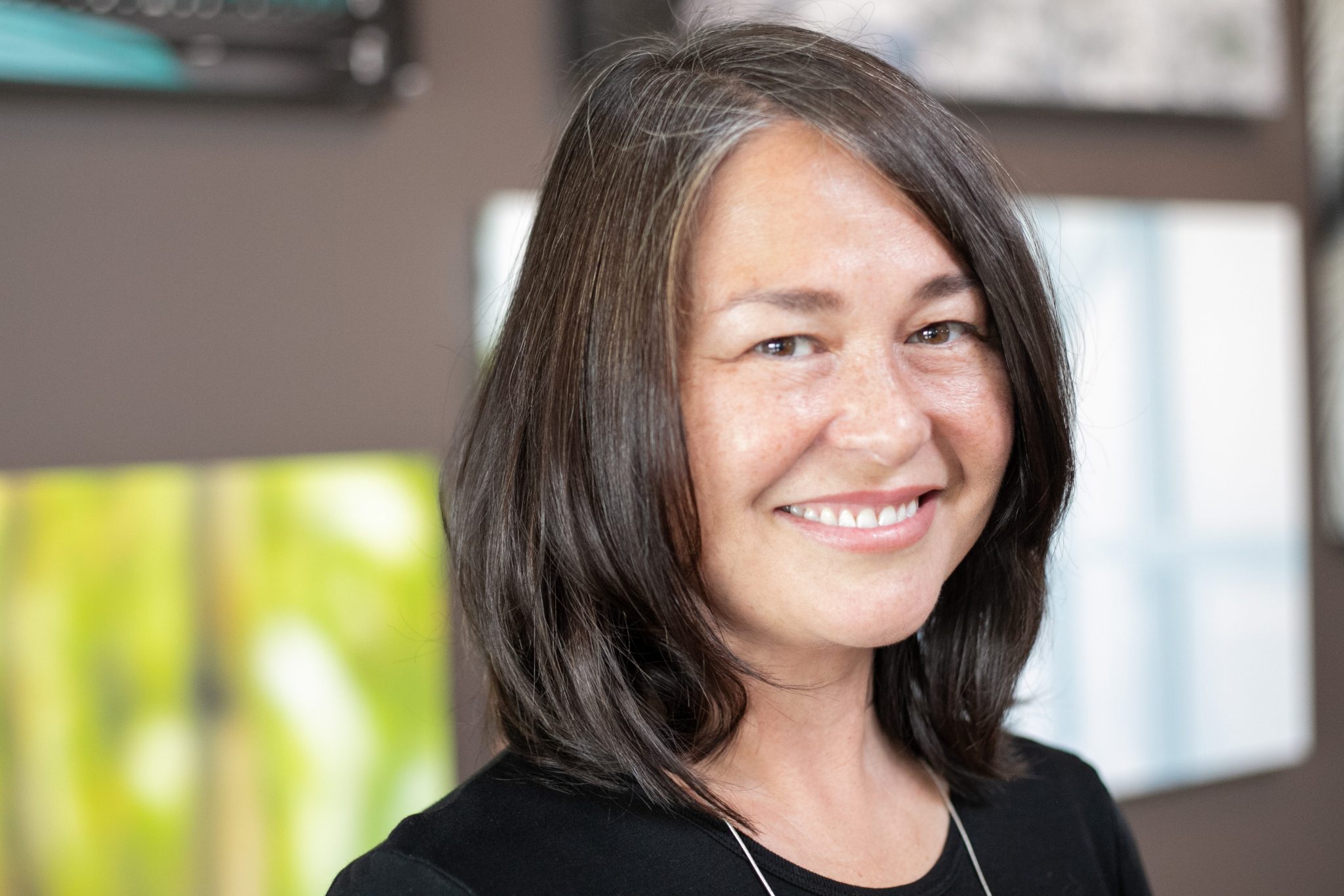 MIGEE HAN
Migee Han is the Chief Development and Communications Officer at Washington STEM. She brings 15+ years of nonprofit experience and has had the good fortune of serving at several of Washington's leading organizations over the years including YWCA, Sightline Institute, and Pride Foundation. Prior to joining Washington STEM, Migee dedicated nearly a decade of her career to Sightline Institute, an independent, nonprofit research and communications organization focused on advancing sustainable policy solutions for the Pacific Northwest. While at Sightline, she doubled the organization's budget and led fundraising efforts that helped curtail the fossil fuel industry's attempts to export coal through the region.
Before finding her true calling in the nonprofit sector, Migee spent nearly ten years in the corporate sector working in communications and management. She received her Master's Degree in Nonprofit Leadership from Seattle University and her Bachelor of Arts in Communications from the University of Washington. When she's not thinking of creative ways to connect the community with Washington STEM's mission, you can find her playing soccer with her son, trying out new recipes, or exploring the Northwest's natural treasures.
CHIEF PROGRAM OFFICER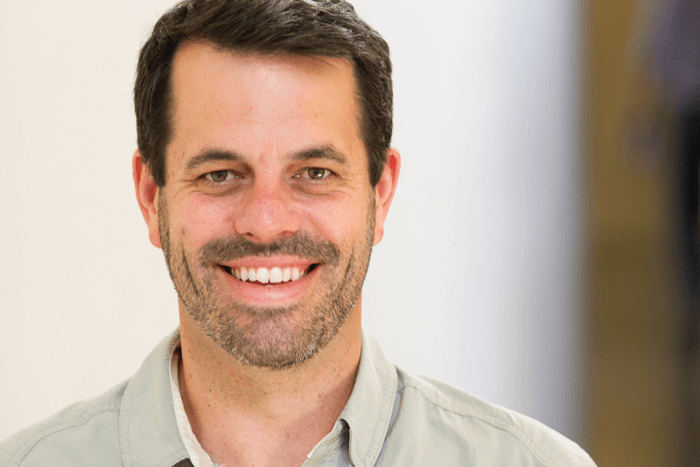 ANDY SHOUSE, Ph.D.
Andy serves as Washington STEM's Chief Program Officer, leading the organization's efforts to develop and support innovative STEM learning experiences for all Washington students through close partnership with educators and industry and community partners.
A former elementary and middle grades teacher, science center administrator, and STEM education researcher, Andy brings a wealth of experience to Washington STEM. Andy joins us from the University of Washington's College of Education faculty where he led a range of STEM education research and development efforts, including the design of curriculum, professional development systems, and partnerships with schools and informal learning organizations – all focused on equitable learning outcomes. Prior to his appointment at UW, Andy was Senior Program Officer at the Board on Science Education of the National Academy of Sciences in Washington, D.C. There Andy directed consensus studies to define best practices in STEM education and to inform federal STEM research and development investments.
Andy holds a Ph.D. from Michigan State University's program in Curriculum, Teaching, and Educational Policy. He lives in Seattle with his wife and two children with whom he loves to camp, make messes in the workshop, swim in lakes, and ride motorcycles.
CHIEF OPERATING OFFICER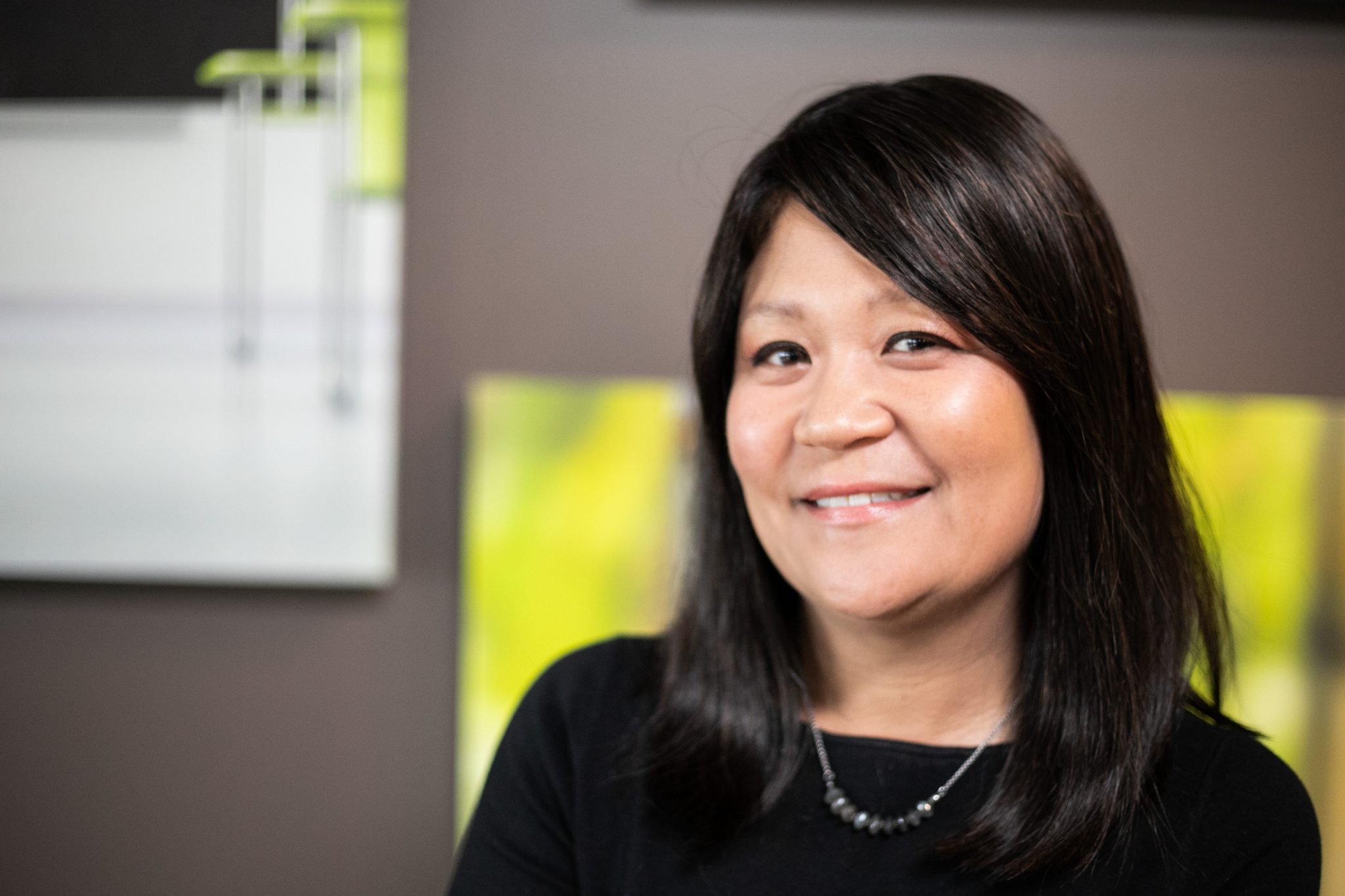 YOKO SHIMOMURA
Yoko Shimomura is the Chief Operating Officer of Washington STEM. She leads Finance & Operations for Washington STEM with a focus on ensuring financial rigor and operational efficiency to further program impact.
Yoko brings 20+ years in global operations experience spanning both the corporate and nonprofit sector. Her superpowers are in building alignment across operations and programs, improving operating efficiency and advancing culture. She is a natural integrator and systems thinker with a strong commitment to Washington STEM's mission to advance excellence, innovation and equity in STEM education.
Prior to Washington STEM, Yoko held various leadership positions at the Bill & Melinda Gates Foundation, ending her 8-year tenure as the Chief of Staff to the COO. Her work at the Gates Foundation included driving strategic transformation efforts, program management and business operations. Before joining the Gates Foundation, Yoko spent twelve years as a Vice President in Corporate Services for Washington Mutual Bank. Through a dozen bank acquisitions and several divestitures, she managed the Corporate Property Services team's Lease Administration, Space Management and Technology departments.
Yoko is a 4th generation Seattle native with a BA in Ethnic American Studies from Western Washington University, Fairhaven College. When she's not working she serves on several boards focused on Diversity, Equity & Inclusion. She lives in Seattle and spends her free time traveling, running, reading and getting messy with her daughter.
CHIEF IMPACT OFFICER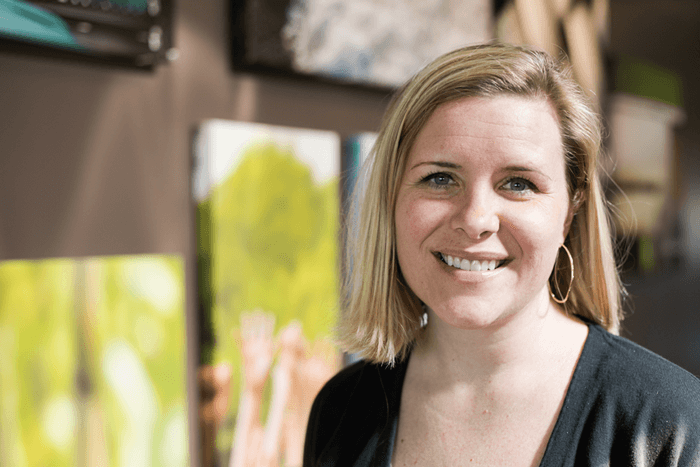 JENÉE MYERS TWITCHELL, Ph.D.
Jenée serves as the Impact Director at Washington STEM and is and adjunct for the University of Washington College of Education's Leadership in Higher Education program. She develops, analyzes, and applies cross-sector, longitudinal data and research on systems changes and student outcomes to help drive Washington STEM's business plan and strategic initiatives. Jenée has her Ph.D. in Educational Leadership and Policy Studies from UW and has led research studies on policy changes for secondary to postsecondary transitions for underserved students, regional collective impact network leadership, and regionalized supply-demand gaps for education-to-workforce pathways across Washington state.
DIRECTOR OF STRATEGIC PARTNERSHIPS
CARLIN LLORENTE
Carlin serves as Director of Strategic Partnerships for Washington STEM, leading the organization's early math initiative, contributing to overall programmatic strategy, and building sustainable, strategic partnerships across Washington.
Carlin brings significant experience leading innovative research and development efforts in early and informal STEM learning. Throughout his career he has worked on projects that seek to increase opportunity for children and students growing up in underserved communities.
Recently, Carlin worked as a Program Director at SRI Education in Menlo Park, California, where he led and contributed to research and development efforts focused on early math, science, and literacy, including the summative and formative evaluation of the U.S. Department of Education's Ready to Learn program. His work has been sponsored by The Corporation for Public Broadcasting, the National Science Foundation, The Jim Henson Company, and other clients. Prior to SRI, he worked at Education Development Center in Newton, Massachusetts as a researcher and project director.
Carlin holds an Ed.M. in Human Development from the Harvard Graduate School of Education and a self-designed BA from The Evergreen State College. He lives in Seattle with his wife and two children, with whom he loves seeking out new adventures, especially ones involving tasty things to eat. An avid runner, Carlin enjoys getting outside, especially on trails, in all kinds of weather.
POLICY DIRECTOR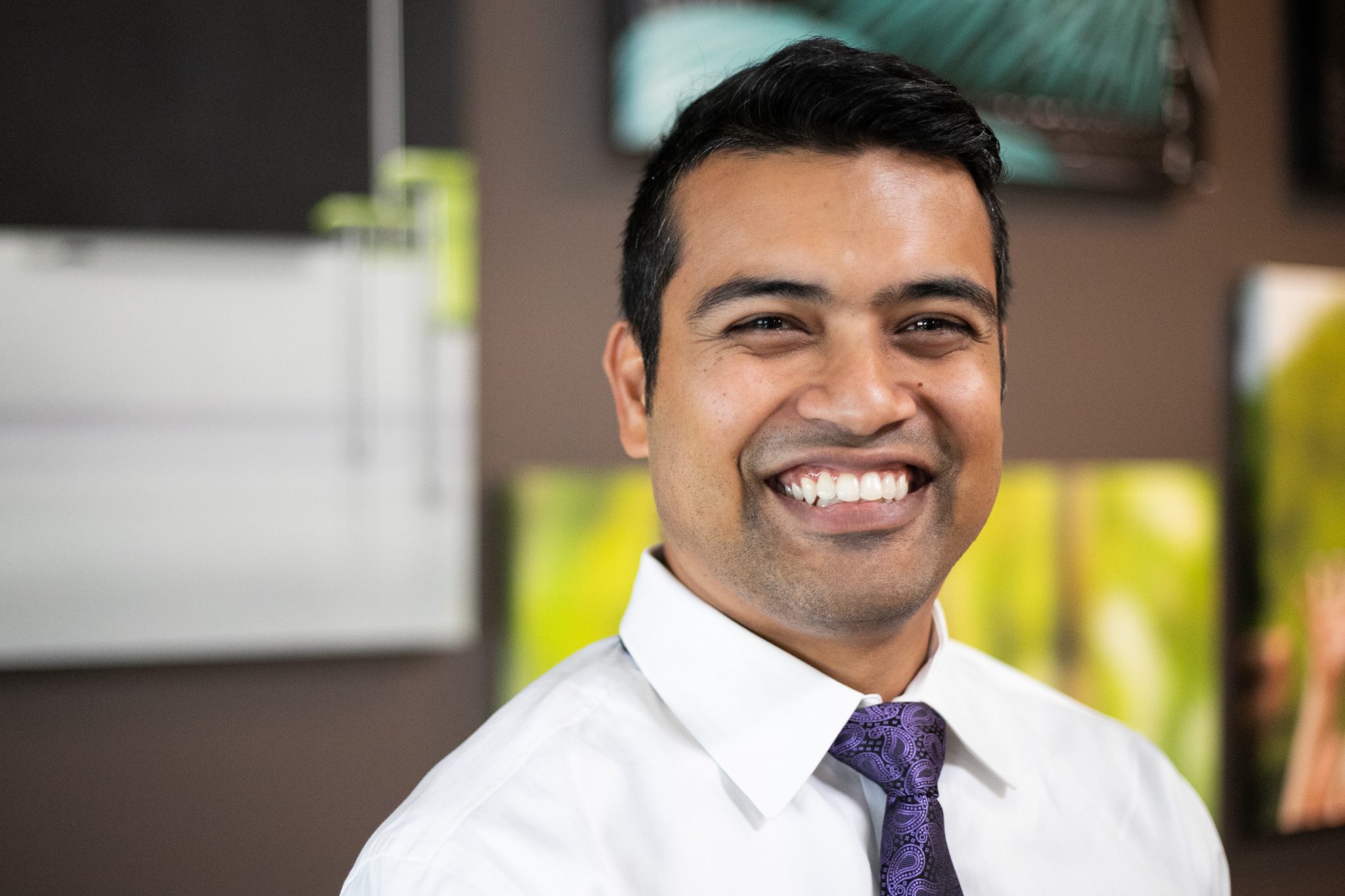 BISH PAUL, Ph.D.
Bish Paul is a scientist and community leader whose work straddles legislative experience, scientific research, education & outreach, diversity & inclusion, and LGBTQ advocacy. As the Policy Manager for Washington STEM, Bish is helping facilitate policy change that results in closing gaps in access to and attainment of high-value credentials & family-sustaining careers in every region of Washington. In the 2018 legislative session Bish served as TechNet's State Policy Manager coordinating their advocacy program supporting pro- technology and innovation policy across 50 states.
As a Science Policy fellow in the California State legislature, Bisj took his in-depth Ph.D. training and translated it into real-world policy outcomes. As a Policy analyst in the Assembly Elections & Redistricting committee, Bish published policy analysis for 16 pieces of legislation related to elections. Additionally, Bish staffed 5 bills for his Assemblymember's office during the 2017 legislative session.
Bish is committed to the cause of advocating for increased community understanding of science and technology, and government investment in the innovation economy. Being an out, immigrant scientist-of-color, Bish is passionate about equity efforts and increasing diversity in STEM, especially at leadership positions.
SENIOR ACCOUNTANT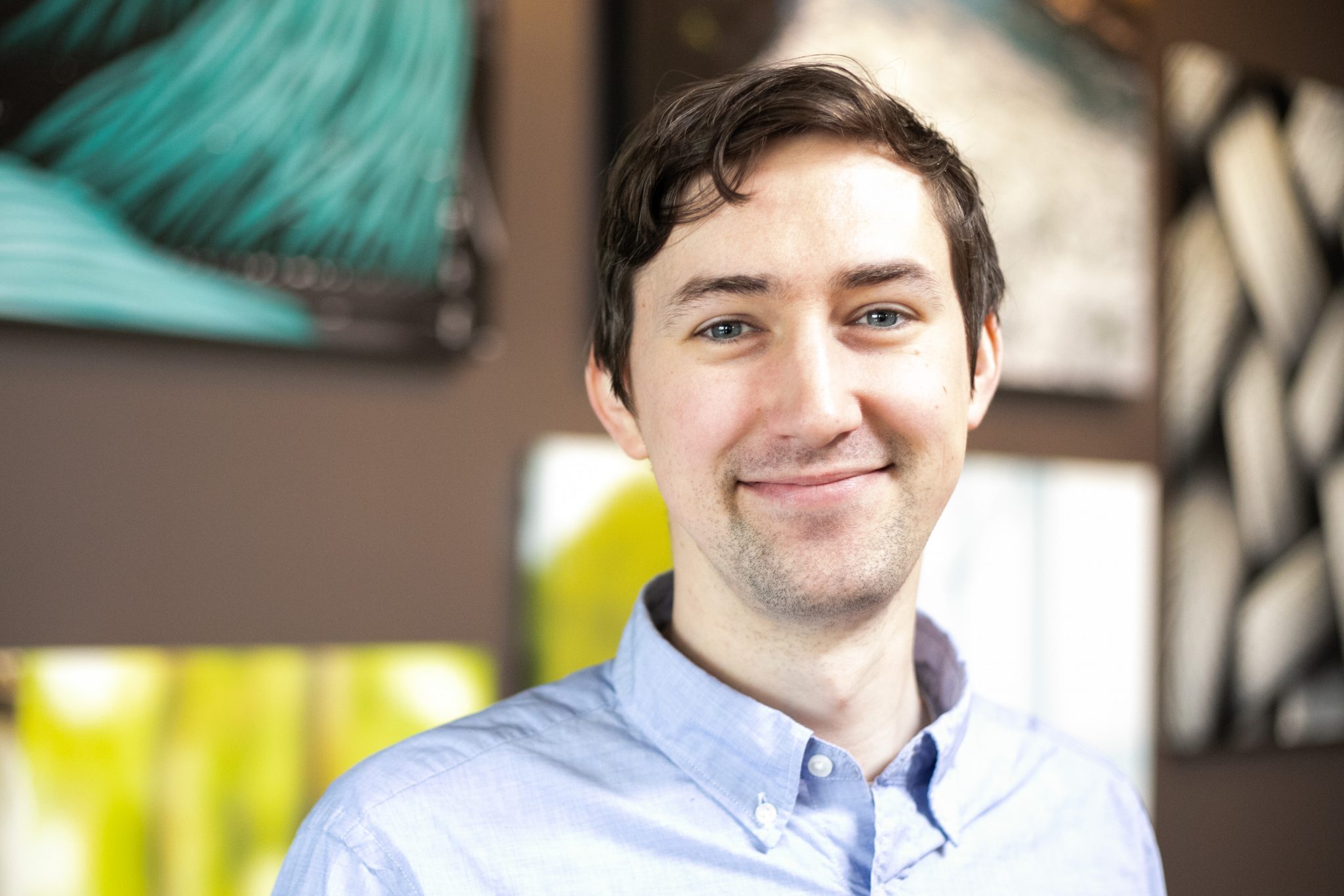 BLAIR PETERSON
Blair Peterson is the Senior Accountant at Washington STEM. He started his career working as an accountant for a small business before going back to school to earn a Master's degree in Accounting from the University of Washington. From there, Blair worked in public accounting at Clark Nuber where he audited for-profit and non-profit organizations before moving into the Clark Nuber consulting group. As a consultant Blair implemented accounting and purchasing software systems and consulted on business and accounting best practices and process improvement, primarily in the non-profit space.
Blair is from the Bothell/Woodinville area, and is a graduate of Inglemoor High School. He continued his education at Western Washington, earning a bachelor's degree in Politics, Philosophy, and Economics prior to starting his work in the accounting world. On the weekends Blair enjoys playing guitar, hiking, and spending time with friends and family.
Blair is looking forward to utilizing his skills and knowledge to help in the push towards providing Washington STEM's priority student demographics with equitable access and opportunity in STEM education.
EXECUTIVE ASSISTANT TO THE CEO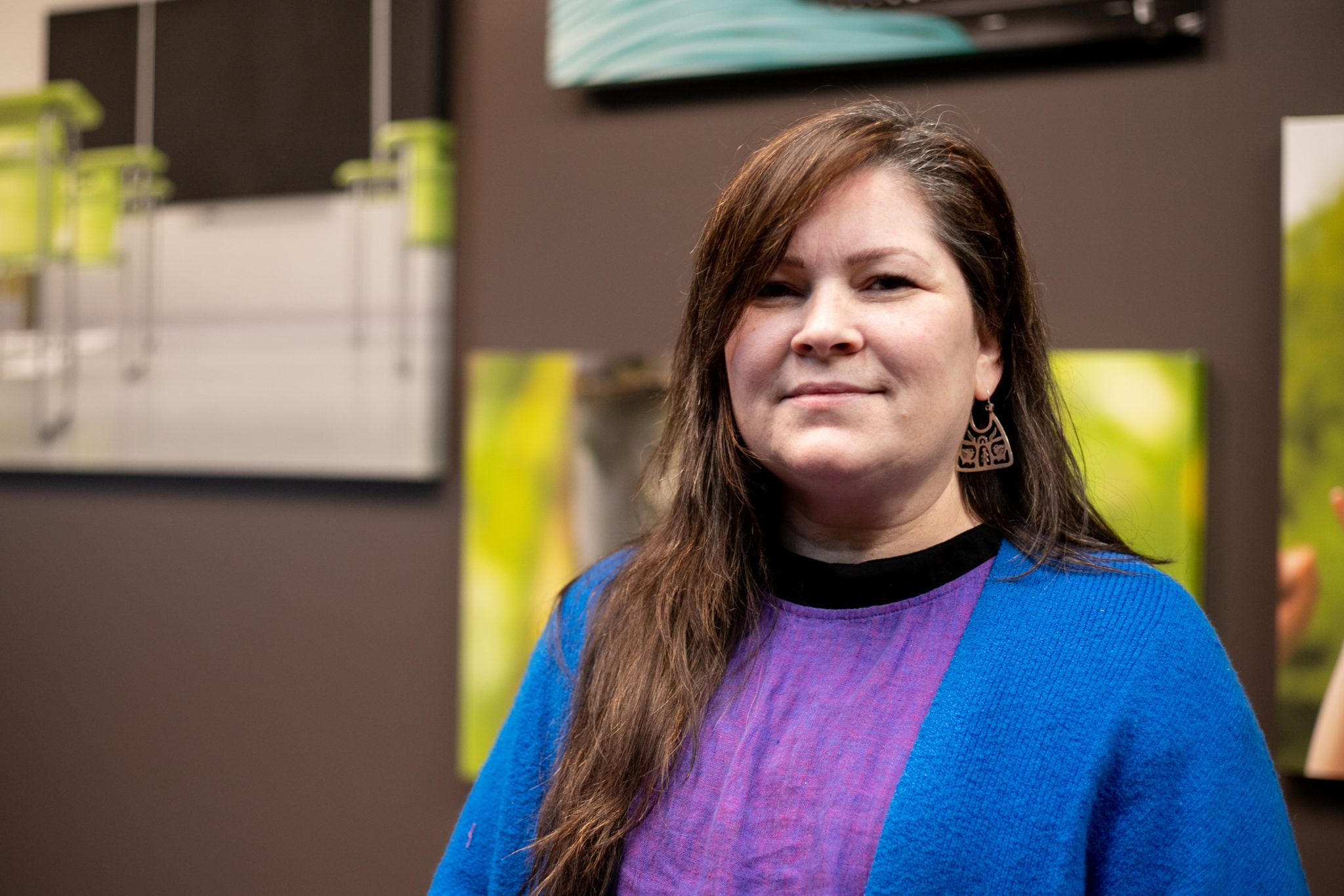 CONSTANCE AWENASA
Constance Awenasa is the Executive Assistant and Office Manager at Washington STEM. She is responsible for managing day-to-day office operations and supporting the CEO, Board of Directors, Executive Team, and staff in their mission to bring the best STEM education to Washington students, especially students of color, girls and women, and youth living in high-poverty and rural communities.
Constance is an administrative and operations leader with 20 years of experience supporting education and youth development nonprofits, including 12 years supporting nonprofit boards. She brings a genuine spirit of service, sense of humor, and a commitment to lifelong learning around diversity, equity, and inclusion.
Prior to rejoining Washington STEM in 2019, Constance served the CEO of the Washington State Charter Schools Association, Washington STEM, Big Brothers Big Sisters of Puget Sound, and the Alliance for Education.
A Seattle native, Constance calls Arizona her second home. Her hobbies include volunteering, exploring the deserts of the Southwest, and making and collecting art.
SENIOR COMMUNICATIONS AND DIGITAL MEDIA MANAGER
DANNY GROSS
Danny serves as Senior Communications and Digital Media Manager at Washington STEM. He's responsible for management and creation of digital media for the organization, as well as contributing to the organization's overall policy and communications strategy. Danny recently completed his Masters of Communication from the University of Washington, where he focused on the intersection of digital media, education, storytelling, and policy.
Danny brings a rich professional background of multimedia and communications experience to his work at Washington STEM. He has a history of community involvement through after school educational opportunities and work-based service. It is a love of community, technology and education that has brought Danny to Washington STEM.
Prior to Washington STEM, Danny worked at Microsoft as a video engineer on the XBOX One's streaming video service where he focused on creating effective strategies for content mastering and database management. He cites his five-and-a-half-year volunteer involvement with the Bureau of Fearless Ideas high school tutoring program as his deciding factor to enter the non-profit education world.
SENIOR PROGRAM OFFICER
GILDA WHEELER
Gilda serves as Senior Program Officer at Washington STEM where she designs and implements innovative and scalable programs to advance STEM education in Washington state. Her work focuses on excellent, equitable, and engaging K-12 STEM learning, STEM career and college pathways, and STEM literacy for citizenship and life.
Prior to joining Washington STEM, Gilda worked for the Washington State Education Agency (Office of Superintendent of Public Instruction) where she served for 10 years as Program Supervisor for Sustainability and Science. In that role, Gilda led the development of learning standards, provided professional development for formal and informal educators, led statewide education policies, and developed environmental STEM curriculum adaptations. She began her career in education in California as a high school and middle school language arts teacher. Prior to her teaching career, Gilda held the position of environmental land use planner where she used early Geographic Information Systems (GIS) technology to analyze urban development impacts, piquing her interest in the intersection of science and technology. She holds a BA degree in physical geography and a MEd from the University of California Santa Barbara.
Gilda lives in South Seattle with her husband and extended family. When she's not working to promote equity in STEM education, she spends her time along and in Lake Washington, backpacking in the Cascade Mountains, cross-country skiing, and practicing the four Rs (rethink, reduce, reuse, and recycle) in the pursuit of sustainable living.
PROGRAM COORDINATOR
JAYME SHOUN
Jayme Shoun serves as the Program Coordinator for Washington STEM. She works with the Program Team to coordinate meetings, work groups, and managing projects. She also supports the regional STEM Networks and policy and advocacy work.
Prior to joining Washington STEM, Jayme worked as a senior constituent liaison for Congressman Jim McDermott, state-level campaign fundraising, and served as a student lobbyist at WSU-Vancouver. Jayme is a born and raised Washingtonian and has a unique perspective on post-secondary education as someone who returned to college mid-career. She brings experience working on education issues at the local, state and federal level and a passion for advocating for education opportunities for every student in Washington State.
Jayme holds a BA in Public Affairs from Washington State University and is currently pursuing her Executive Master of Public Administration through the Evans School of Public Policy and Governance at the University of Washington. In her spare time, Jayme enjoys spending time with her family and friends in the great outdoors.
DIRECTOR OF HR & ADMINISTRATION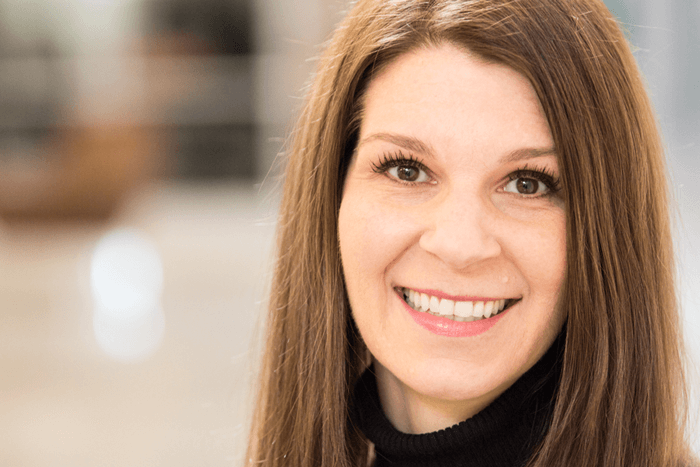 JILL NELSON
Jill Nelson is the Director of HR & Administration at Washington STEM. An experienced administrative professional, Jill supports the organization's finance and grantmaking efforts by providing a keen eye for detail, organizational efficiency, and strong communication skills.
Jill brings over 14 years' experience in the legal and nonprofit sectors. She spent eight years leading office operations as the senior paralegal and personal assistant to a shareholder at Datsopoulos, MacDonald & Lind, P.C. in Montana. Jill also served as board secretary for the Montana chapter of A Special Wish Foundation, an event organizer for Camp Mak-A-Dream, and as vice president of the Russell School PTA.
As a parent of a Washington public school student, Jill brings a passion and commitment to education in Washington and advancing STEM excellence for all students. Although a native Oregonian, Jill has also had the privilege of calling both Montana and Washington her home. She loves the beauty of the Pacific Northwest and enjoys experiencing it first hand while running and hiking. More than anything, she enjoys spending time with her husband and two children.
DEVELOPMENT AND COMMUNICATIONS COORDINATOR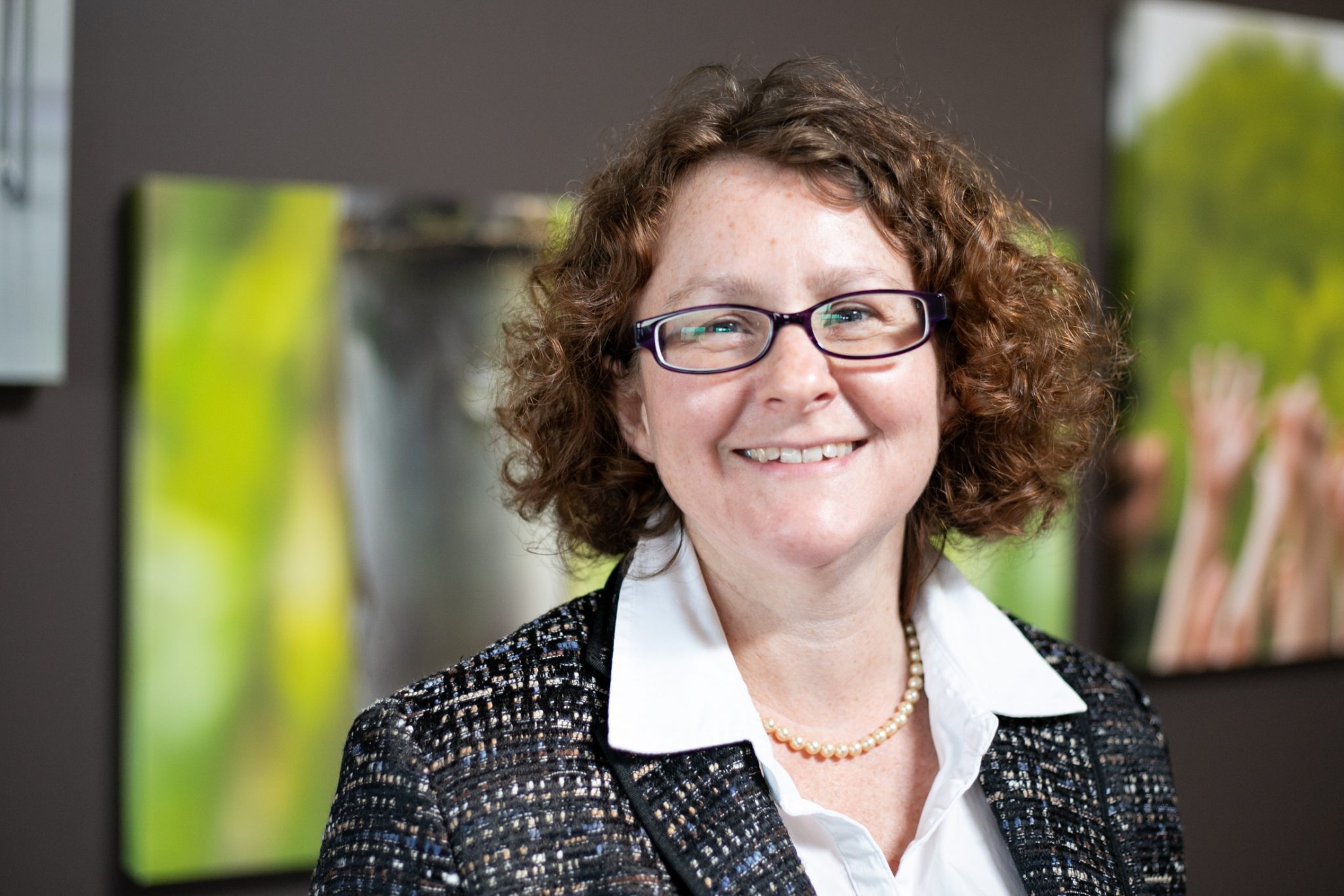 LAURA PECKYNO
Laura serves as the Development and Communications Coordinator at Washington STEM. She has worked in both the education and non-profit sectors for many years, serving as a capacity and sustainability specialist with DIBS for Kids, an Omaha literacy program, and as a public information representative for the Oregon NASA Space Grant Consortium.
Laura was raised in a small Pennsylvania steel-town, but she has lived her adult life in a wide variety of communities across the United States and New Zealand. This diversity of experiences, as well as her own educational journey, have informed and driven her strong personal commitment to educational equity and inclusion.
Laura holds degrees in English from the University of Pittsburgh and Publishing from Whitireia New Zealand. In her spare time, she enjoys reading, hiking, writing, and playing board games with her partner.
SENIOR CORPORATE PARTNERSHIPS MANAGER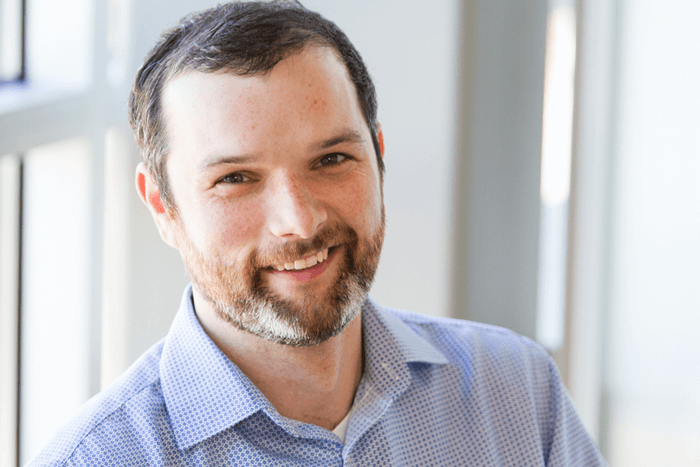 MATT CRONIN
Matt Cronin is the Senior Corporate Partnerships Manager at Washington STEM. He is responsible for developing, managing, and implementing corporate partnerships that generate revenue and increase visibility for Washington STEM. He generates new leads and plays a key business development role on a four-person team.
Matt brings 10 years of experience from both the private and non-profit sectors to his role at Washington STEM. His passion for connecting young people to opportunity and businesses to nonprofits has led him to Washington STEM.
Prior to this role, Matt was a Project Manager at Pyramid Communications, a full-service strategic communications and public affairs firm. As a Project Manager, he was responsible for building long-term client relationships; coordinating cross-functional teams; and managing budgets, timelines, scopes, and contracts. Previously, he worked at The Trust for Public Land, where he wrote grants and donor communications.
Matt was born and raised in Port Townsend, Washington and received a Bachelor's of Science in Communications from Southern Oregon University in Ashland, Oregon. On the weekends, Matt can be found at the Ballard Farmer's Market with his wife, Emma, and their yellow lab named Griffey.
DIRECTOR OF FINANCE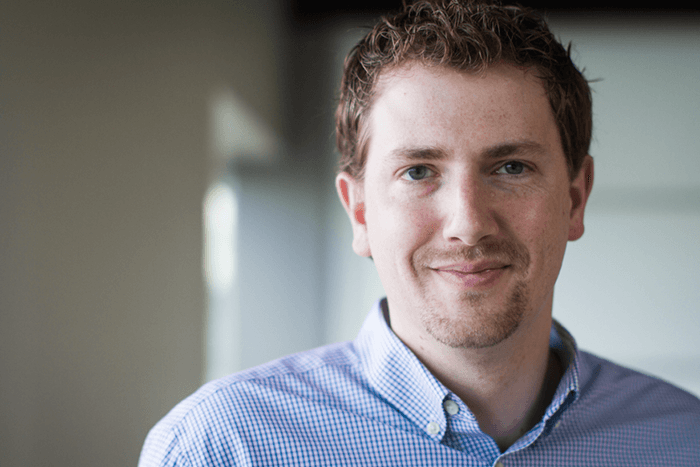 MATT POTH
Matt Poth brings 11 years of accounting and finance experience to Washington STEM. He started his career in public accounting at Falco Sult & Company where he performed tax and accounting services for companies and individuals from a variety of industries. It was during this time that he became a Certified Public Accountant in 2010. From there he moved on to the Corporate Consolidations group at PACCAR, Inc. where he assisted in a variety of accounting and financial analysis functions. The last four plus years of Matt's career were spent at NetMotion Software, Inc. He held various titles there with the final role of Accounting Manager. He enjoyed working for a smaller, non-public company because it allowed him to see a wider depth of accounting and finance work. Gaining experience in the software sector was a new and unique challenge to Matt, especially in terms of software revenue recognition, banking compliance, and private equity relations.
Matt is from the Snoqualmie Valley and a graduate of Mount Si High School. He continued his education at Gonzaga University while studying in the sciences and business administration while earning a bachelor's degree in Accounting. It was here where he was exposed to the non-profit world having participated in the VITA program and some volunteer work at Crosswalk. Matt has enjoyed most sports throughout his life, especially baseball and golf. Getting outside with family and friends is what he enjoys most.
Matt is a proud parent of one boy (2) and one girl (3 months) and he loves seeing them grow and learn new things on a daily basis. In Matt's words, "They certainly keep my wife and I on our toes."
Matt could not be happier joining Washington STEM. Being part of a team that pushes for all students to have the access and opportunity for a STEM education makes him feel very proud. He looks forward to leveraging his past experience to help assist the mission of Washington STEM.
SENIOR PROJECT MANAGER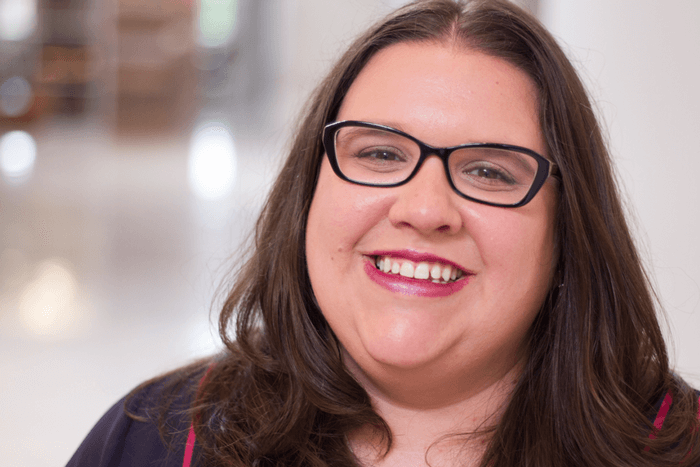 MEGAN NADAN
Megan Nadan serves as Washington STEM's Senior Project Manager. She is primarily responsible for the logistics of all organization events. Working in close coordination with Washington STEM team members and partners, she supports the growth and effectiveness of the organization through the planning, support, and execution of various events.
Megan received a BFA in Graphic Design from Central Washington University. While working in Columbus, Ohio as a designer she found a passion for children's advocacy through her work with KidsOhio.org. This work inspired her to return to school for a second Bachelor's degree in Political Science from The George Washington University, in Washington D.C. Megan recently worked as Convention and Board Support for Washington State PTA, which involved helping to support a variety of events and multi-stage projects and serving as the staff liaison on volunteer committees.
A northwest native, Megan grew up in Olympia and graduated from River Ridge High School. She is an avid baker, and she and her husband Jay love to travel and spend time outdoors whenever possible.
IMPACT DATA MANAGER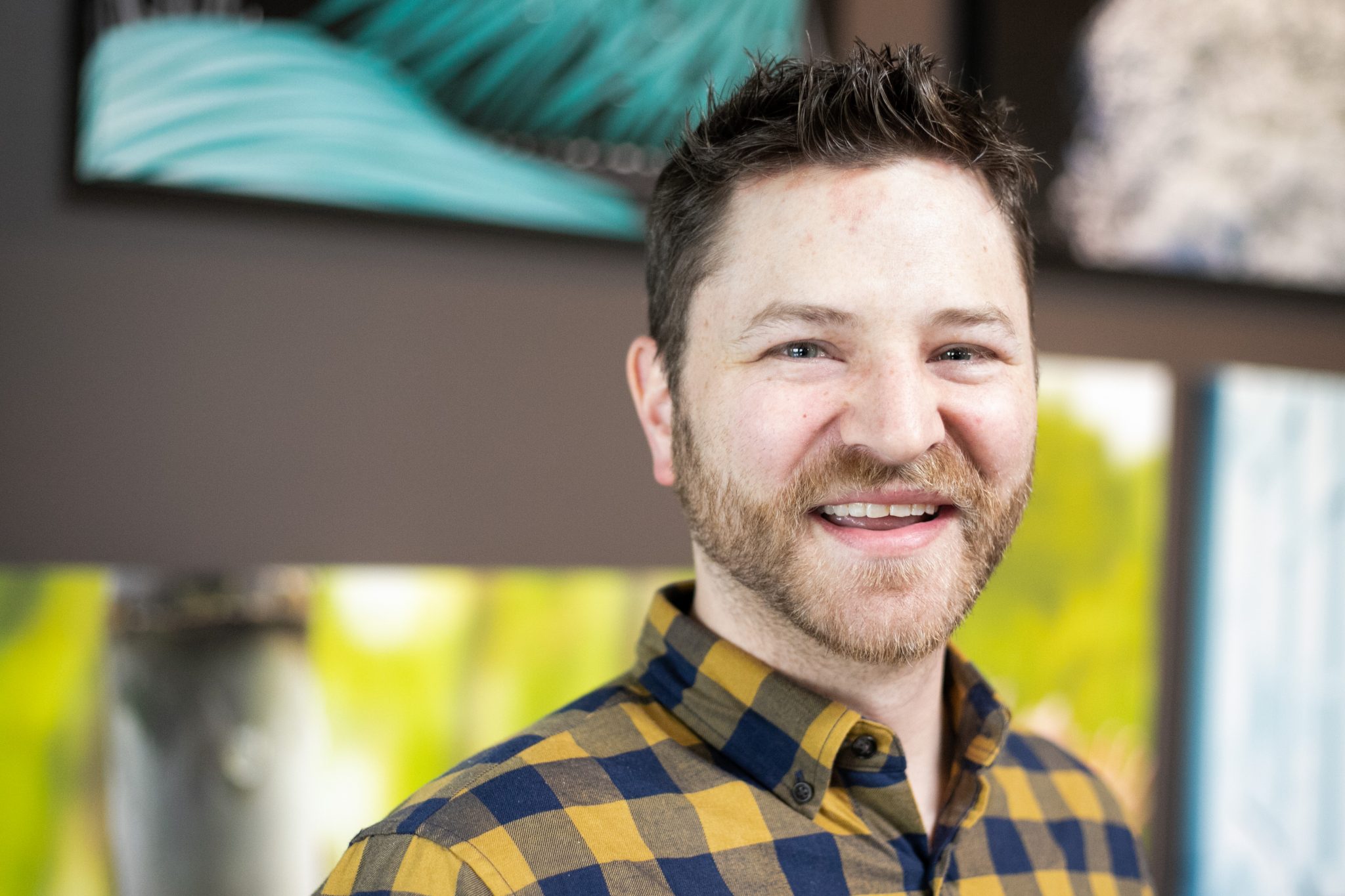 MIKEL POPPE
Mikel Poppe is the Impact Data Manager at Washington STEM. He supports Washington STEM staff and partners by collecting, analyzing, and maintaining datasets. He communicates that information through metrics, tools, and data visualizations. His work focuses on informing conversations and decisions that will improve pathways for underserved populations into STEM fields.
Prior to Washington STEM, Mikel honed his skills as a Senior Research Analyst at the University of Washington. Mikel has worked for local companies in the construction and IT industry for the past 10 years and earned his Project Management Professional certification in June of 2012.
Mikel is from Redmond and a graduate of Lake Washington High School. He holds a B.A. in Accounting and B.S. in Construction Management from Washington State University – Go Cougs! In his free time, he enjoys snowboarding, camping, and competitive WhirlyBall.
SENIOR PROGRAM OFFICER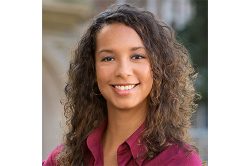 SOLEIL BOYD
Soleil serves as Senior Program Officer for Washington STEM, supporting the organization's Early STEM and King County strategies. She partners with key education and industry partners to support programming and policy intent on dismantling the institutional and systemic inequities that disproportionately impact families and students of color, those from low-income and rural backgrounds, and women.Prior to Washington STEM, Soleil was Director of Professional Development and Coaching at Cultivate Learning. She directed the Certificate in Practice-Based Coaching and teaches Early Childhood and Family Studies courses at the University of Washington, where she completed her doctoral degree in education. Boyd started her early childhood education career as a preschool teacher assistant before becoming a preschool lead teacher, program supervisor, early learning coach and product developer.
Her past research addressed caregivers' beliefs and practices related to early mathematics learning and the design of professional development that promotes reflection and practice and supports young children's engagement in learning. Her professional work includes directing coach support in Washington state's Quality Rating and Improvement System (QRIS), directing coach support for Early Achievers and implementing professional development for educators and coaches in and beyond Washington state.
SENIOR PROGRAM OFFICER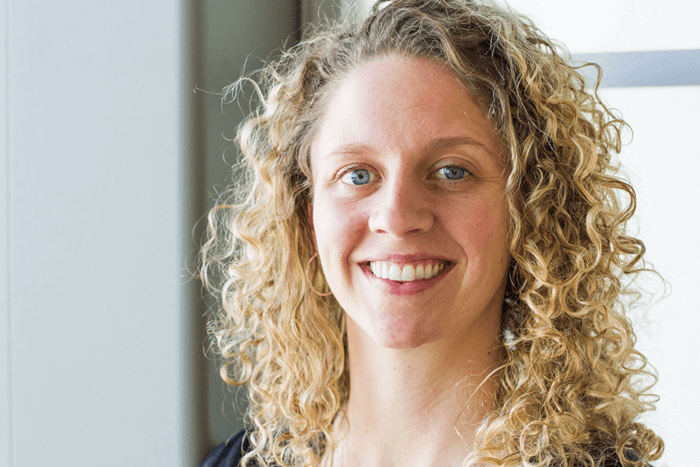 TANA PETERMAN
Tana Peterman serves as Senior Program Officer with Washington STEM, working across early STEM, K-12, and career pathways initiatives. Prior to joining Washington STEM she taught middle school science in South Texas and Seattle, and coordinated extended-day elementary programming in Oregon. More recently, she earned her M. Ed. in Learning Sciences and Human Development at the University of Washington, while working at the Institute for Science and Math Education. At the Institute, she collaborated with a team of researchers, local district leaders, and science teachers to adapt curricula for equity-focused implementation of the Next Generation Science Standards. As part of that work, she gained valuable experience working at the intersection of research and practice, serving as a partner in planning and implementing professional development, supporting teachers in classrooms, and informing educational research based on widely-felt problems of instructional practice. During her time at UW she also earned her Certificate in Teacher Leadership, further fueling her passion for empowering teachers to be effective leaders and change agents in equity-focused STEM education.
In her free time, Tana enjoys spending time with her husband, son, and two dogs at their home in South Seattle, and playing Ultimate in the vibrant Seattle Ultimate community. During most of the year, she also grows food and flowers in an ever-expanding garden. Since moving to Washington in 2010 her favorite local vacation spot is Olympic National Park, where she and her husband have gone on several backpacking adventures.